A new optional operations check has been added to Power Automate.
What does it Do?
Shows all Flows that are not shared with a specified service account.
What is the Logic?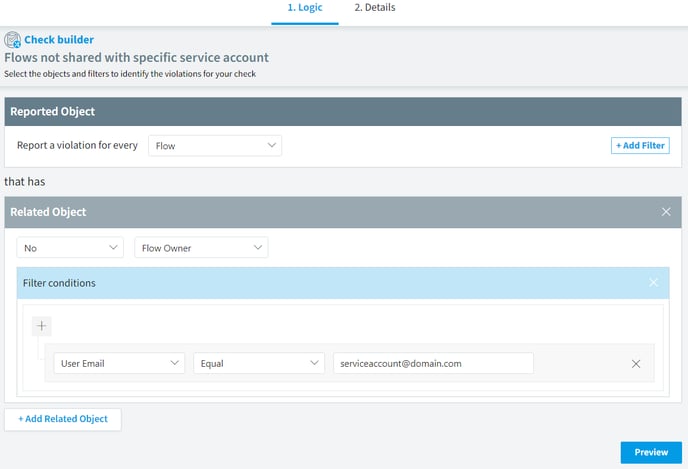 What are the Details?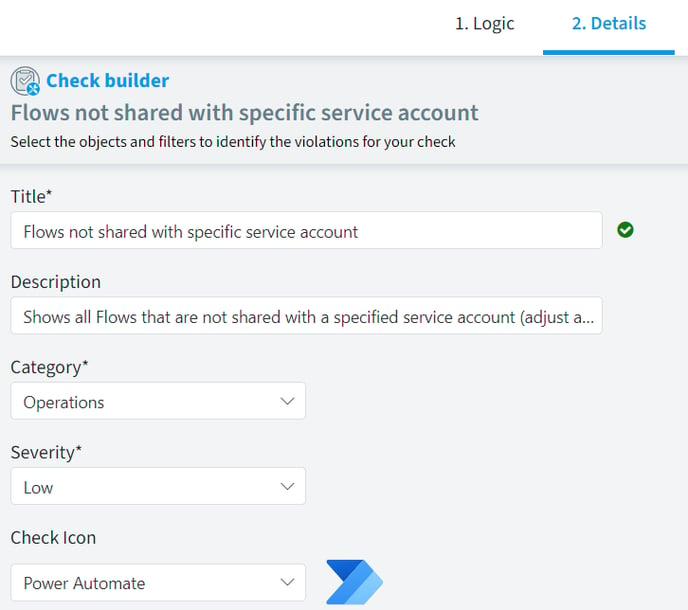 Why should I use it?
This Check is important so that business-critical flows have a fallback in case the user is not available (out of office, left the company) and the company is not left with an ownerless flow so that admins can reassign ownership.
Note: You can add this new check from the check template library.