A new optional declutter check has been added to Power Automate
What does it Do?
Shows Flows that have no Flow Owners.
What is the Logic?

What are the Details?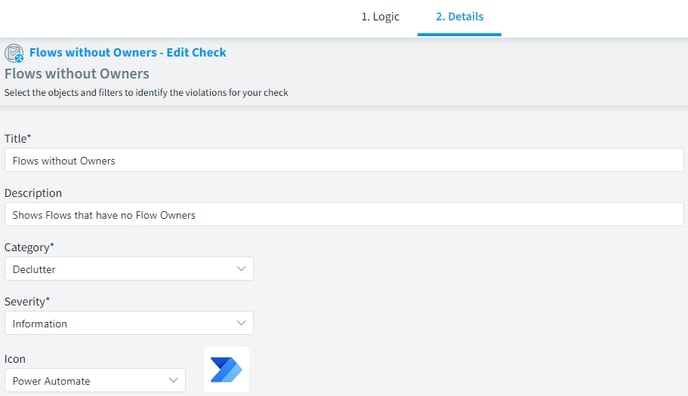 Why should I use it?
This check shows flows that do not have owners, which could help to identify an obsolete flow that can be deleted or assigned to the creator's manager.
Note: You can add this new check from the check template library.