A new optional costs check has been added to OneDrive
What does it Do?
Show OneDrive Site with more than 100GB data.
What is the Logic?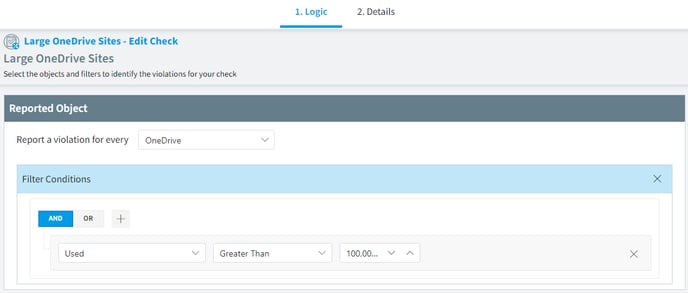 What are the Details?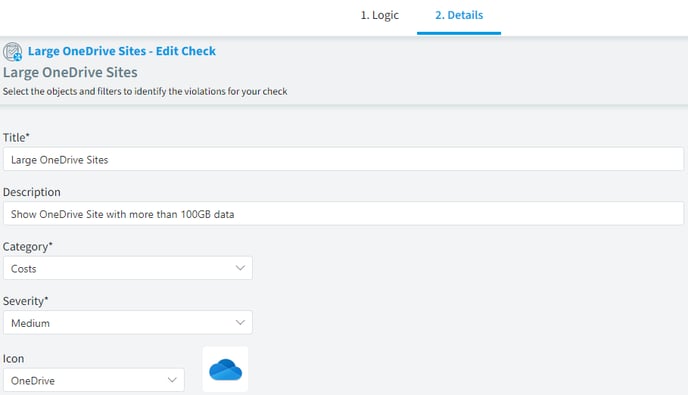 Why should I use it?
This check shows OneDrive sites that are larger than 100Gb, this helps to identify potential costs.
Note: You can add this new check from the check template library.