A new optional lifecycle management check has been added to SharePoint
What does it Do?
Shows SharePoint site collections that have any site owner account currently disabled.
What is the Logic?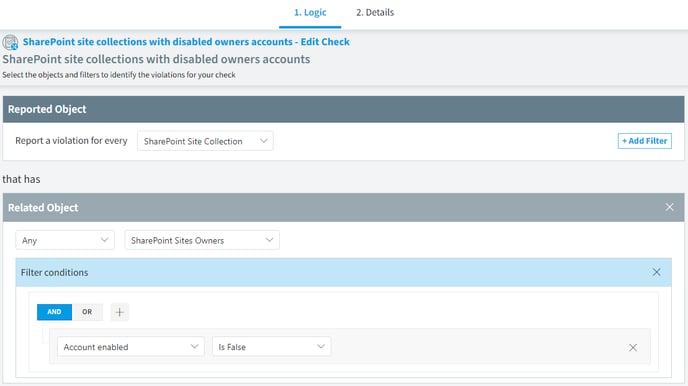 What are the Details?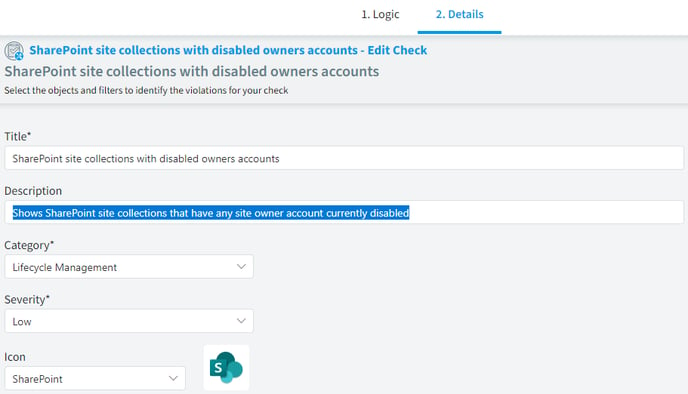 Why should I use it?
This check shows site collections that have disabled owners, which could delay the time in adjusting the security/permissions of a site, editing a page, add web parts, create new subsites, and even deleting a site.
Note: You can add this new check from the check template library.