A new optional Life Cycle Management check has been added to SharePoint
What does it Do?
Shows SharePoint site collections that have less than 2 site owners.
What is the Logic?

What are the Details?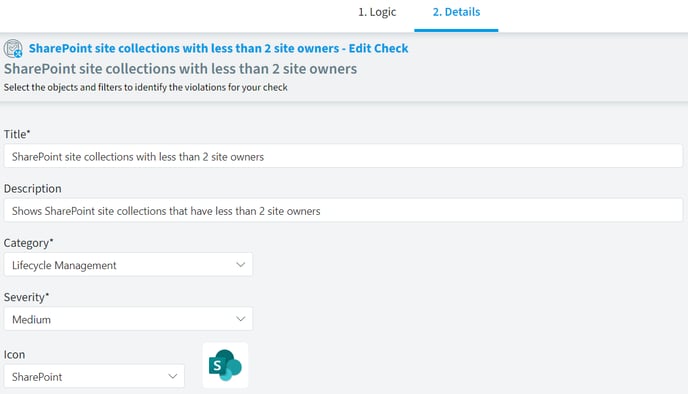 Why should I use it?
This check helps the discovery of SharePoint Sites that have less than two owners because you should always have at least 2 owners for a site collection. to prevent the site from being orphaned if the only owner leaves the organization.
Note: You can add this new check from the check template library.