A new optional operations check has been added to Teams
What does it Do?
Shows teams that use a list of prohibited words in the name or description
What is the Logic?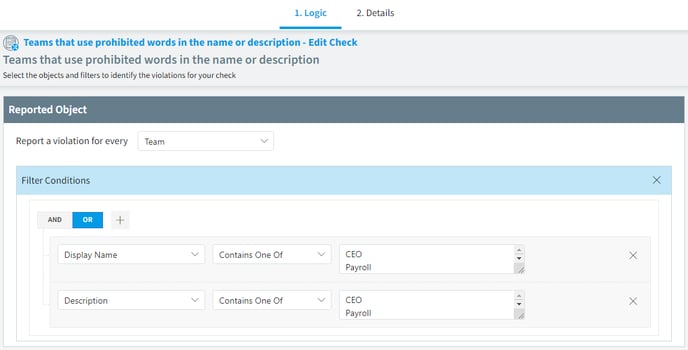 What are the Details?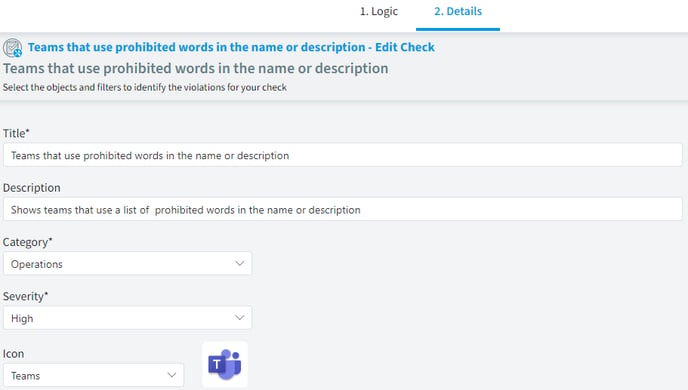 Why should I use it?
This check is perfect for identifying any teams that have a prohibited word (defaults to CEO,
Payroll and HR) in either the name or description.
Note: You can add this new check from the check template library.