A new optional security check has been added to Teams
What does it Do?
Shows Teams that use a specific connector, which defaults to webhooks.
What is Logic?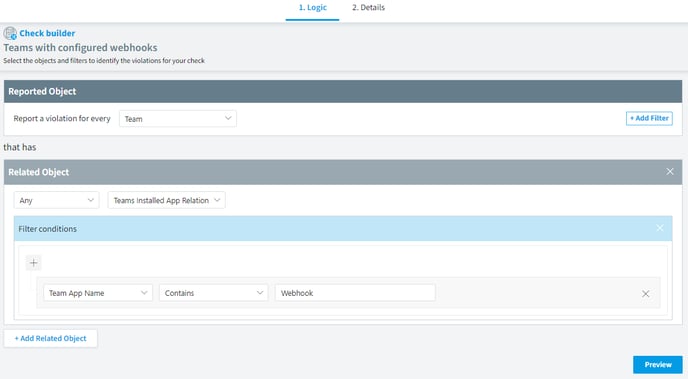 What are the Details?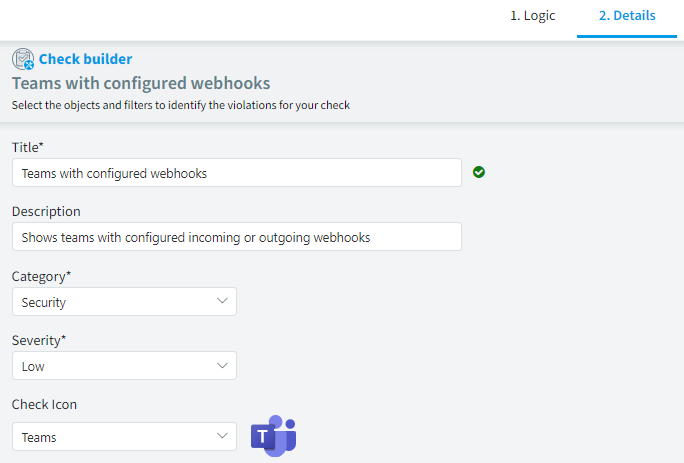 Why should I use it?
Being able to monitor teams with webhooks helps you to identify channels that allow information (eg. Adaptive Cards) being posted from 3rd party services or by users/non-users. (As details https://docs.microsoft.com/en-us/microsoftteams/platform/webhooks-and-connectors/how-to/add-incoming-webhook)
Note: You can add this new check from the check template library.