A new recommended Lifecycle Management
check has been added to Power Automate
What does it Do?
Shows Flows created more than 30 days ago that hasn't run in more than 180 days.
What is the Logic?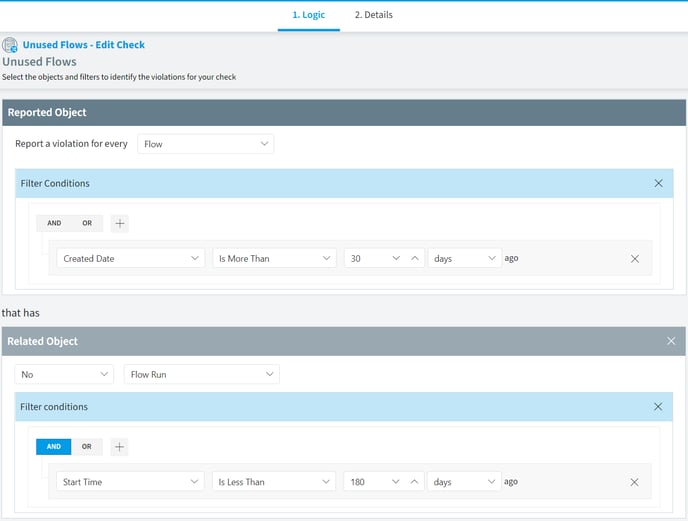 What are the Details?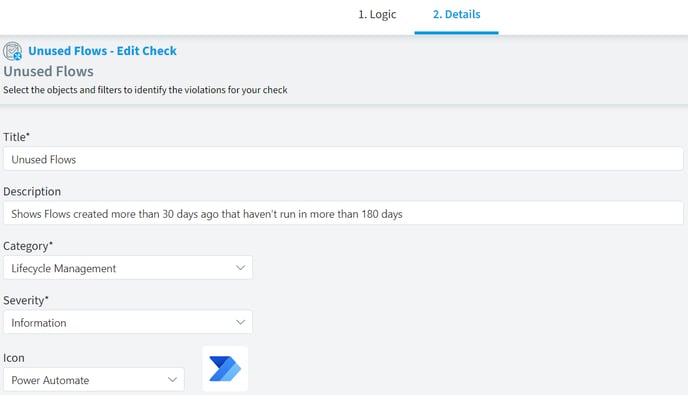 Why should I use it?
This check is ideal for identifying flows that have been created but not yet used.
Note: You can add this new check from the check template library.
Caution: Rencore Governance can only obtain the last 30days of history from the first initial scan. This means that there will be a delay in this check displaying complete results until the 180th day after starting with Rencore Governance. As a note, the date can be modified to less than 180 days.