Microsoft 365 usage has skyrocketed over the last few years. Requiring organizations to step up their game related to governance, adoption, security & compliance. Otherwise, there is an increased risk of losing control over Microsoft 365 usage within the organization. Resulting in increased costs, unhappy employees, and potential data breaches. One way to maintain control is a governance strategy for your Microsoft 365 environment.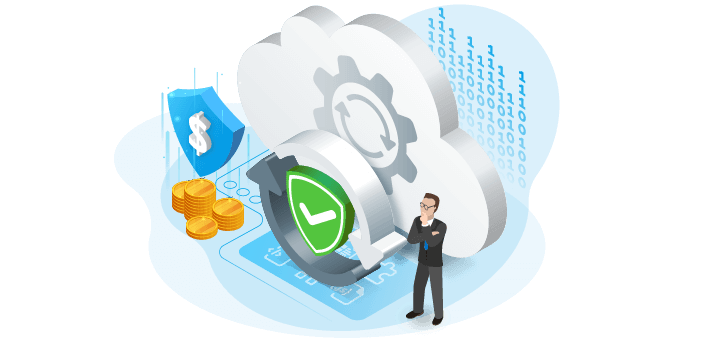 Defining and implementing a successful Microsoft 365 governance strategy requires a group effort. Due to the nature of Microsoft 365, a technology platform, organizations tend to focus on the IT department to roll out, govern and successfully adopt Microsoft 365. This is not, and cannot be, solely the responsibility of an IT department. Input from other departments is required. Departments have their own processes and responsibilities. The IT department needs to be aware of these factors and includes them in the Governance strategy. For example:
Procurement
One of the procurement department's responsibilities is maintaining the organization's financial health. This can be impacted by increased licensing costs. These arise from unused, and expensive, licenses. Another factor is the increased storage costs of data that should be archived or deleted.
Security & compliance
Securing and protecting organizational data is a crucial part of every security department. Unauthorized access, or access for too long, can have a devastating impact on the organization. This translates to Microsoft 365 regarding the topic of external access in Microsoft Teams, SharePoint & OneDrive.
HR
Facilitating the onboarding and offboarding process of employees is part of HR. This process contains tasks that are now digitalized and integrated into Microsoft 365. They request access, with the IT department, to Microsoft 365 and make sure the correct licenses are provided. You want to prevent over-licensing employees, resulting in additional costs. The same applies to offboarding. Once an employee left the company, disable the Microsoft 365 account and free up the license(s). You can't reassign the license? Time to evaluate if you can end the license and save costs.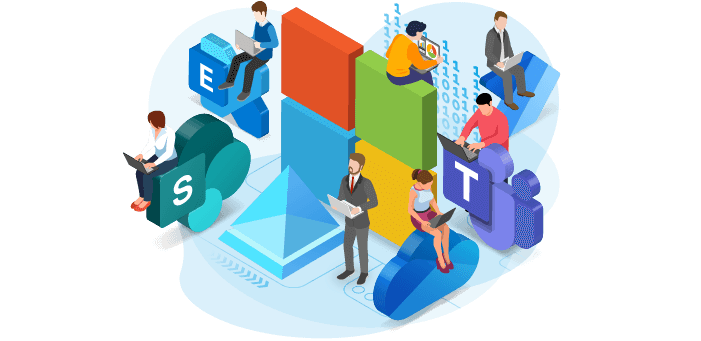 Identifying stakeholders
These three examples don't contain the total picture. To find all stakeholders, you need to start by defining the vision & goals of your organization for implementing Microsoft 365. Once you made an agreement, you translate these into multiple use cases. For example:
Collaboration with suppliers in projects
Increasing company engagement with a modern employee experience.
Each use case contains one or more stakeholders within your organization. Identify them and approach the management level of each stakeholder. Discuss the importance of their cooperation. They assign one or more representatives to work on the governance strategy for their use cases. Don't forget. They need to be able to take decisions to successfully deliver a governance strategy.
You should not limit the role of stakeholders with Microsoft 365 governance. They play a crucial role in your Microsoft 365 adoption- and change management journey. My fellow MVP, Karoliina Kettukari, wrote an excellent article about this topic.
Automate your governance strategy
Once you defined your governance strategy, you need to uphold and monitor the governance decisions. It is not sufficient to create a document and hope everything magically works out. You can use PowerShell to script processes or use Microsoft dashboards to track usage and take manual actions.
An effective and sustainable approach to facilitating cross-departmental governance, adoption, cost and security, and compliance collaboration is to find a governance tool that centrally manages data. It also must allow you to easily keep all stakeholders in the loop with dynamic frequent reporting on the latest governance trends across the organization.
Rencore Governance connects to a Microsoft 365 tenant and allows you to create a deep inventory of data across the breadth of services and apps. Upon receiving an inventory of data, you can choose from a library of prebuilt policies that meet the most common adoption, security and compliance, and excess cost use cases.
Continuous monitoring assesses any violations against running policies, and you can simply automate notifications, reports, and actions to act on occurred violations.
Finally, Rencore Governance brings Inventory, Compliance, Automations, and Reports all together in one place through shared dashboards tailored to various stakeholders in your organization. You can also automatically schedule reporting daily, weekly, monthly to inform your stakeholders on the latest governance trends and invite key stakeholders to view dashboards of importance.
Wrapping up
It is never too late to start identifying (additional) Microsoft 365 stakeholders. Of course, the ideal situation is starting before the rollout, but this isn't always possible. Therefore, we include the requirement in our Microsoft 365 Governance projects, to include stakeholders from related departments with a clear impact on the Microsoft 365 implementation. Otherwise, the project is doomed to fail.
If you would like to start identifying the potential use cases and stakeholders needed for your governance strategy, I recommend reading the following Rencore whitepaper: Complete visibility across Microsoft 365.
It provides a framework built on best practices to help you compile a combined governance strategy to aid change management projects for Microsoft 365 technologies, including Azure AD, SharePoint, OneDrive, Teams, Exchange, Yammer and the Power Platform. Download today!