Constructing a framework for IT governance in Microsoft 365 is starkly different from the typical governance protocols of yesteryear. The cloud completely changes the game. It makes it that bit harder to do all the following: secure data (Information governance), manage user behavior, keeping the Microsoft 365 platform and related services functional and operating to meet business needs.
Often, it's the latter that gets sacrificed in place of securing data. Although understandable when only given this choice, you need to find a way to incorporate everything into your IT governance model. In turn, your governance plan must unlock all the potential business opportunities Microsoft 365 provides.
New cloud, new approach to IT governance frameworks
Use this opportunity in your new cloud environment to think out of the box and try things differently. Most governance plans are quite boring and hard to digest. Instead of just listing page after page of mundane protocols, create an environment that fosters user training to get the most out of Microsoft 365 for their business needs.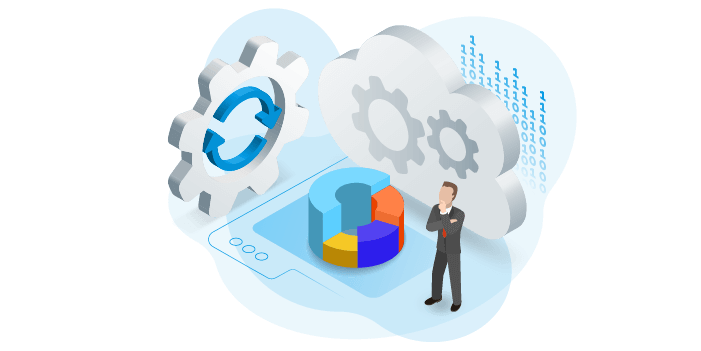 After all, the services on offer mean business users are creating their own solutions and collaborating in ways that go far beyond the on-premises versions of SharePoint.
Embrace the new working culture
Flexible remote working is something, that if not already practiced, is something many have had to embrace in the current climate this year. Therefore, communication and collaboration environments have left the safe space of locked-down office environments and ventured into the wild.
Services such as Microsoft Teams and Power Platform empower business users to create business solutions without the use of IT intervention from a technical development perspective.
However, in the cloud, there is now a vast demand for IT administrators and platform owner resources to govern, mitigate, and clean up after those who are creating their own solutions. Be it custom applications in Power Apps, Flows used to trigger communication with Power Automate, or new groups and Team sites in Teams. Let us not forget the challenge of securing content across Microsoft 365.
Construct a framework for IT governance
Administrators and platform owners need a core selection of tools to bring this complete framework for IT governance together and give all aspects the attention they deserve. Ultimately, the goal is to get the absolute most out of Microsoft 365 to achieve business goals.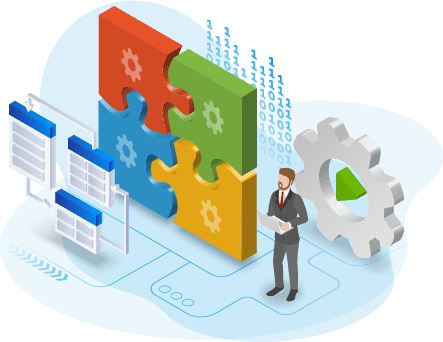 As the platform itself evolves, IT governance frameworks must also be malleable and flexible to continue to facilitate business objectives. Here are some examples on how to get full control of your Microsoft 365 environment.
Microsoft 365 advanced data governance
Microsoft has a couple of out-of-the-box offerings. Every business and enterprise Microsoft 365 license from basic to E5 has access to the Security and Compliance Center and information governance as standard, and advanced information governance for only Enterprise E5 customers.
Build a resource center
Ditch the boring governance plan manual and build out a resource center. It should be easy to navigate and include learning materials and training resources to foster training and user adoption, as well as the easily consumable governance protocols.
Data collection automation
Many need a way to create an automatic inventory of unused sites, orphaned resources, and things that violate your governance rules. Having information like this instantly and visualized through dashboards means you can be agile and act quickly.
Aggregating and reporting automation
Creating reports is a top priority. Replacing the manual process by automatically generating and grouping reports tailored to various stakeholders means you can easily schedule reporting cycles containing the latest reports and dashboards on a daily, weekly, or monthly basis.
Automate fixing and delegating tasks
People want their IT governance models to be actionable in the most optimal way. For instance, if there is an inactive site that hasn't been used in the last sixty days, and you would like permission to delete or archive it, this action must align with existing business processes and be acted upon swiftly.
Automatically identifying and getting in touch with users after critical activity by integrating into Power Automate, Teams, or Email means you can swiftly act and solve governance violations. Rencore Governance is a quick and easy to use automation tool that fits all the pieces together.
If you are looking to put your Framework for IT governance into practice at scale, I recommend reading the following free governance strategy whitepaper: Build vs. Buy – what's the right path for you? It offers you a step-by-step-guide through different approaches to govern Microsoft 365 in the modern age.