With this second blog post in our Microsoft 365 governance series, I would like to go a little deeper into how organizations carry out governance reporting. In post one, we outlined some governance issues many are concerned with, and how they are currently trying to solve them. Let's now look at some of those processes in more detail, specifically, how organizations are handling Microsoft 365 governance reporting.
Other posts in this blog series:
DIY Microsoft 365 governance reporting (this post)
Microsoft 365 is a broad platform encompassing Office apps, SharePoint, Power Platform, Exchange, and Teams, to name a few. Essentially, its Office 365 merged with cloud services, device management, and advanced security. The one thing we have seen over time is that Microsoft 365 environments grow rapidly. Organizations start with one area and quickly transcend into others. Most try to maintain a basic governance plan – a contract established between an organization, its laws, policies, and employees.
In our recent governance webinar, we looked at the continuing rise of Microsoft 365 adoption. We asked participants what current governance topics are most urgent for them right now.
Most results gathered from the poll concern security, with many others citing compliance and adoption as pain points. These pain points are not surprising because we are talking about vast amounts of varying types of data, which are shared with others in collaboration. Compliance is also important because it's related to things like GDPR, PII, as an example.
So, what are the options for managing these pain points out-of-the-box?
DIY Microsoft 365 governance out-of-the-box
Within Microsoft 365, separate admin centers can provide static reports with limited insights. However, these reports are not actionable. By this, I mean you need to gather all the separate reports, group them, and act on them somehow, which is not easy and can be a very time-consuming task to do manually.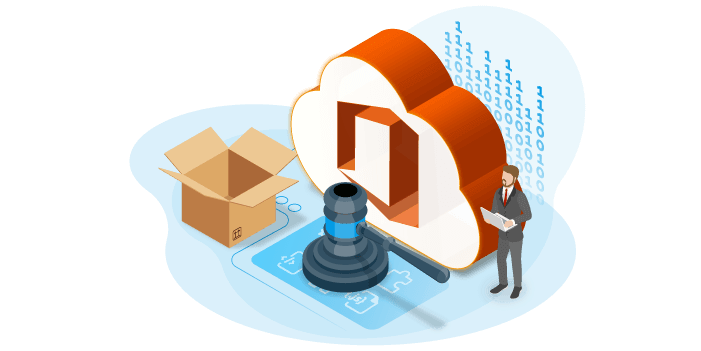 Automating the report collection is possible, but it means stepping out of the box a little, in the sense that special customization is required to gather and group the reports automatically. It requires extensive knowledge and resources. Many organizations are doing this, but only as a workaround and our research at Rencore stipulates that organizations build PowerShell scripts to gather data from APIs that are available in Microsoft 365.
This temporary solution is expensive to build and maintain. Overall, the whole governance communication is still time-consuming because there is a lot more manual work to be carried out – even after the reports have been automatically gathered.
The next step is to input the information gathered from the reports into Excel or a SharePoint list and act on them. At this point, we are then looking to optimize the process further. We want to make those reports actionable by implementing automation that matches business processes. Ideally, for example, you could automatically inform owners and users, track the progress of actions, and remove unused resources.
These are the things we have learned that performing at scale is difficult to do and will continue to get harder and harder as your Microsoft 365 environment grows.
Automating Microsoft 365 governance with Rencore
The premise of Rencore Governance is simple. We want to scale platform governance through automation, and takes care of Microsoft 365 governance reporting swiftly.
Rencore Governance allows you to choose what you want to track, build relevant reports, and automate with your business processes in mind. If you would like to learn more about Rencore Governance and see it's reporting capabilities, please head to the Rencore Governance product page.