If you need confirmation that predictions are not cast in stone, look back at 2020. At the beginning of that year, I looked at the Forbes technology predictions based on research from IDC with a focus on digital transformation. The purpose was to follow those future technology predictions over a "normal" year.
I signed-off the blog post with the following statement:
"Predictions are not certain, though. It will be interesting to see what twists and turns 2020 will provide along the way."
Understatement of the year.
However, in a year that has seen disruption, and, in some cases, business extinction, have future technology predictions deviated so much, or have the events of last year sped up predictions?
In this article, I will use Forbes' Tech Pros 2021 predictions article as a focus on 2021 Future technology predictions.
Aggressive Infrastructure Modernization
Last year, IDC predicted organizations would move from being overly cautious to innovative in 2020, and by 2023, ICT would distribute 50% of their budget for digital transformation and innovation. This prediction is quite broad, but I think we can deconstruct it a little.
Where organizations may have changed their strategy with the uncertainty of Covid-19 and reverted to being cautious, many had to transform digitally for their business to survive. They had no choice but to jump headfirst into cloud-based technology to keep employees and customers engaged.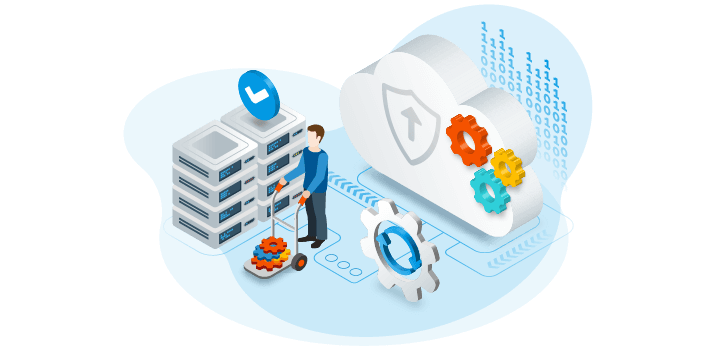 Jan Gig, president of SAP, explains in an article by Carla Rudder, from The Enterprisers Project, that organizations already working in a digital-first mindset had an upper-hand to better position, pivot and rise to the challenges.
Whether forced into making a move that wasn't planned, or already digitally transitioned, Kris Beevers, from NS1, believes that the quick start was only a short-term solution. In 2021, we will see budgets support more aggressive modernization to make businesses more agile, flexible, secure, and robust in the long term.
Furthermore, I believe those organizations who now provide a certain level of flexibility in working or a modern workplace will find it hard to go back to a completely traditional way of operating if they so desired.
Firstly, attracting talent who now see a certain level of flexible or remote work as "standard requirements" will be hard. Secondly, ditching the newly implemented digital infrastructure would be a complete waste of money – considering not only the successful adoption – but the added benefits it will provide. This way of operating may have been years away for some, but now it is real.
New Customer Data Privacy Laws
Trust was a prediction focused on in 2020. Again, IDC research predicted that 50% of the G2000 will name a Chief Trust Officer by 2023 overseeing departments such as Security, Finance, HR, Risk, Sales, Production, and Legal.
With more digital services and actions completed by consumers, there is, and quite rightly, a demand for stringent data protection. Europe was the first to act with changes to the General Data Protection Regulations in 2017.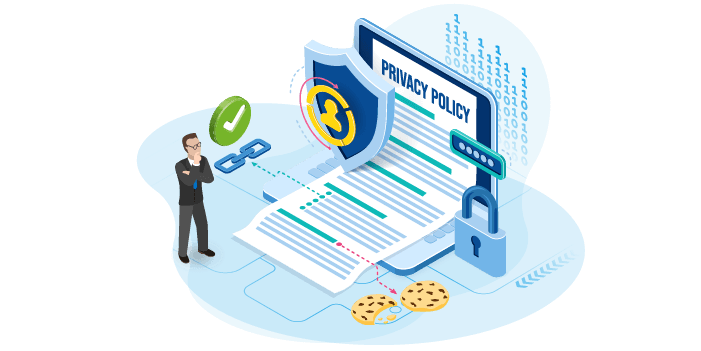 Stephen Ritter, from Mitek, sees the introduction of many more data privacy laws in U.S regions, that traditionally, could take up to ten years or longer to implement. However, with legislators being able to utilize frameworks used in states such as Nevada and California, this could happen a lot sooner.
Moreover, this fast-tracking could also coincide with the current administration continuing to take fast action. Cecilia Kang, technology and regulatory policy reporter for The New York Times, highlights the new administration's choice to lead the Federal Trade for Commission and Justice Department. A continued fight for data privacy is on the cards, with some high internet companies facing resuming legal action.
More Creative Uses of Automation
Although automation is nothing new, the potential use-cases are higher than ever before. From a workflow triggering email communication to Robotic Process Automation (RPA) to automate and scale business processes – rapidly evolving automation technology means it will certainly be a mainstay and an inevitable part of all businesses.
The events of last year have forced some organizations to scale business processes through automation to save money. Again, the organizations who took the plunge to incorporate automation sooner have one foot in front of those who arrived late to the party.
Thomas Griffin, from OptinMonster, agrees on the shift to modern and revolutionary remote working coinciding with more creative uses for automation. The core teams focusing on Customer Experience (CX) or human aspects of the business will be the new normal, whereas automation will replace suitable operational tasks.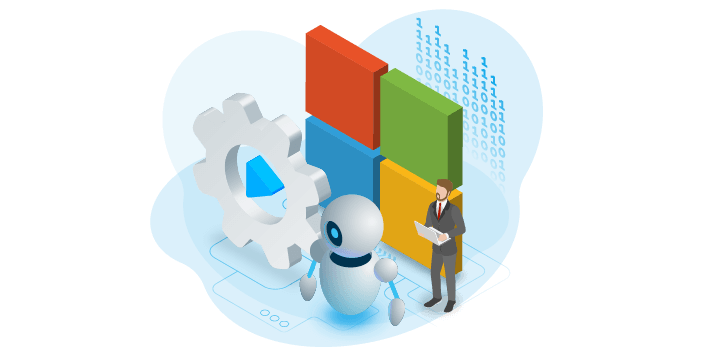 Attended and unattended RPA will be involved in automated processes. Attended RPA for helping automate manual, individual tasks on demand. Unattended or fully automated RPA will scale automated business processes running in the background – most likely built out by a dedicated RPA team.
Craig Le Clair, Vice President, Principal Analyst at Forrester, also confirms the rapid adoption of automation, stating that it is not only a pipe dream or a concept idea but a business imperative. Automation projects will be at the top of the agenda in board meetings as executives look to navigate the uncertain terrain laying ahead.
Predicted projects
To bring some more insight into the above future technology predictions, we can see what projects Microsoft Most Valuable Professional (MVP) Chris O'Brien, A Products and Services Director at Content Cloud, identifies as being more distinct in 2021.
Zero trust and information governance projects
Productivity governance projects
Hybrid working excellence – some companies will adopt a "remote first" approach
Process improvement and automation
As we can see from the first two projects, governance is a high priority.
In closing
In the race to adopt cloud-first technologies, governance has often been an afterthought. Organizations are now implementing governance monitoring as they settle into their new platforms. Platform growth can rise rapidly, and platform owners and administrators need to stay in control.
The issue lies with being able to do so in a cost-effective and scaled way. The journey from the beginning of 2020 to now shows that organizations must scale and automate when necessary.
If you are using Microsoft 365, SharePoint, Teams, or Power Automate, I recommend looking into Rencore Governance. It solves uncontrolled platform growth by providing dynamic and automated governance for time-saving platform administration.
Rencore Governance connects to your Microsoft 365 services, monitors your environment with checks, and automates the handling of check violations via integrations such as Power Automate, Teams, and Email.