We are delighted to announce our partnership with Microsoft technology consultants Yoko:10. The partnership encompasses a cloud-first governance strategy with Rencore's best-in-class governance software and Yoko:10's leading-edge consulting for all types of organizations operating on the Microsoft 365 platform.
For many organizations, a dynamic governance approach that mirrors how cloud users operate is an IT goal. However, transitioning from a static governance approach to acting in real-time and nurturing business collaboration is a cloud governance challenge. A modern governance strategy must enable administrators to identify, assess, and act on information swiftly. Consequently, this fosters a flexible environment for business users to operate in to reach their individual needs. Strategies such as blanket permission restrictions and reducing user access commonly associated with the on-premises governance approach have no place in a modern cloud governance strategy.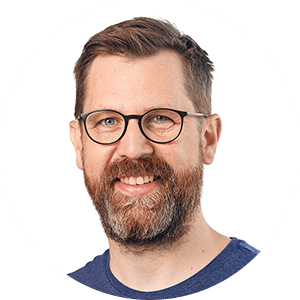 Matthias Einig, Microsoft MVP, CEO and co-founder at Rencore explains:
Yoko:10 is a prime example of first-class governance consulting. Microsoft 365 governance must account for the many governance crossovers and stakeholders. You need to not only act on issues internally and externally but pass the information on to those with whom you have shared responsibility and accountability. Yoko: 10 deliver this for their clients perfectly.
Yoko:10 incorporates Rencore technology at the early stage of Microsoft 365 service deployment, such as Teams, to implement a cloud-first governance approach that scales and aligns with the modern needs of the business user. Rencore technology helps Yoko:10 transition their clients from a static governance approach to acting in real-time, nurturing business collaboration, and helping IT staying in control of the ever-growing cloud.
Alex Eggar, CEO at Yoko:10 concludes:
Rencore Governance bridges that gap between making sound governance decisions, and the ability to manage and enforce those decisions proactively. Now we have Rencore, we're able to complete our standard Microsoft 365 governance planning process, whilst also provide our customers with a way to monitor whether the agreed governance is being followed. Rencore's extensive Microsoft 365 inventory reporting also simplifies the employee "offboarding" process, and general lifecycle management, for internal IT departments. For us, Rencore is a no-brainer for any organization serious about Microsoft 365 governance, or simply looking to simplify the overall monitoring and management of Microsoft 365 services and identities.
Rencore Governance connects to a Microsoft 365 tenant allowing organizations to choose which services they would like to monitor. Upon receiving an inventory of data, organizations can set up governance checks that meet their specific needs. By continuous monitoring, Rencore Governance assesses any violations against running checks. When a violation is discovered, the tool allows you to automate notifications, reports, and even actions to resolve the issue.
Learn more about this successful partnership by watching our free online webinar on demand.