Hi there! It's time for yet another recap for a major Microsoft conference. This time, it's Build 2021 – and just like last year, this one is fully virtual. And free! I will aim to recap all major announcements, the tiny clues, hints, and tips that I can gather during Satya Nadella's keynote tonight. Sit back, relax, and keep refreshing this page once the keynote is about to start.
Right now, it's about 2 hours until the keynote starts – so get your dinner ready, and then come back!
Before we get started with the actual keynote, I'd like to highlight that the official Book of News is now out. It nicely condenses all major announcements in one place.
Satya Nadella's keynote
Today, the keynote is short – only 30 minutes. When we still visited Seattle in person for the event, the keynote would often run over – perhaps clocking in at 2 hours and 45 minutes in total. It felt long, at least if you're sitting all the way through without a break in-between. But 30 minutes – I feel – is slightly short. For Tuesday, there is only Satya's keynote, which you can view here. Then its' regular sessions and another keynote will happen on Wednesday with ScottGu, Hanselman & friends.
And now, time for the keynote!


A familiar bookshelf, with some classics visible – Visual Basic, Visual C++.net, and a 5.25″ floppy disk!
First, a rehash of the previous key themes – tech intensity. I can't recall the first time I heard this, perhaps at Build 2019? I'm still glad there is consistency.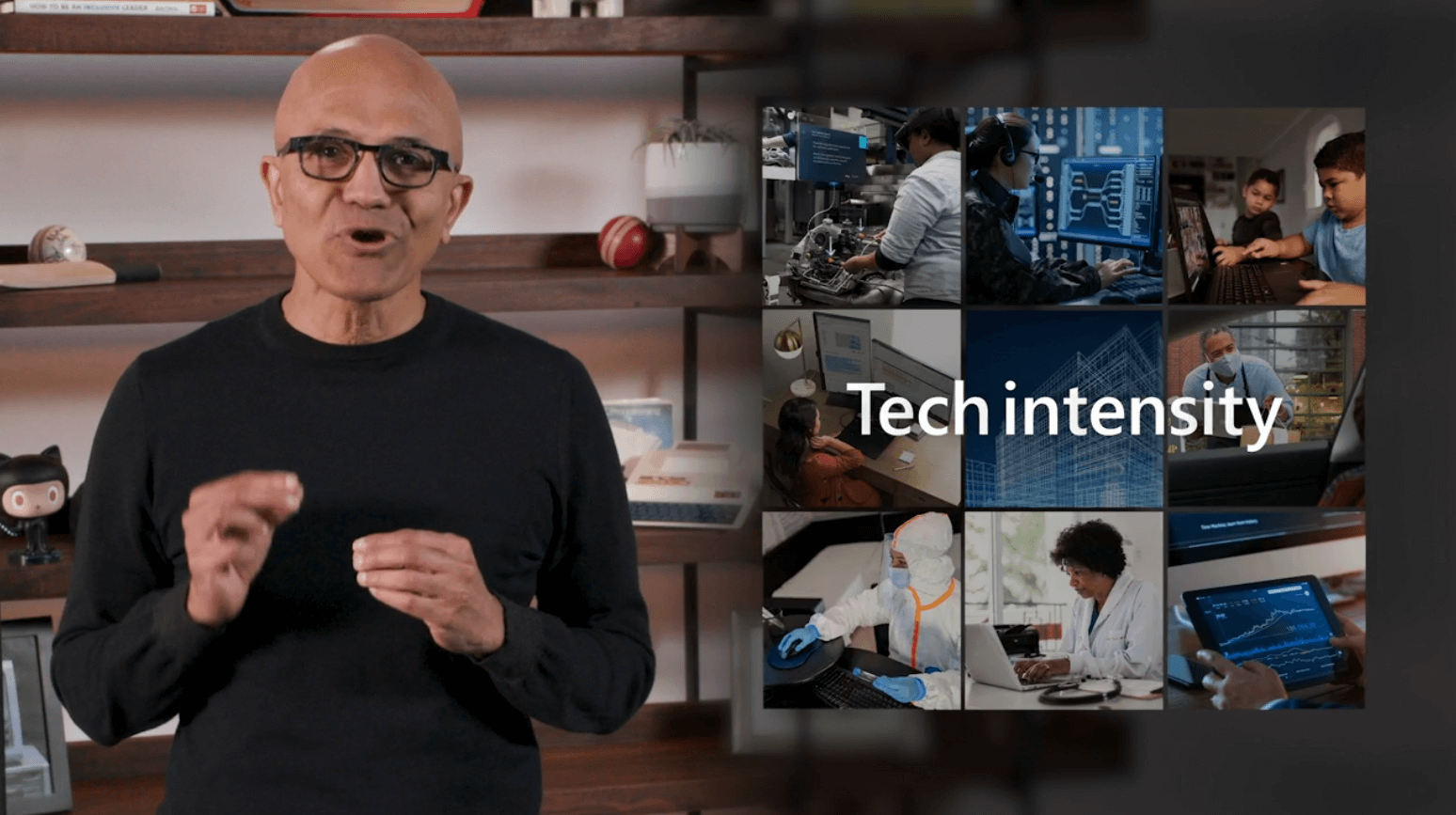 Statistics on GitHub – impressive growth, perhaps not a surprise due to COVID-19.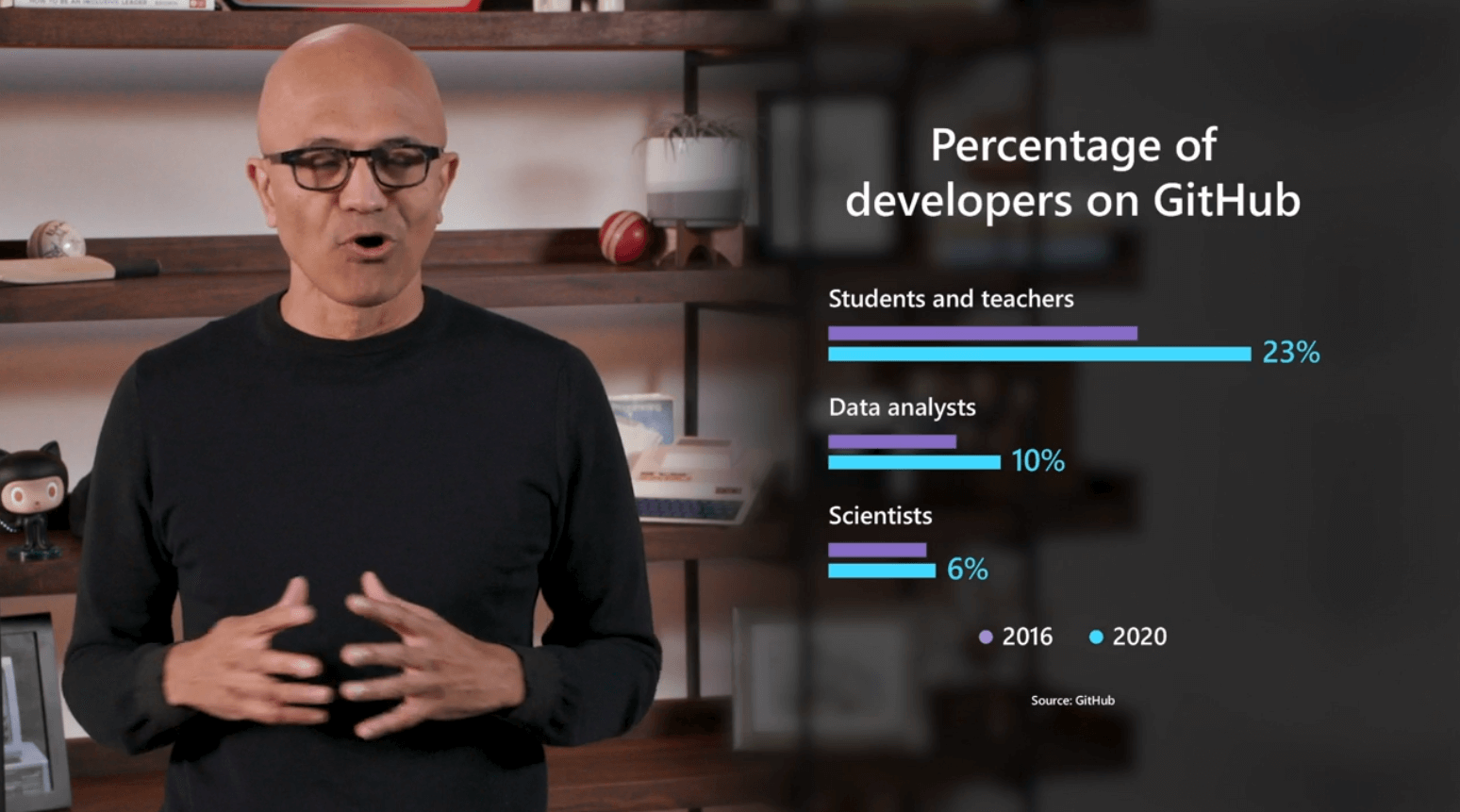 Build is organized around seven themes this year. These are developer velocity, power of data and AI, running apps anywhere, collaborative apps, differentiated SaaS apps and digital twins/mixed reality/metaverse apps.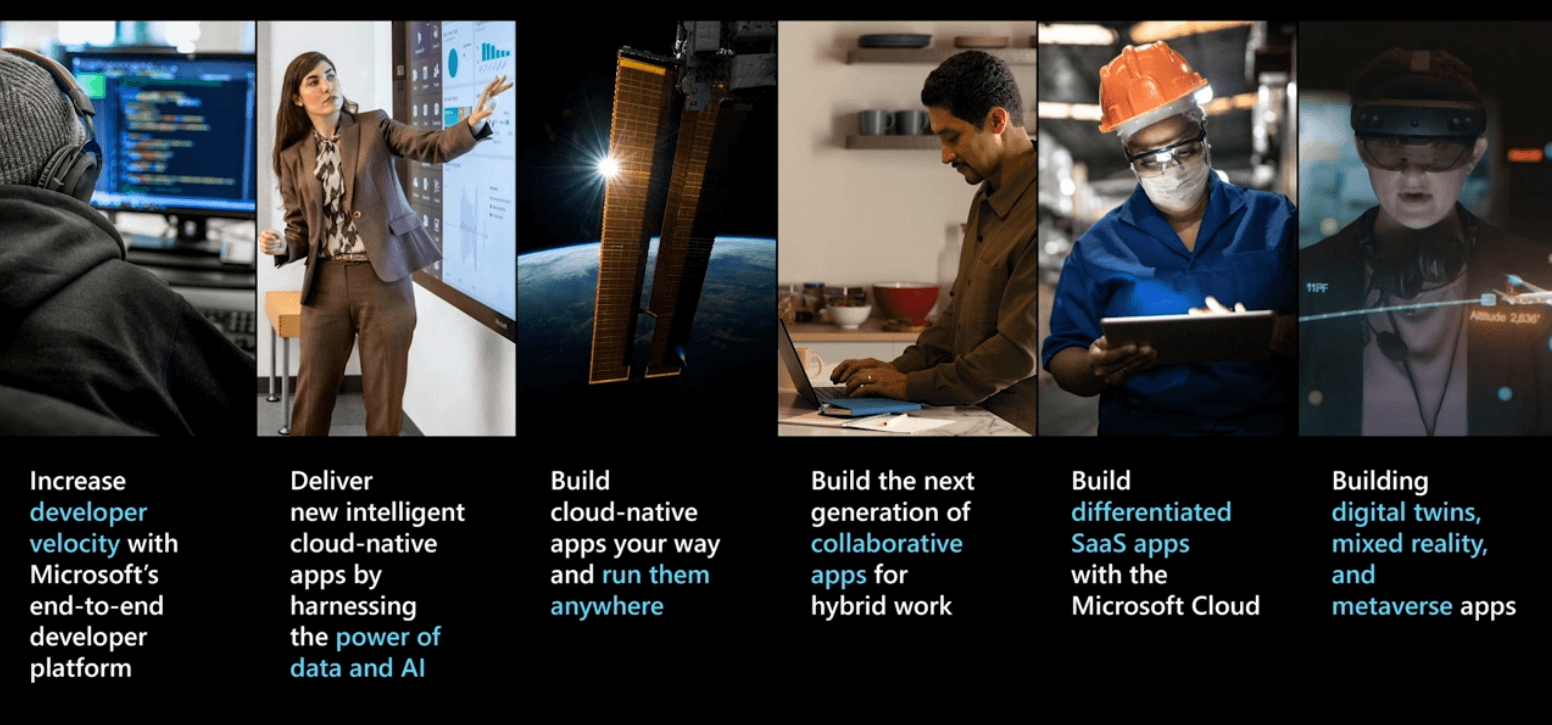 Developer Velocity is something that was announced last year, and this year we're getting an update on that. See my previous blog for details on what DV was here, and see here for the update on Developer Velocity Lab.
Mr. Nadella iterates through these with some examples of customers. Azure app services can now run anywhere, with the help of Azure Arc and Kubernetes.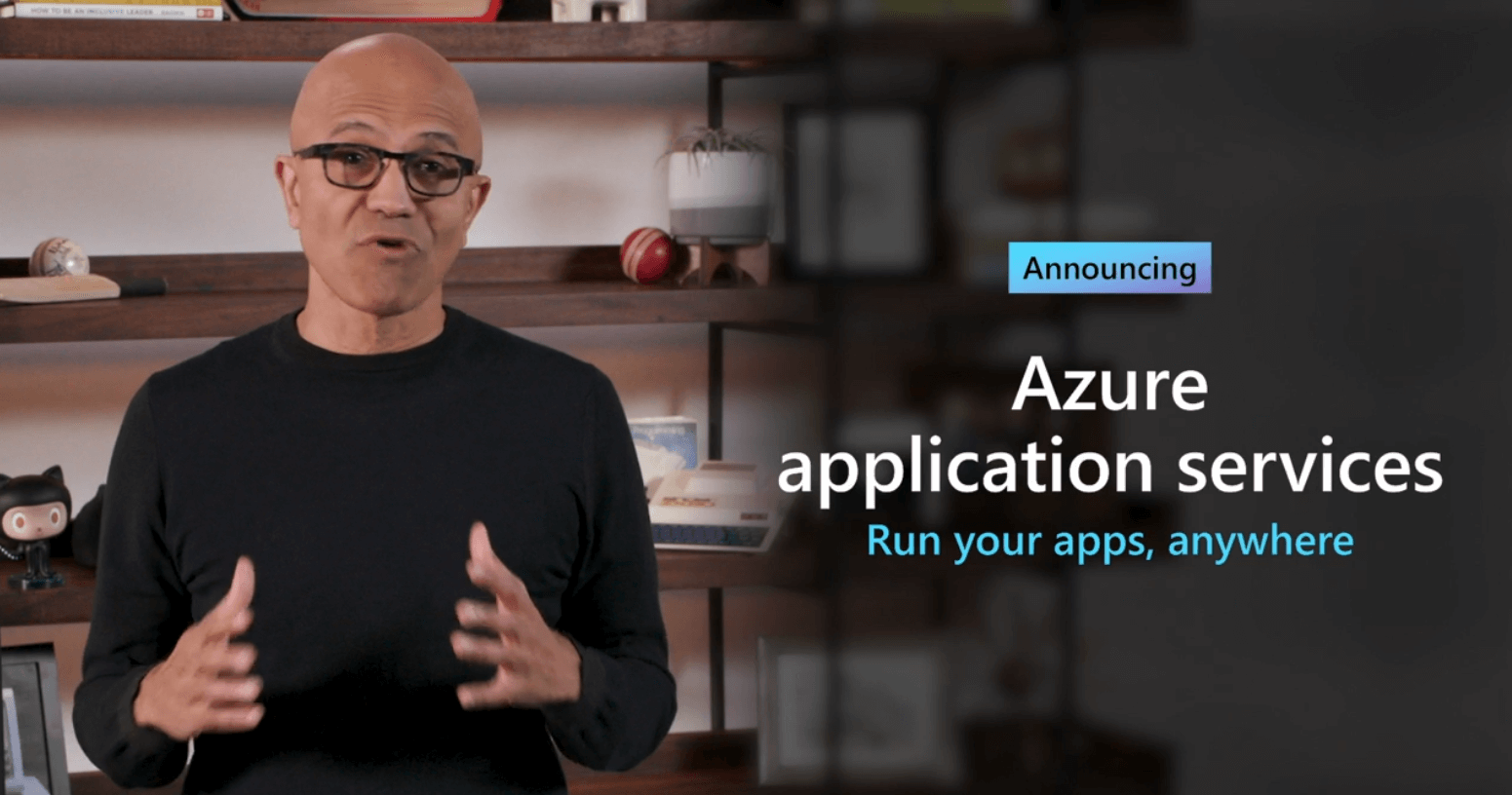 AKS on Azure Stack HCI announced. Then, some hops back and forth through the other topics. No announcements I could identify.
Windows 10 is used by more than 1.3 billion people. Wow.

A teaser on a future Windows update mentioned something that I heard Nadella say "he's been self-hosting it for a few months now." I bet he tinkers with Windows kernel settings during the weekend and sends feedback to the product team.
And, umm. That was it. It was only 18 minutes. I still have three more cups of coffee, so what I will do is update this very same blog post tomorrow once the other keynote with ScottGu, Hanselman & friends kicks off.
Until then, enjoy the sessions today at Build 2021!
Announcements and interesting resources