Hello there, and welcome to yet another recap blog post! This time it's about Microsoft Ignite 2020, and I think the following few hours will be fast-paced, and full of announcements. This post will cover all the key segments, of which there are six:
Building Digital Resilience (Satya Nadella)
The Future of Work (Jared Spataro)
Microsoft Power Platform: Fill the App Gap and Supercharge Organizational Agility (James Phillips, Charles Lamanna, Kim Manis, and Julie Strauss)
Microsoft Dynamics 365: Reimagine How You Can Meet The Needs of Tomorrow (Muhammad Alam, Alysa Taylor)
Invent with Purpose on Azure with Julia White and Friends (Julia White, Erin Chapple, Rohan Kumar)
Achieve Resilience with Security, Compliance, and Identity (Vasu Jakkal)
In total, the key segments run for 3 hours and 15 minutes. I'll throw in some additional resources and insights while writing this.
Also, the Book of News this year is an online version (as opposed to a PDF document), so take a look here.
I have my coffee ready, so let's go!
Building Digital Resilience
And here we go, 60 minutes with Satya Nadella first.

As is customary now, we take a short revisit to digital transformation. It's a segway to Tech Intensity, which consists of tech adoption, tech capability, and trust.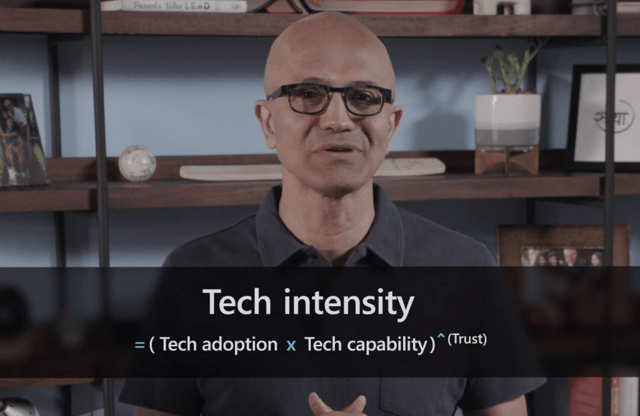 Microsoft is certainly all over the place, as can be seen from this snapshot of where the strategic goals are.

A feelgood video on Microsoft Flight Simulator next. It certainly is stunning.

Now, let's move to Azure. It is the world's computer. 61 datacenters currently available globally, and more to come (of which none announced now).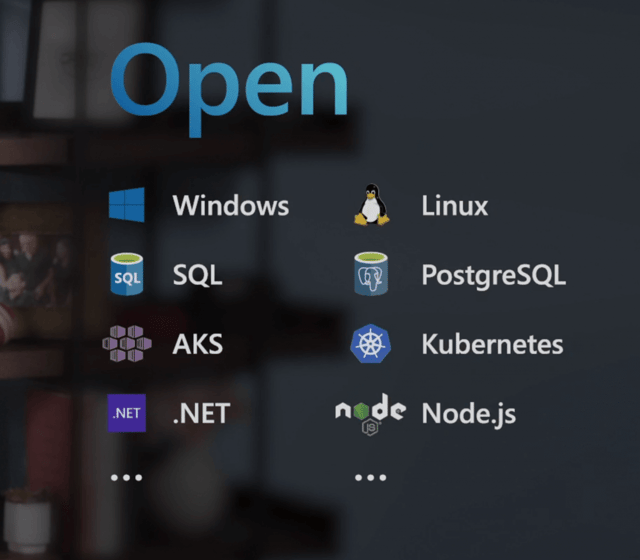 The pace is quite rapid, and I for one, am not complaining. I like the high-intensity model that these key segments seem to have adopted in recent months. Azure Arc was announced a year ago, and it's now generally available (see the announcement here). Azure Orbital takes the infrastructure to space! It's a "fully-managed ground station as a service." If you're unsure if you need this, check the features here. It isn't a data center in space, but a way for satellite operators to communite with their satellites using Azure infrastructure (on Earth). Thus, the ground stations integrate with Azure.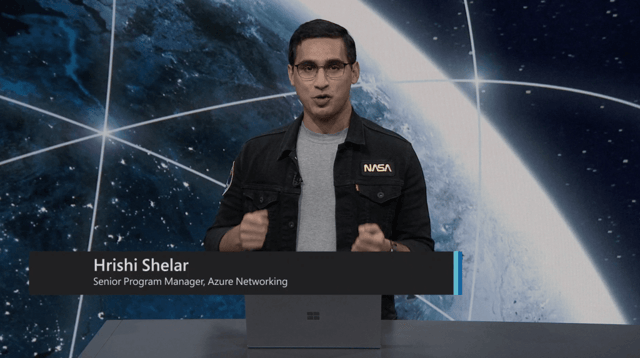 Azure Communication Service next, allowing you to communicate via traditional means (voice, text, etc.) more easily from Azure.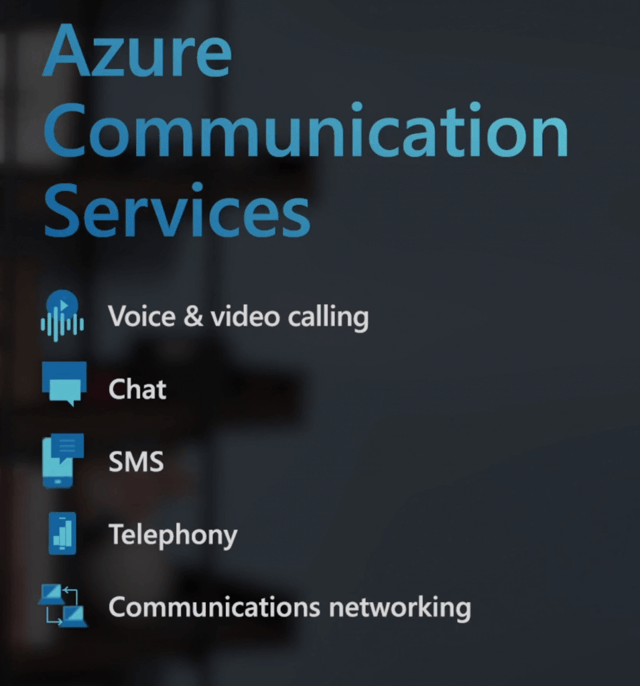 See more details here. And try out the APIs by seeing sample code here.
A peek at GPT-3 next, the OpenAI service that's in the process of being commercialized and apparently it was trained using Azure capacity. I often feel that when talking of AI, it's both immensely challenging to somehow present it so that it makes sense, but also to avoid going into "it's AI, duh!" dumbing down.
Hopping to Mixed Reality, Azure Object Anchors gets a mention. It's in private preview, so no link to additional resources available just yet.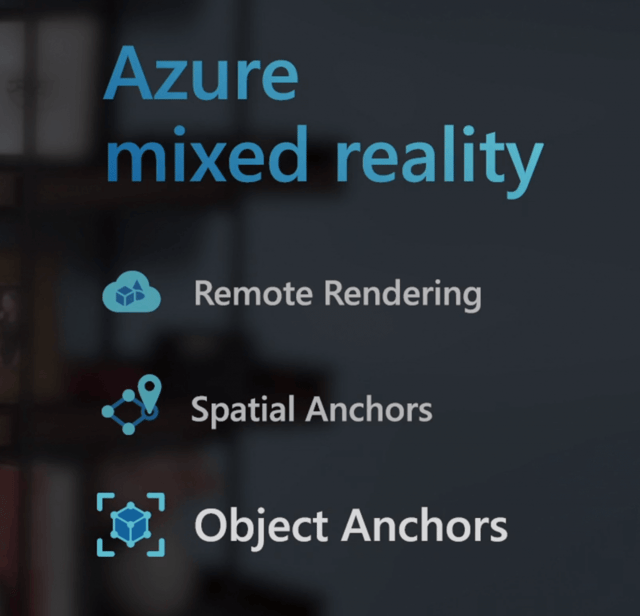 Next, Power Platform.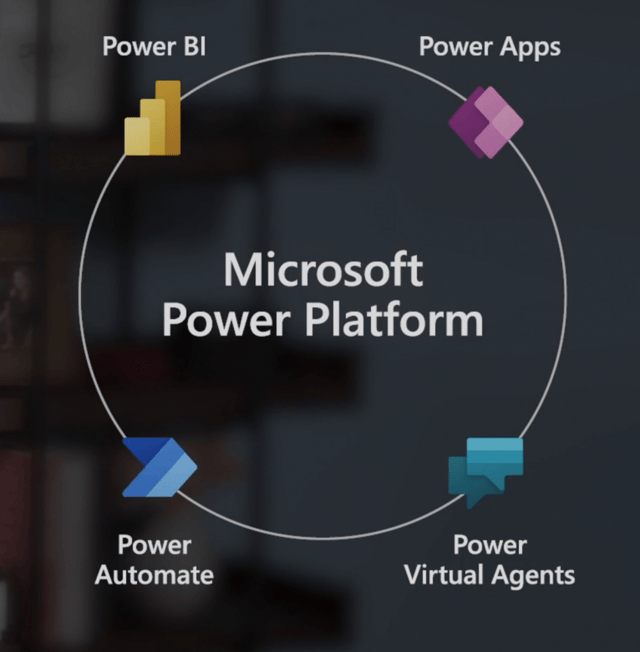 Are those new logos, or just stylized ones? I haven't kept track, but I do like them. Azure API Management for PowerApps in Teams announced. That's a mouthful! See also Power Automate announcements here.
Application Lifecycle Management story with Power Platform and GitHub gets better also.
Moving on to Microsoft 365. I'll try my very best to skip the fluff, and list here the essentials – so far, just inspirational videos on this.
Microsoft's world view on productivity is rooted in Microsoft Graph.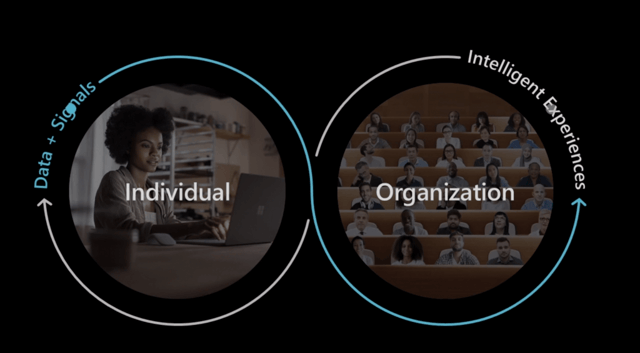 Edge to Linux will be available in October. See more here.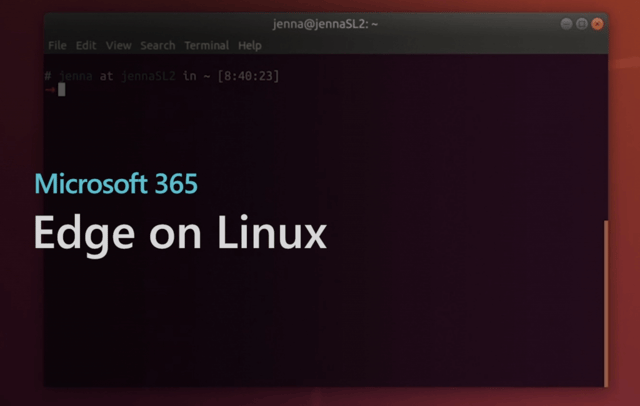 Focusing now on Microsoft Teams. A quick video on a few updates, of which there are plenty.
Now, Dynamics 365 next.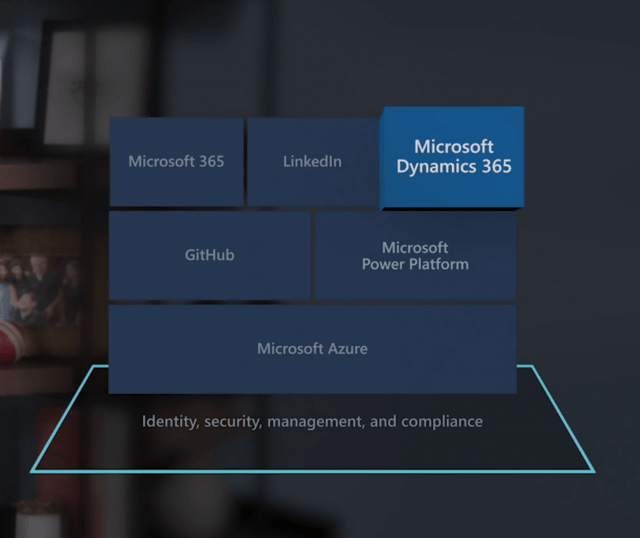 Mostly it seems like a name-dropping exercise in customers who use different Dynamics 365 features. See Customer Service showcased here. Microsoft Cloud for Healthcare also announced. I feel this is more US-centric for now, a bit like Azure GCC is.
Last but not least, identity, security, management, and compliance. A recap of what Microsoft is doing in this area, and also mentioning a few customers who benefit from these services. Microsoft Defender announced, see details here.
This was a fast-paced key segment, perhaps light on hard tech stuff, but still quite entertaining. Let's take a brief break (= more coffee!) and continue to Jared's key segment next!
The Future of Work
Jared Spataro is up next.

Some reflections on remote work, and the Work Trend Index here, and here. The seven key principles for the future of work are: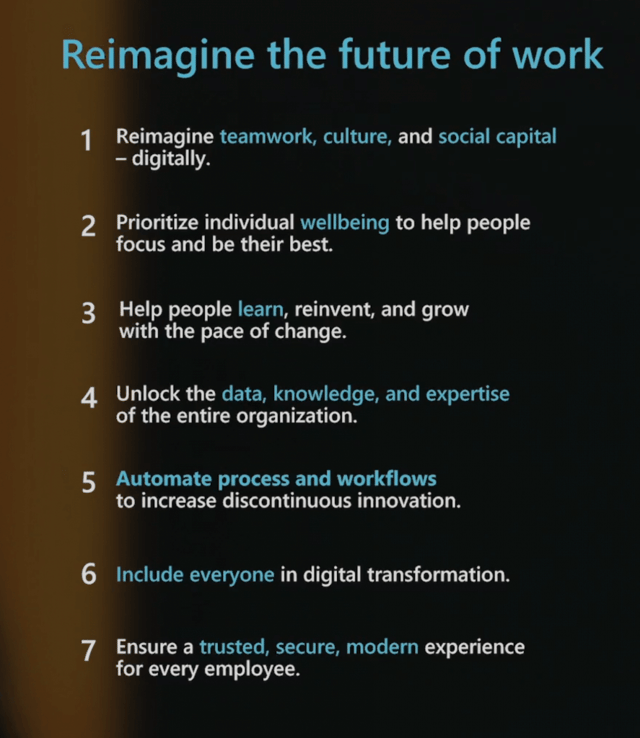 Fluid Framework and Microsoft Graph are crucial here.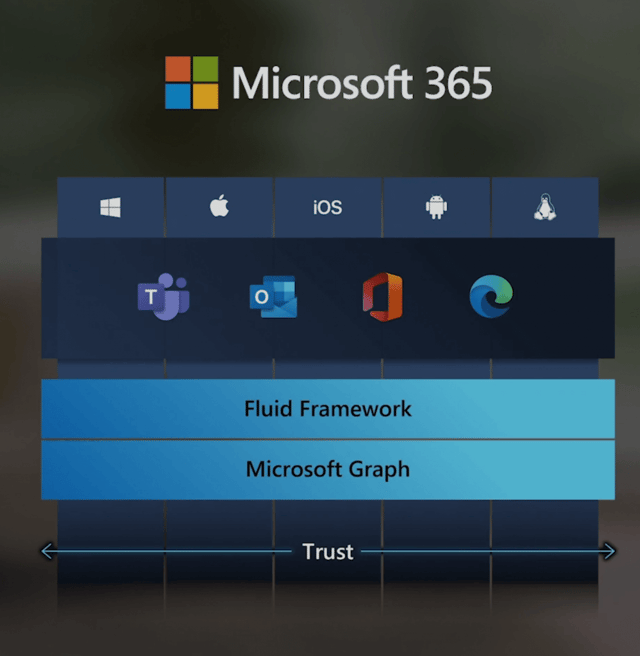 Microsoft Teams gets new video meeting experiences. 49 people in one view in video meetings. Together Mode then brings the auditorium view, and one of the new things here is chat bubbles, which seems pretty great for side discussions.
Looking to bring automation to your Microsoft 365 governance approach? Check out Rencore Governance today!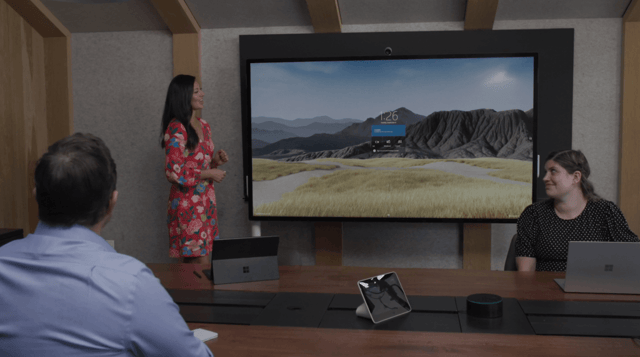 Microsoft Teams Rooms devices mentioned, see https://rooms.microsoft.com/ for details.
Wellbeing next, and Headspace – the meditation app – gets another shoutout.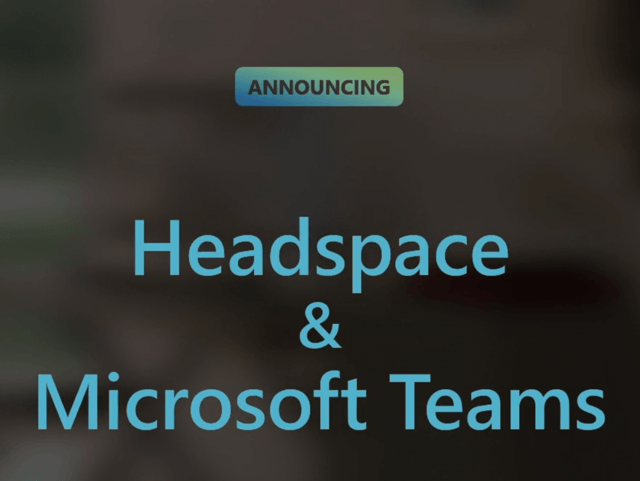 Here's a screenshot of the app in Teams.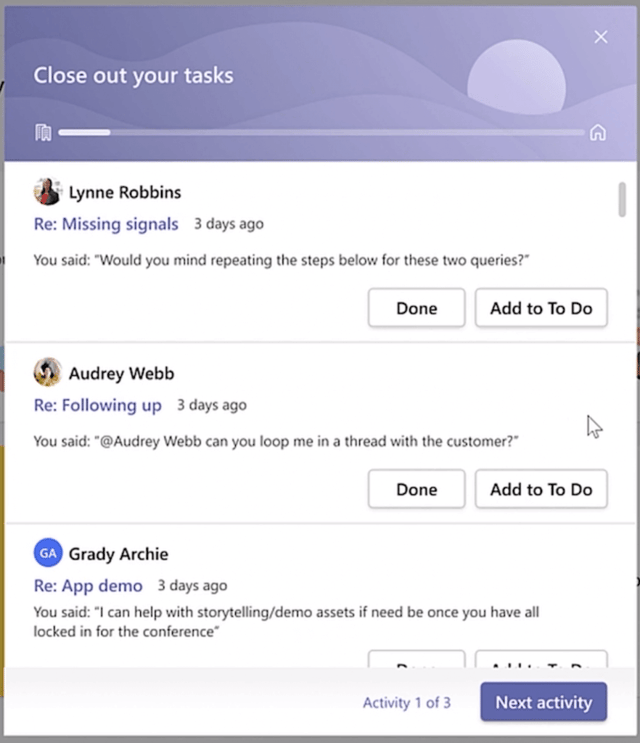 This will be available in 2021.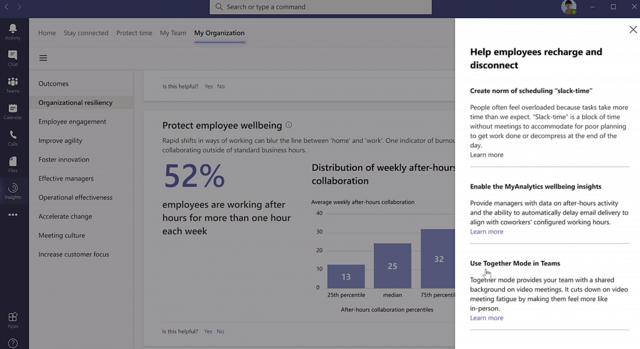 This was quick, as the key segment wrapped up.
Microsoft Power Platform: Fill the App Gap and Supercharge Organizational Agility
Next, James Phillips and the Power Platform.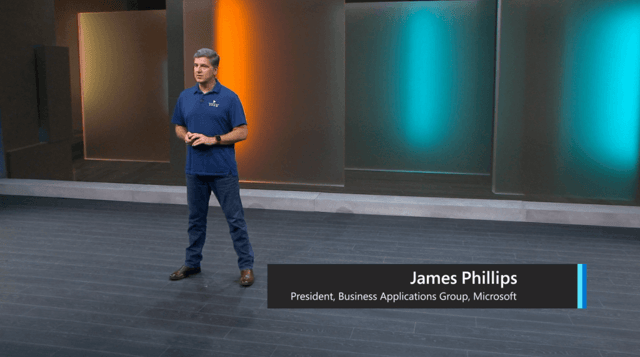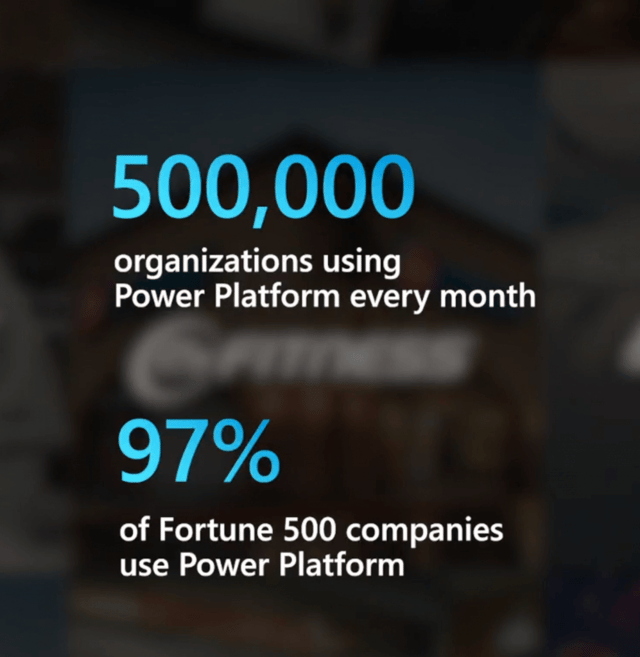 97% of Fortune 500 companies are using Power Platform, so that is impressive. I wonder who the 15 companies that are not using it, are. This key segment is not really about the announcement, but more of a broader narrative to perhaps get the audience to understand how Power Platform can be better leveraged to drive better business.
A lengthy demo on Toyota's Power Platform solutions.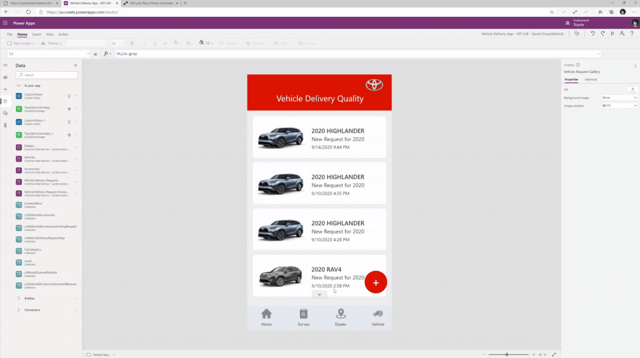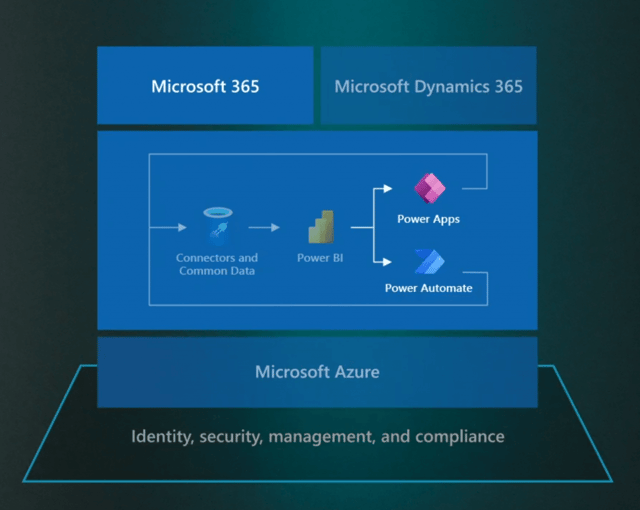 _
Another lengthy demo on how the Toyota solution was built. See also the roadmap for Power Platform here.
And that was it! This was a relatively light key segment.
Microsoft Dynamics 365: Reimagine How You Can Meet The Needs of Tomorrow
We start with Alysa Taylor.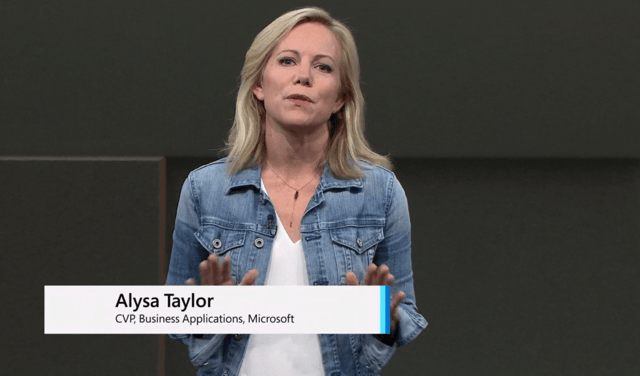 First, a quick peek at what Dynamics 365 today is.

Dynamics 365 Customer Service now has support for Azure Communications Service. Another lengthy demo on Dynamics 365 Supply Chain Management Preview.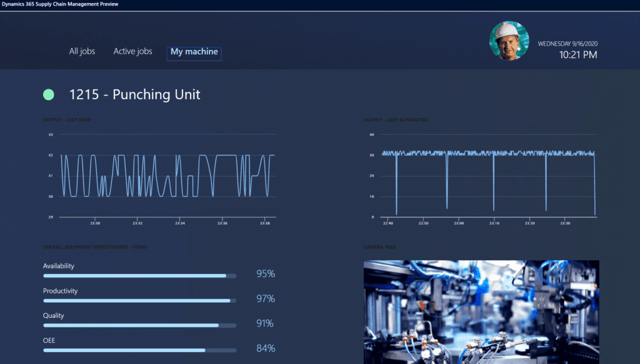 A new Cloud and Edge Scale Unit is announced, and also Inventory Visibility. See details here. Dynamics 365 Project Operations is now generally available.
Phew, and we're done!
Invent with Purpose on Azure with Julia White and Friends
And immediately we start with Julia White's key segment.


Erin Chapple next to talk about Azure Hybrid.

Azure Arc first, and as mentioned already, it's now generally available. Azure Arc enabled data services is still in preview. Azure Kubernetes on Azure Stack HCI is in preview now. A demo follows as I think not too many people are familiar with Azure Arc just yet.
Azure VMware Solution is generally available. It integrates On-Premises VMware with Azure. Azure Automanage announced, in preview. It automatically configures Windows Server VMs for best practices.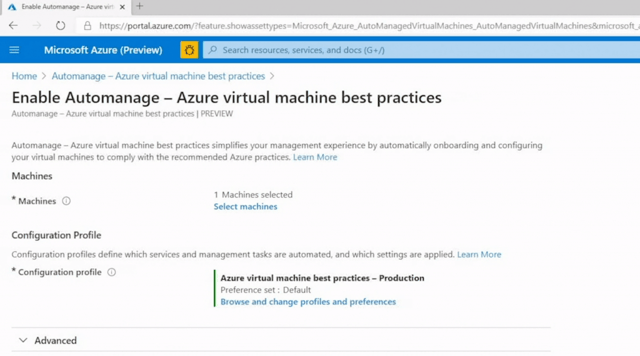 During the preview, Azure Automanage is free.
Moving forward to App Dev with Azure.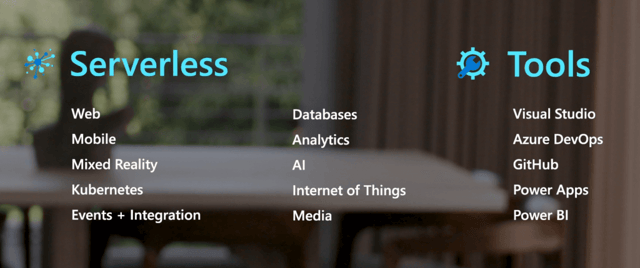 Azure SQL Edge announced, see details here. Azure Database for MySQL and PostgreSQL have now flexible deployment options, see details here, and here. Also a shoutout to Scott Hanselman's App Dev keynote, which will take place tomorrow.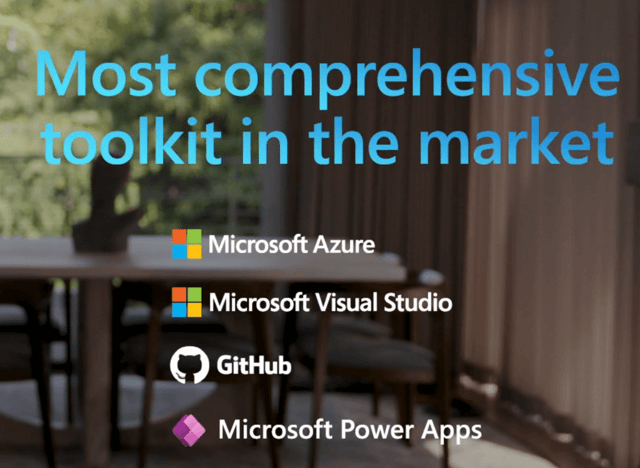 Last, Rohan Kumar to talk about Azure Analytics and AI.

Azure Databricks Delta Engine with Photon announced.

Also, Drag-n-Drop Designer and No-code Auto ML announced. See details here.

Responsible AI explained, also.

And that's it!
Achieve Resilience with Security, Compliance, and Identity
I'll have to finish this bit slightly later, as we have our own session at Ignite to deliver next! 👍 Thanks for reading!
Additional reading