Hello there, and welcome to this live blog on Microsoft Ignite 2023 keynotes and announcements. I'll be updating this through the main keynotes on Wednesday, November 15, from the comfort of my own home.

Tonight, there will be five keynotes. Sadly, some of them overlap with eachother - so you'll have to choose either the Azure keynote, or the Microsoft Copilot keynote, for example. You can view the keynotes and access the recordings here.
This year, Microsoft is also handing out fun digital social swag - like this retro GIF! :)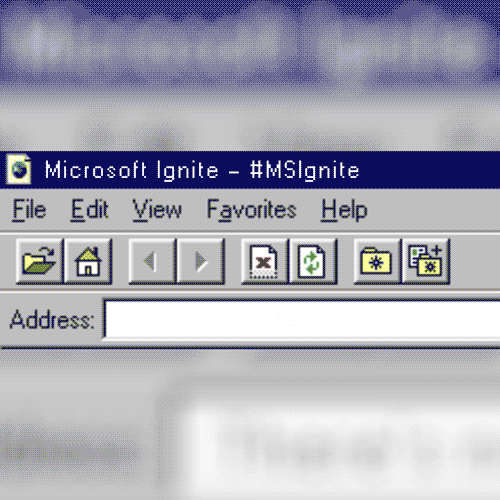 Book of News
We're all used by now to having Book of News (BoN) readily available at the start of the show. And just like that, it's available right now here: https://news.microsoft.com/ignite-2023-book-of-news/
Satya Nadella's opening keynote
Without further delay, it's time to start with Satya Nadella's opening keynote. This is scheduled for 45 minutes, and long gone are the days of 3-hour keynotes. Instead, we have several keynotes, some of them overlapping and others are back-to-back. I hope they let us, who tune in remotely, for a quick bio break.
I'm expecting a lot of AI related announcements and reflections - but secretly, I'm also hoping for plenty of good old IT related stuff.
And here we go - Satya Nadella on stage to kick off Microsoft Ignite 2023!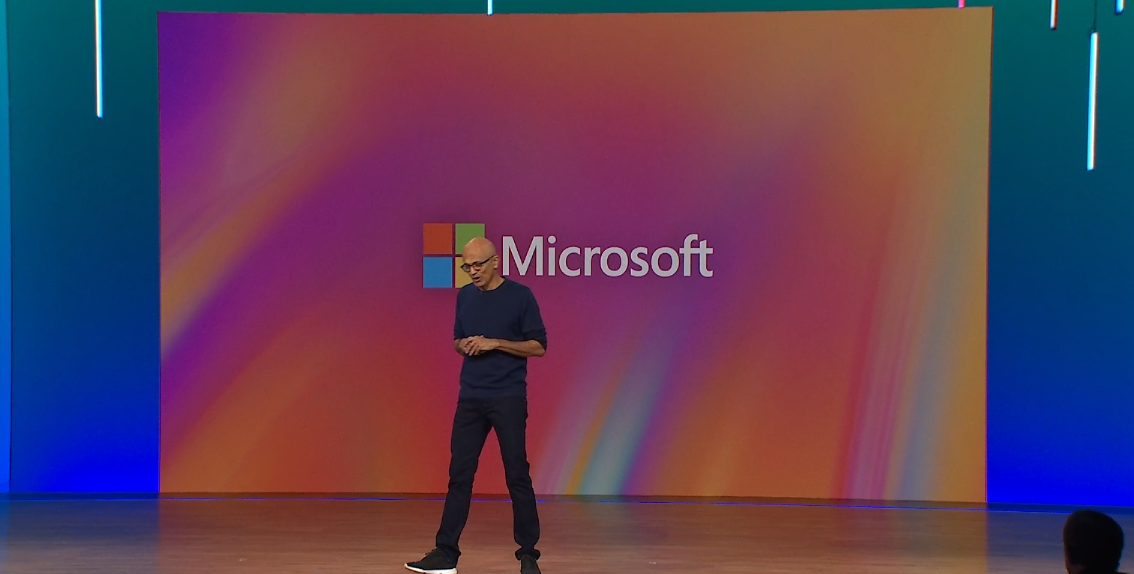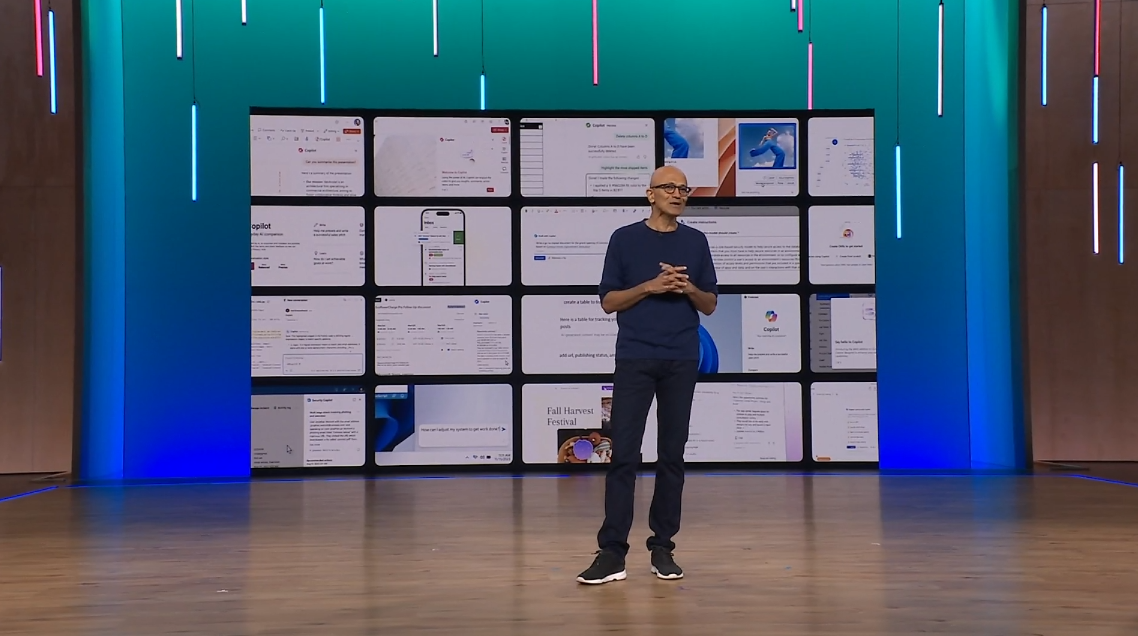 Satya is rehashing a bit on the AI innovations of the past year, namedropping companies like Duolingo, BT Group, Moody's and Epic.
77% of people wouldn't give up Copilot, once they've had a chance to use it. 70% state they are more productive.
"Copilot will be the new UI [..] gain access to knowledge" - more than 100 updates to Copilot services this week.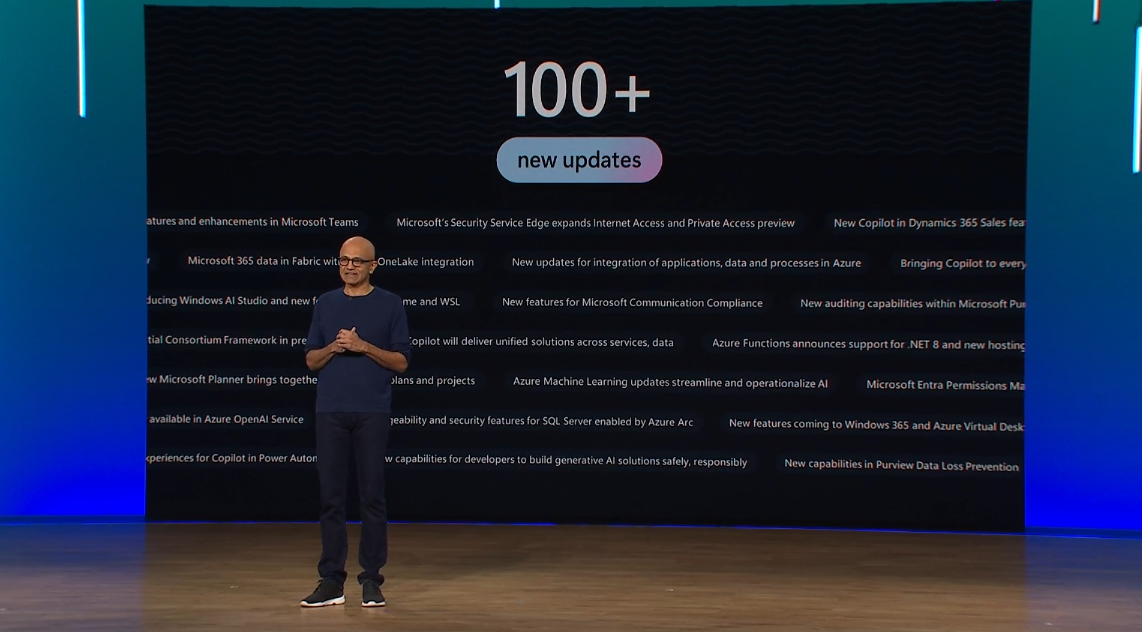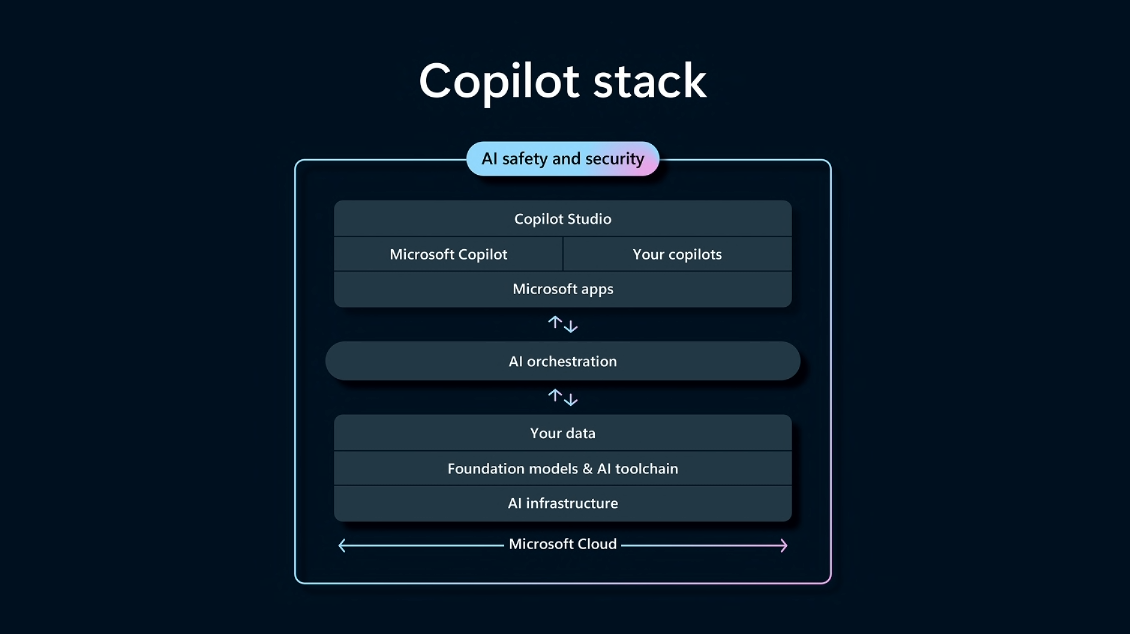 100% of energy used in Microsoft datacenters will be from zero-carbon sources by 2025. Impressive.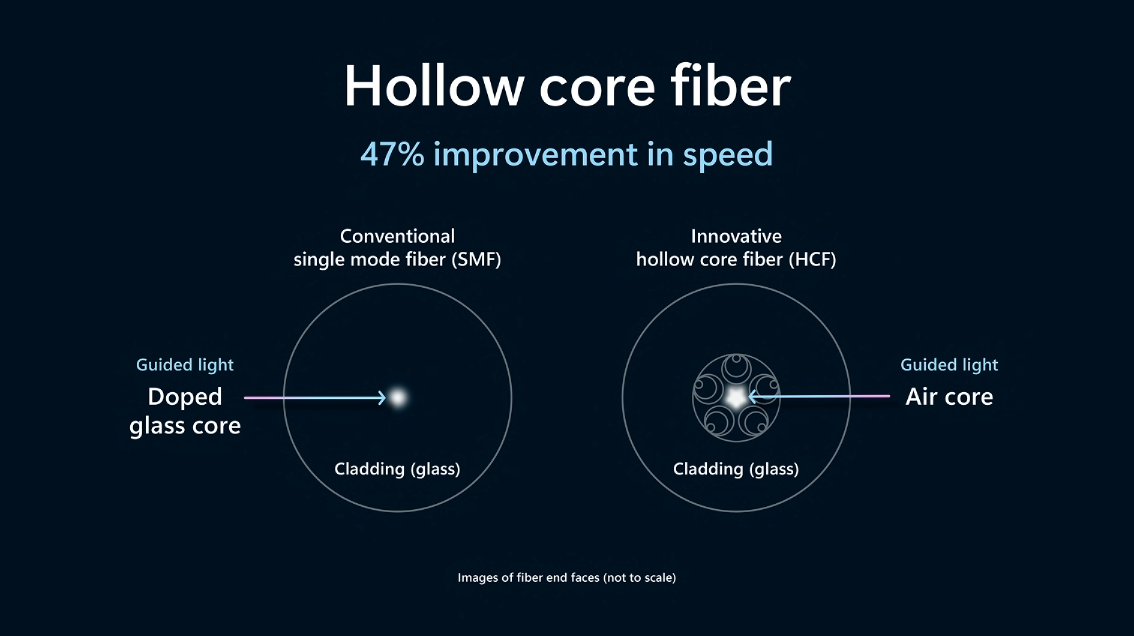 A brief mention on hollow core fiber.
Azure Boost is generally available. Read more about it here.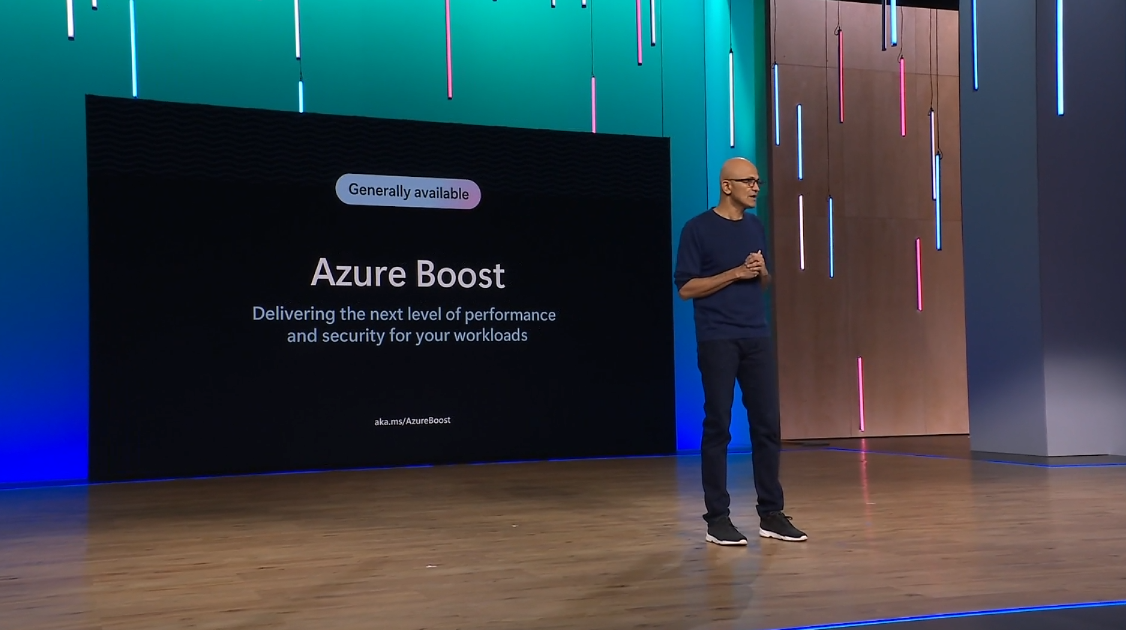 Azure Cobalt announced - a systems approach to chips. Read more here. It's a chip designed for AI tasks and generative AI - available for customers in 2024.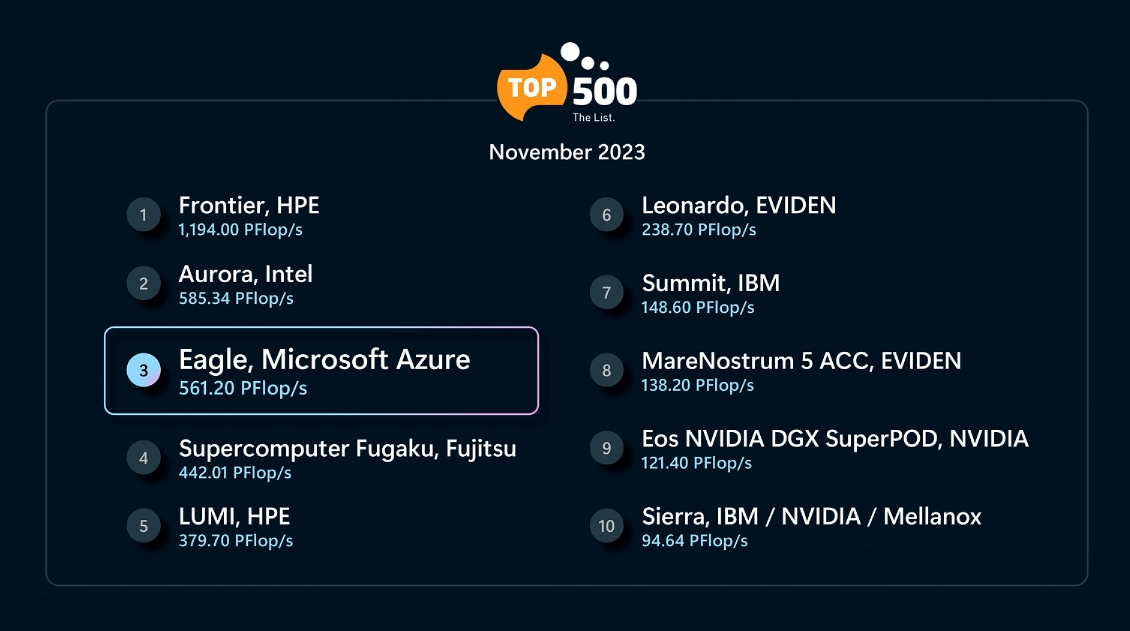 Azure is on the top 500 supercomputer list in position #3.
New NVIDIA ND H200 v5 GPUs coming to Azure - read Nvidia's announcement here.
Azure NCCv5 VMs announced - read more here. Early access mentioned to AMD MI300X accelerated Azure VMs.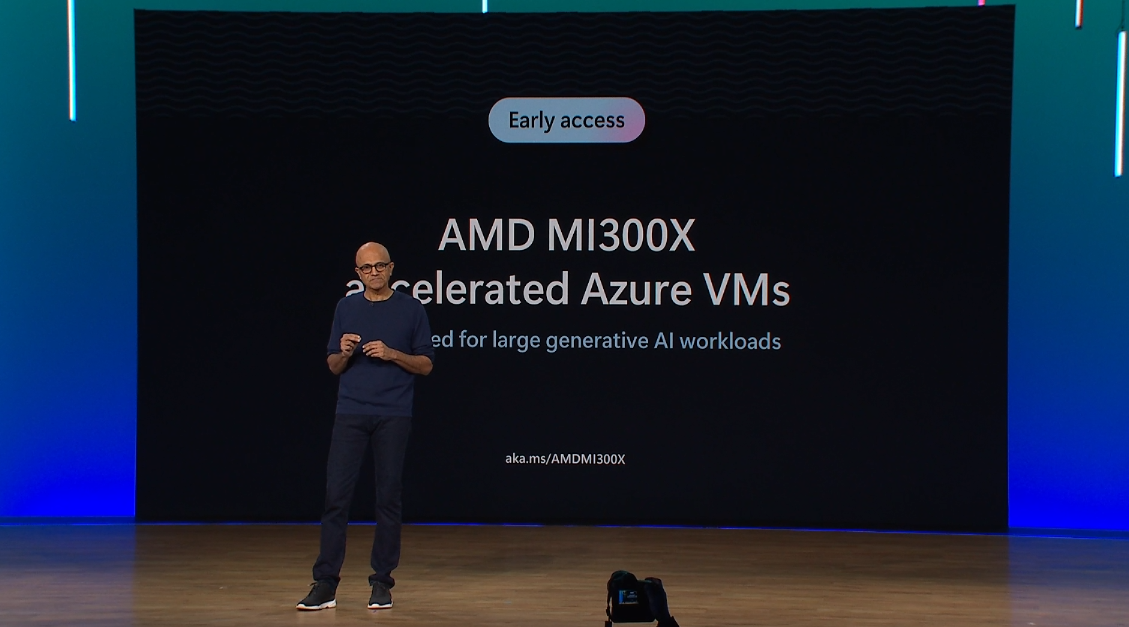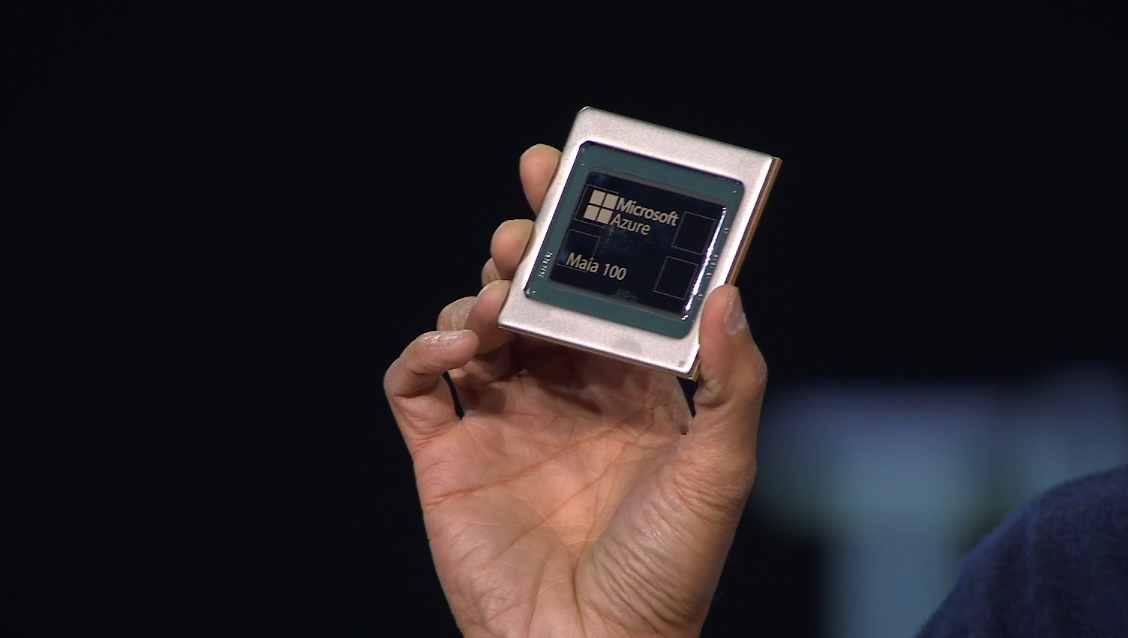 Azure Maia, which is the product from Azure Cobalt, it seems.
Next, the foundation models. GPT-4 Turbo, GPT-4 Turbo with Vision, DALL-E 3 and Fine-tuning are soon coming to Azure OpenAI. Checking right now, none of these have yet landed on Azure Open AI (or in Azure AI Studio).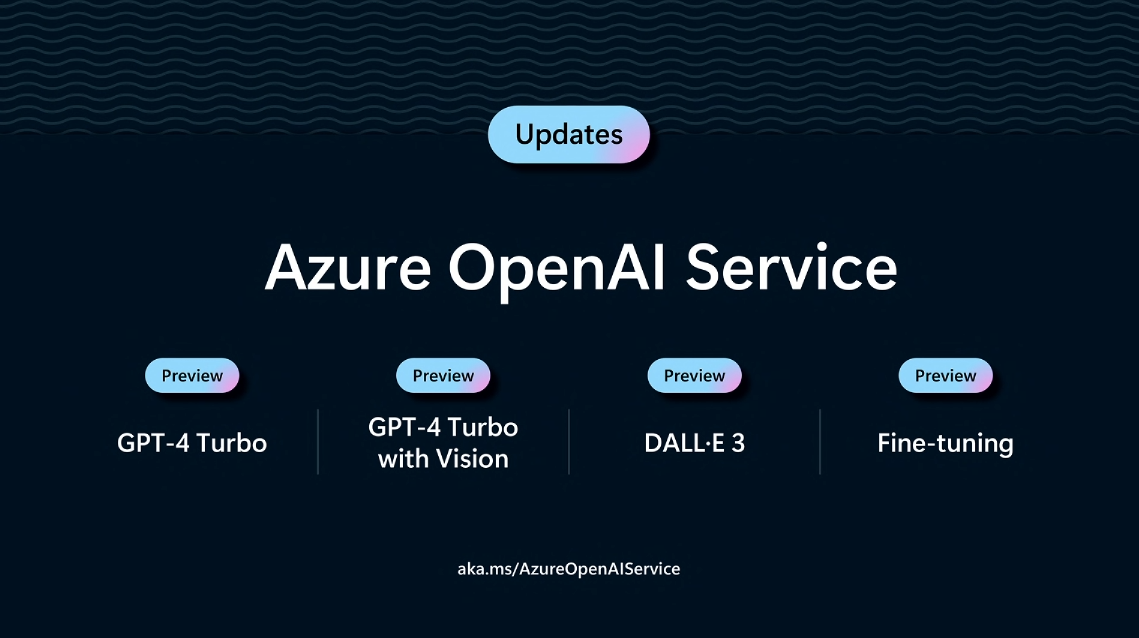 Model Catalog is a new capability in Azure AI Studio - enabling you to use other LLMs than OpenAI's own - such as Stable Diffusion and Llama2. You can read more here.
A few quick animations from Azure AI Studio, which is now in preview.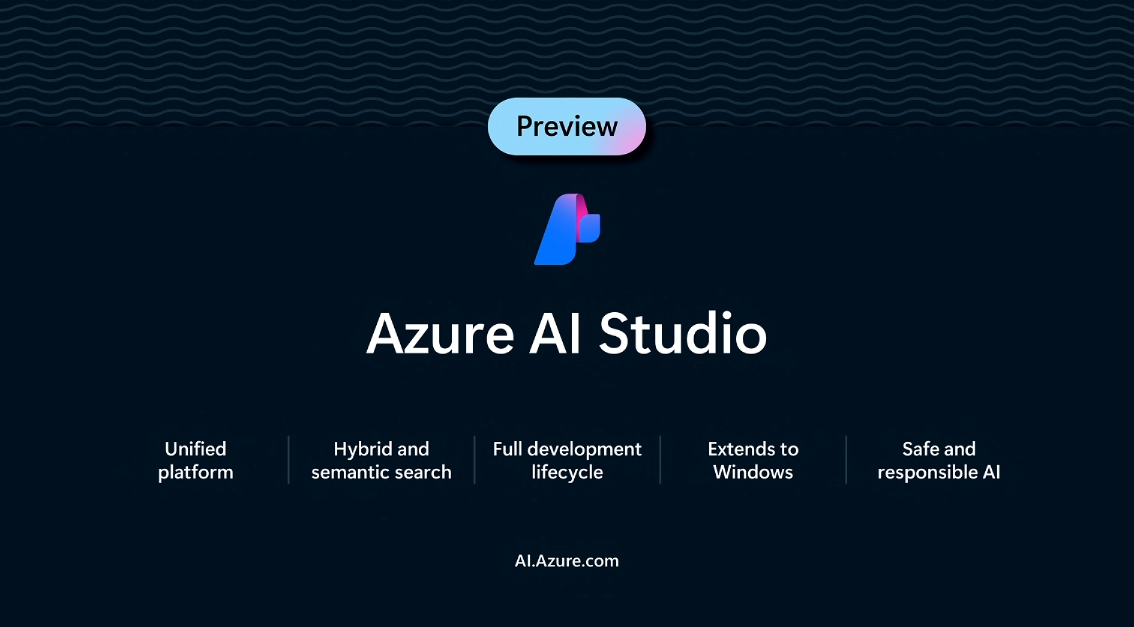 You can access the new Azure AI Studio at https://aka.ms/azureaistudio
NVIDIA AI Foundry Service is available on Azure. See the announcement here. NVIDIA Big Boss Jensen Huang on stage.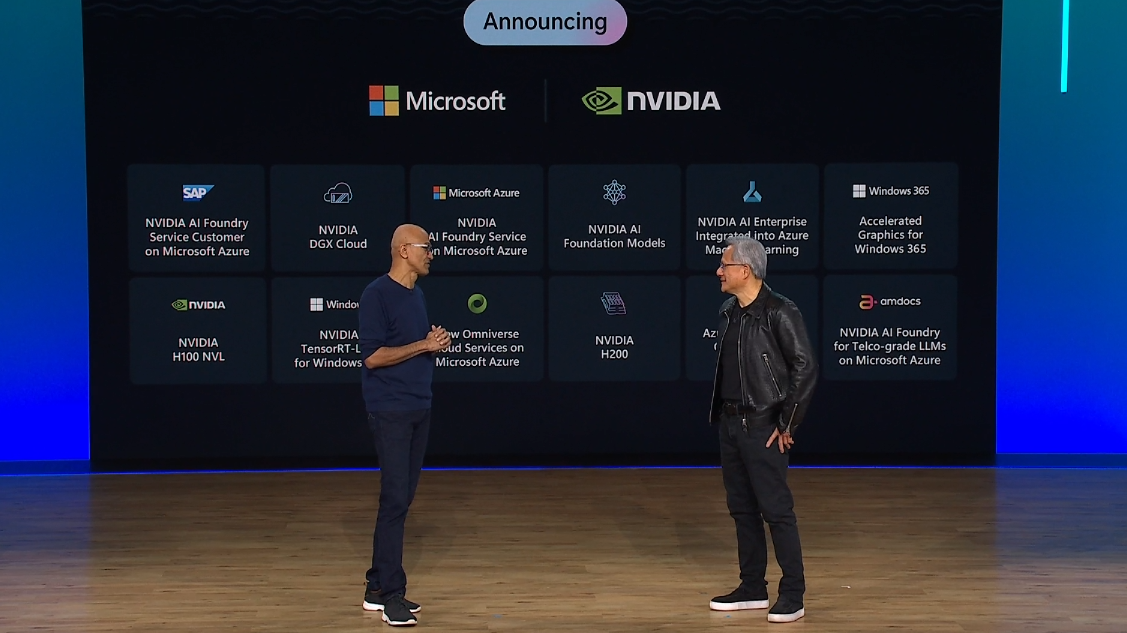 NVIDIA Omniverse Cloud is available for Azure. You can purchase it here. Sadly, the list price starts from $960,000/year so I'll pass on it until a Black Friday discount is available.
Microsoft Fabric is GA now also.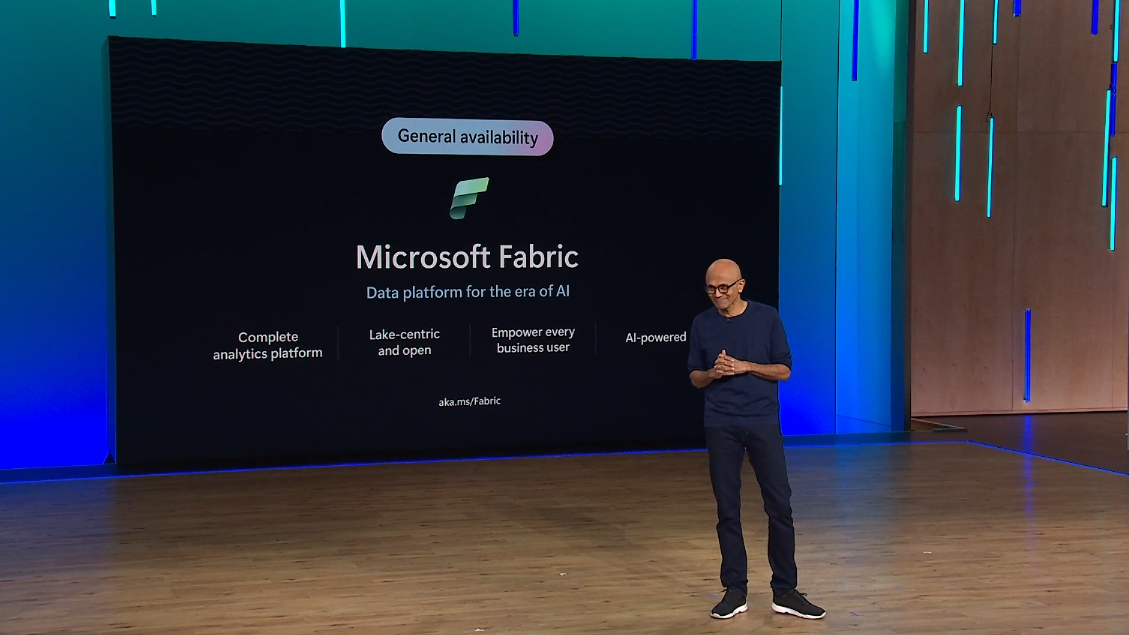 Azure Cognitive Search is now Azure AI Search, and it has vector search added.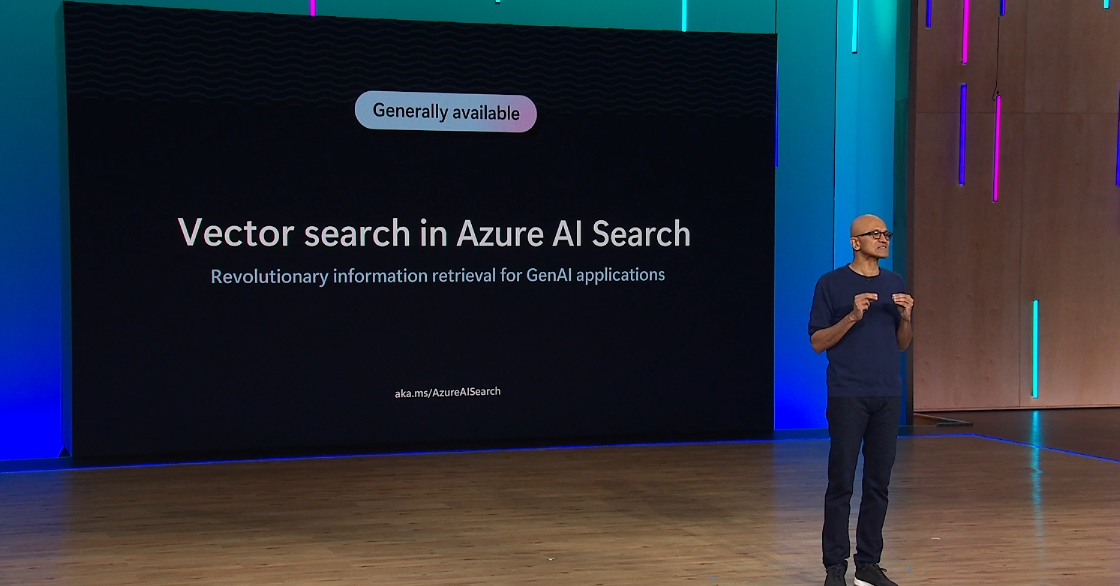 Teams has 320 million users now. Impressive!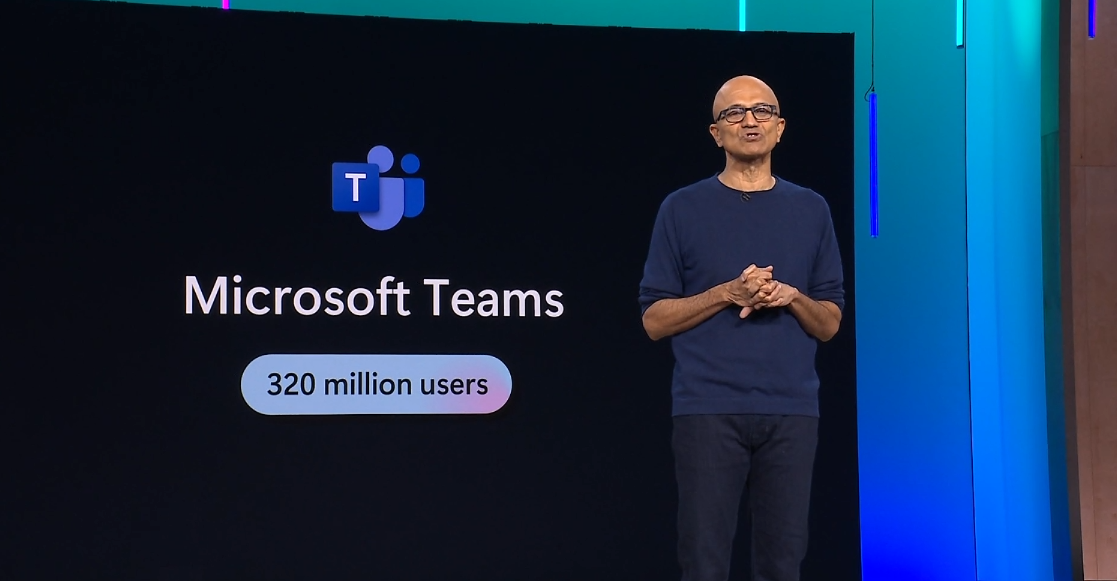 Mesh on Microsoft Teams will be generally available in January.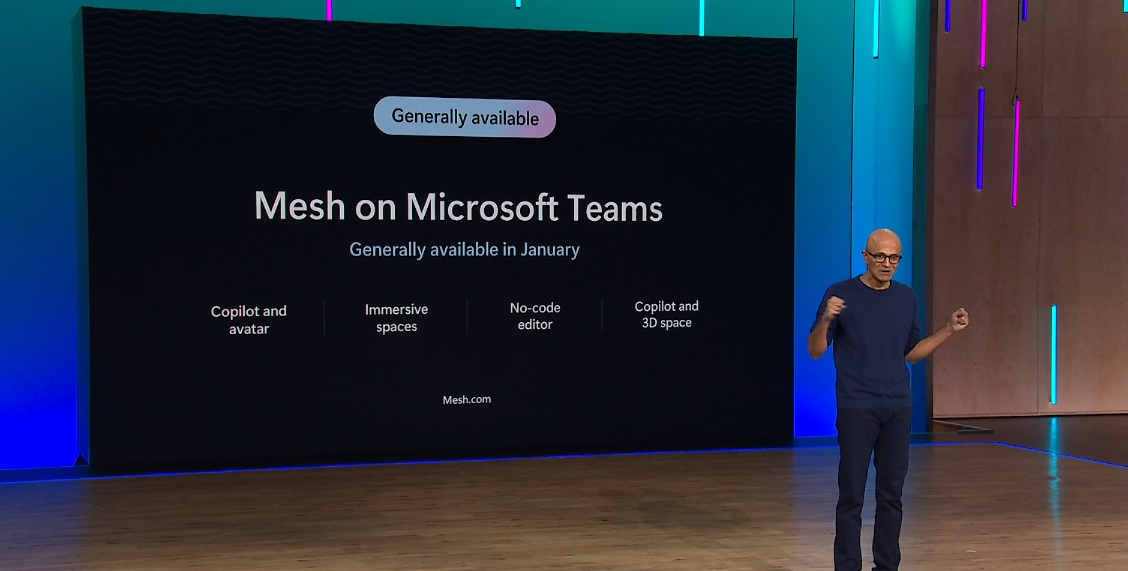 Bing Chat is renamed to Copilot. Bing Chat Enterprise is now also.. Copilot. Read more here.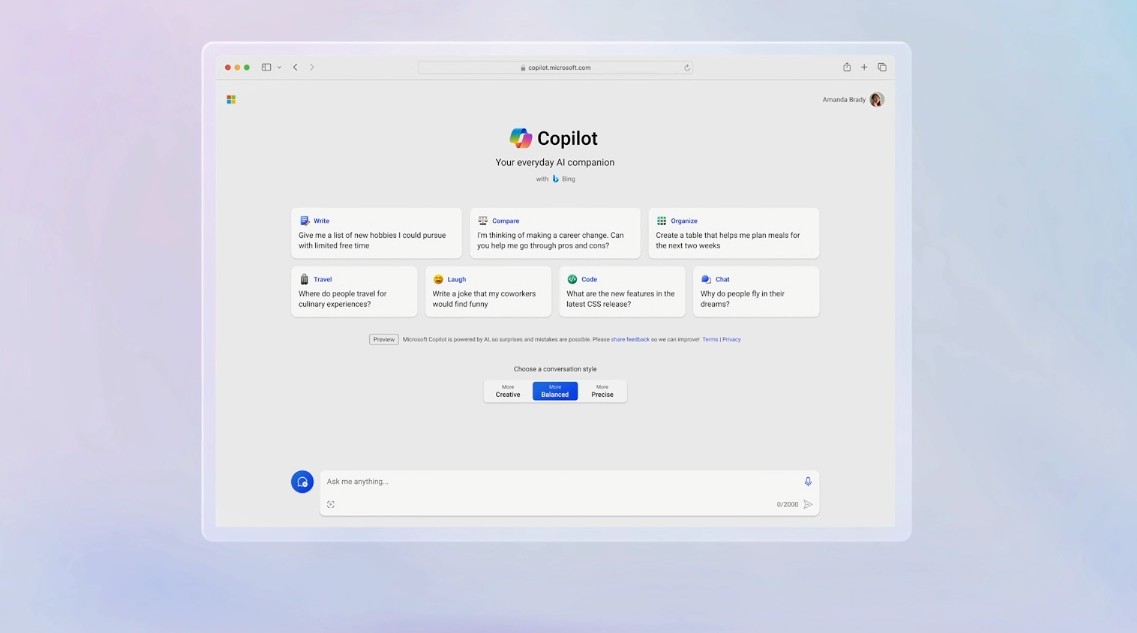 Copilot Studio announced, see here for details. I logged in, and it seems it's the old Power Virtual Agents portal, rebranded - at least for now.
Next, AI and Quantum. Tough topic. Azure Quantum Elements announced.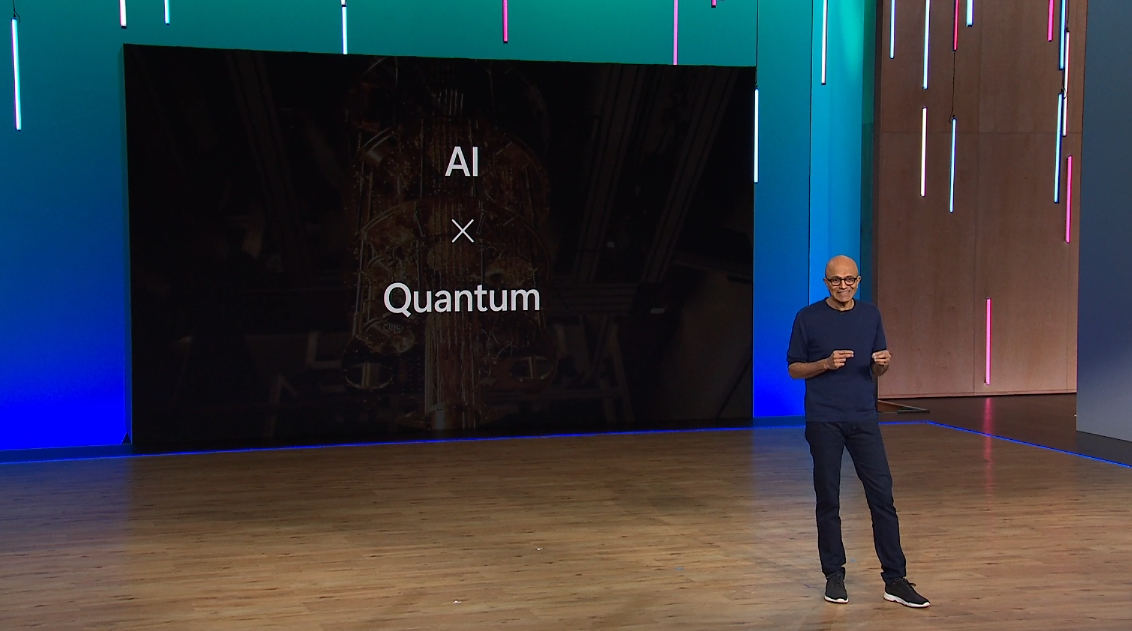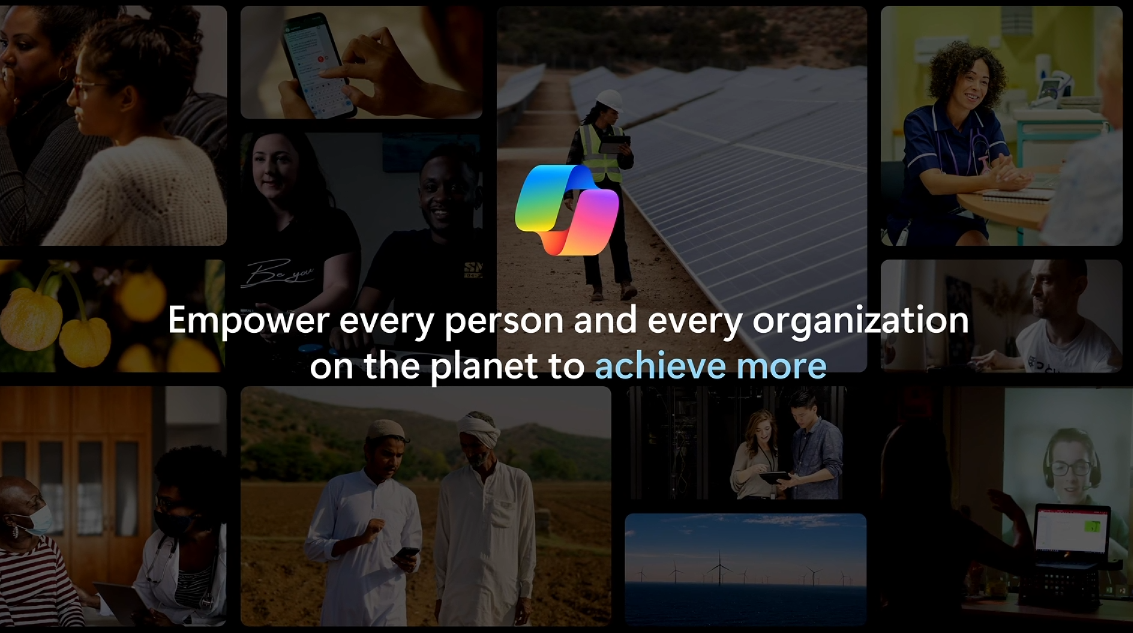 And that's a wrap for the initial keynote!
Next up is the Copilot focused keynote.
Becoming an AI-Powered Organization with Microsoft Copilot
No break needed, Rajesh Jha up next!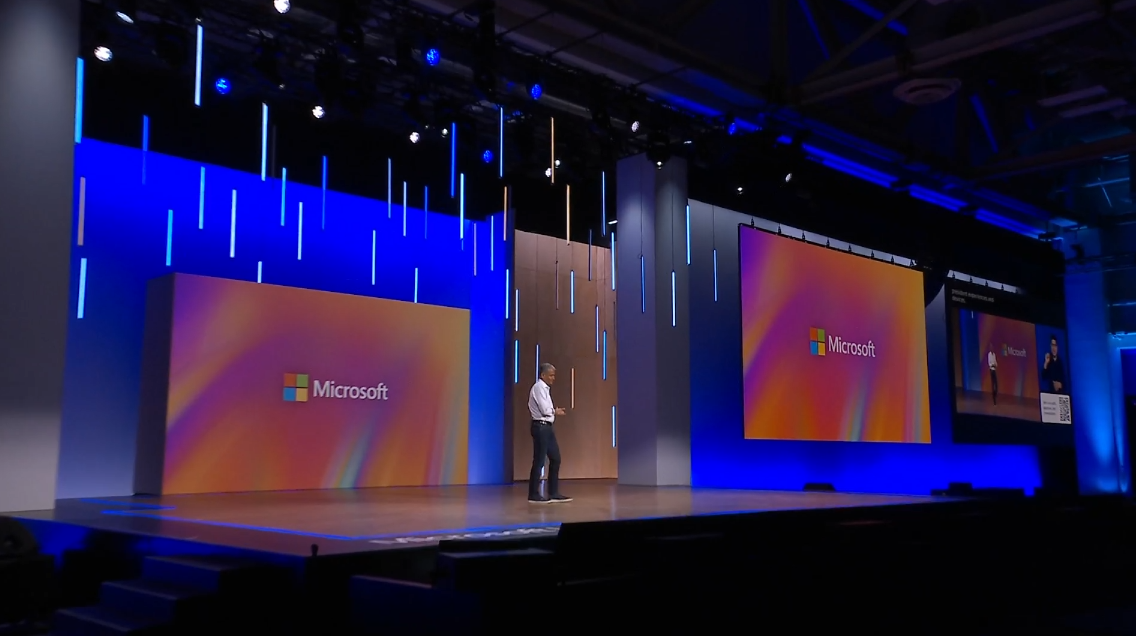 This will be a session focusing fiercely on Copilot capabilities.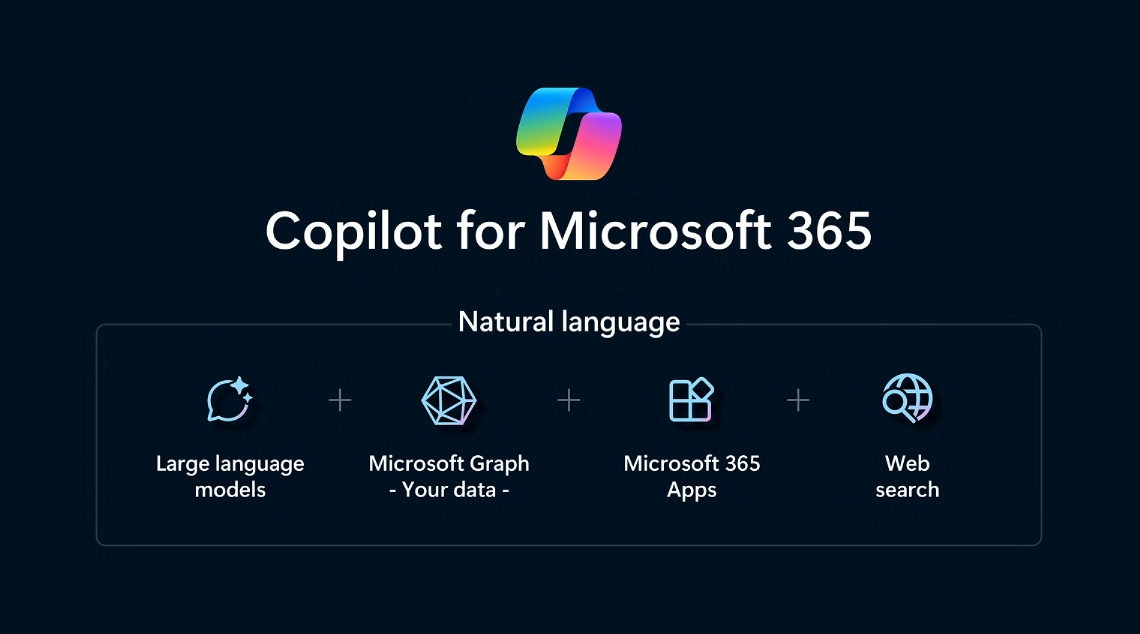 It's very light on actual details, and more of an introductory segway into what a Copilot is.
Windows 365 GPU support is being announced. See details here.
Core apps include SharePoint Premium, Copilot Studio and Loop. SharePoint Premium and Copilot Studio are new announcements, Loop is now generally available.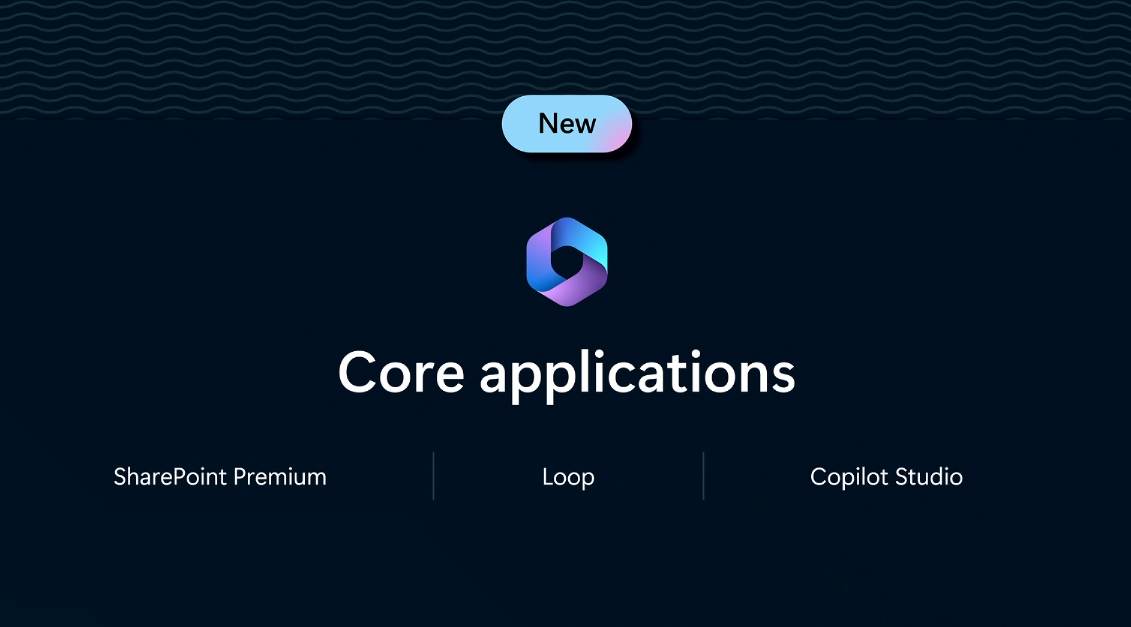 Teams Premium has over 10,000 paid customers. This session isn't really thriving in terms of announcements, it's more of a grounding session on what's available and what has happened lately.
Next, Jared Spataro to talk about Copilot.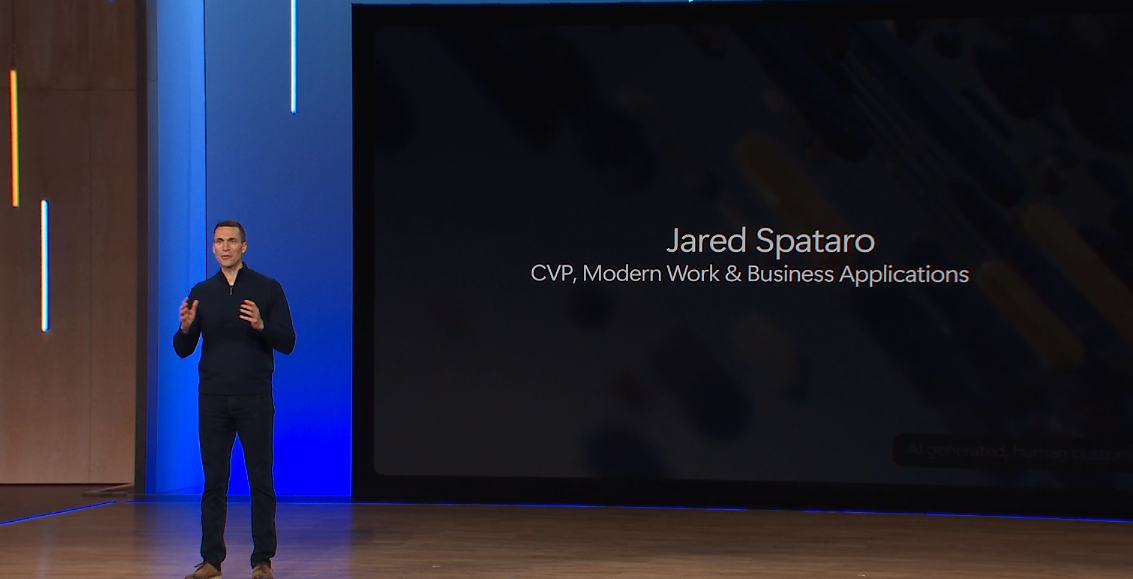 Microsoft needs to also bring tangible benefits on using Copilot, so we're getting some numbers. No sources, so I'm a bit hesitant to accept these at face value.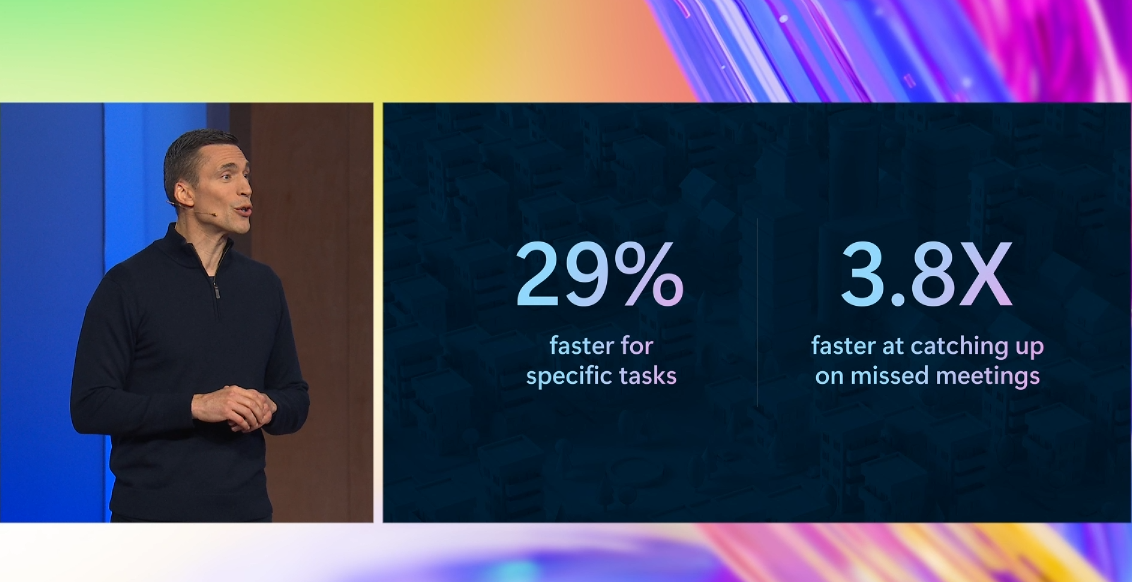 A brief introduction to Copilot in general next.
Next, a lengthy demo on Copilot usage from an end user perspective.
Copilot Lab announced - a sort of a workbench for prompting and usage of Copilot.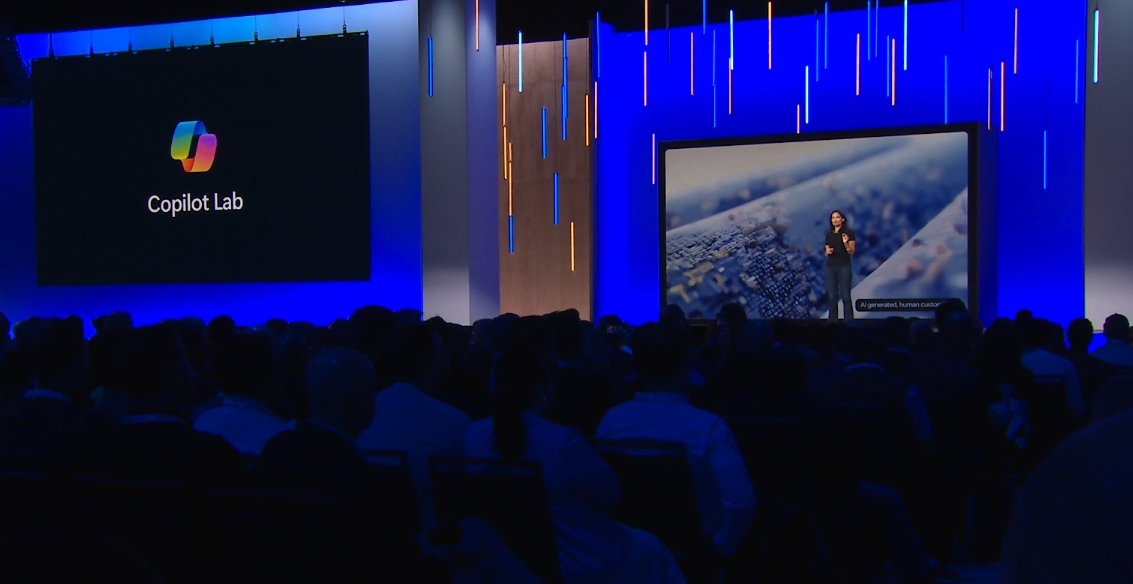 A lengthy walkthrough of Copilot Studio next. If you've ever built a PVA, then you know how it works.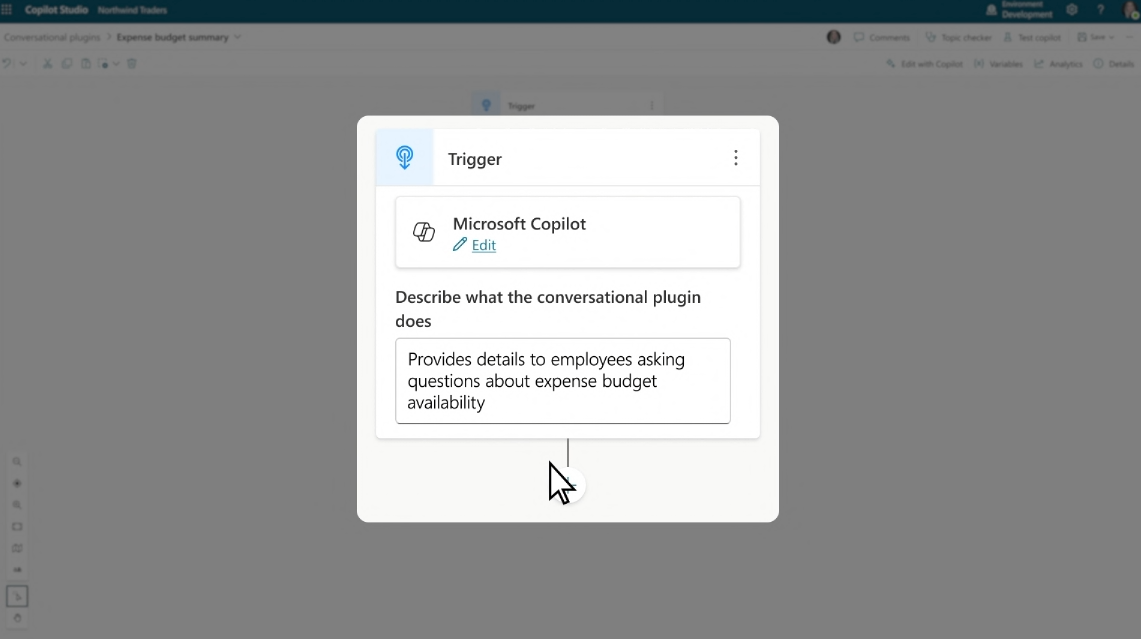 Copilot for Service announced.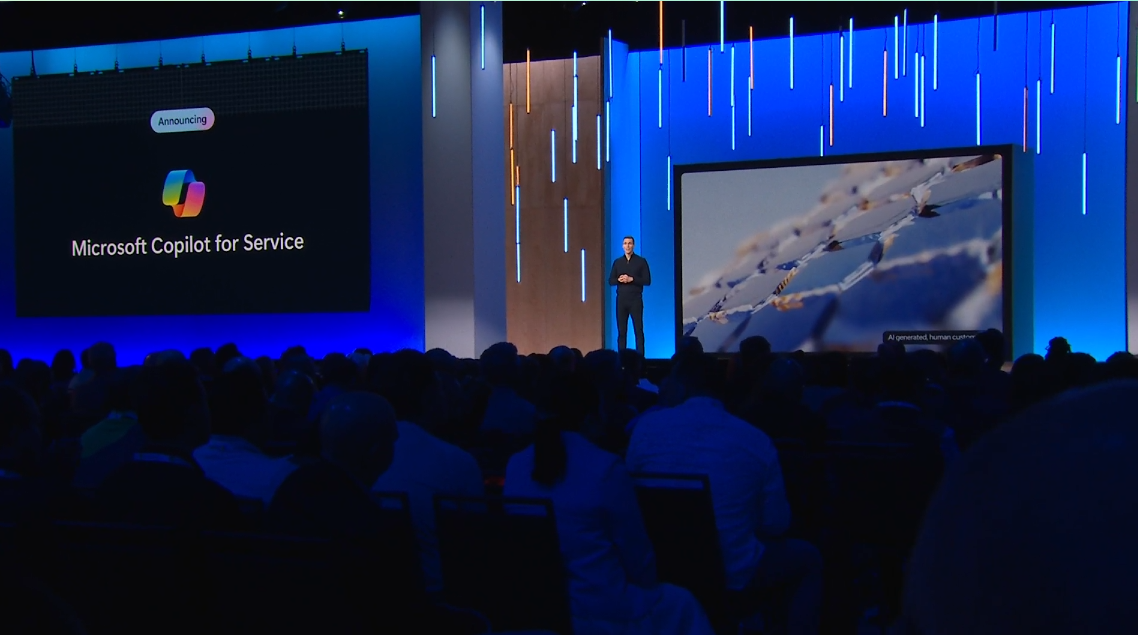 Next, Microsoft Viva. Announcing Microsoft Copilot Dashboard, powered by Viva. You can access the dashboard here.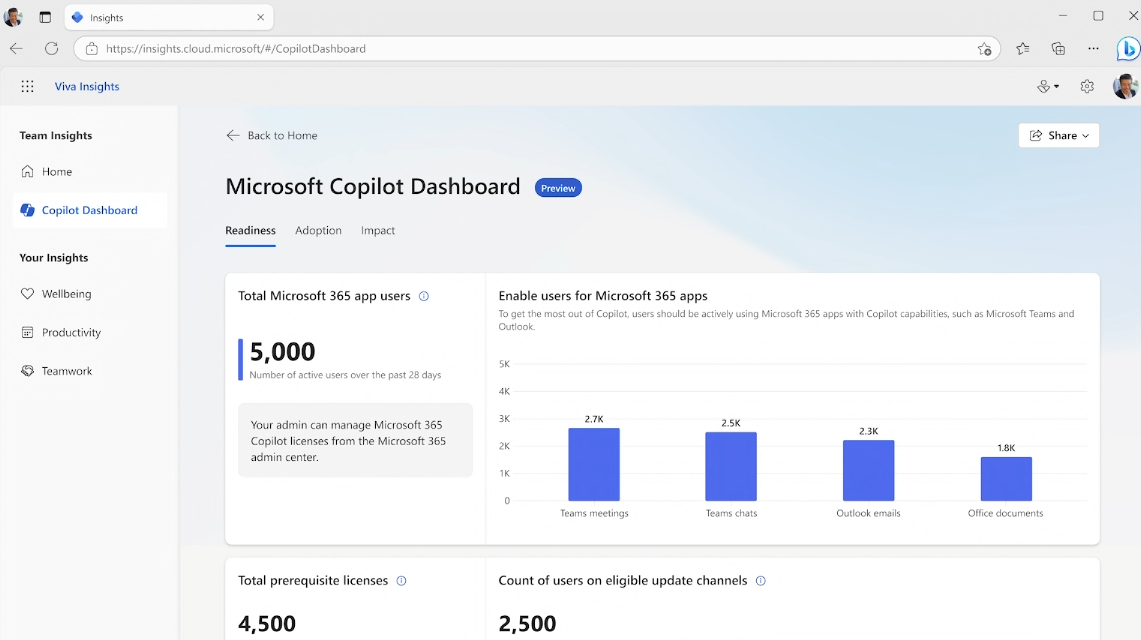 And that's a wrap for the two keynotes of the opening of Microsoft Ignite 2023! Enjoy the rest of the conference :)
Announcements
I've captured the following announcements from Ignite keynotes and around the web: