Imagine this: You're attending a work meeting on Teams and at the end of the day, the much-dreaded question invariably arises – 'can someone summarize the meeting points and share the material via email?'
This poses a number of questions including which tool among the many in Microsoft 365 productivity tools, should be used. With the collaborative tool Microsoft Loop, not only is one exempt from having to make a decision on which note-taking tool to pick for your particular needs, but the entire collaborative experience becomes much easier.
In our recent webinar, Ragnar Heil, Loop enthusiast, Microsoft MVP, and Global Director of Partner & Alliances at Rencore, and Christoph Twiehaus, Microsoft MVP and Managing Director at Skillkom GmbH, discussed the fundamentals of Microsoft Loop and ways to seamlessly adopt the tool in your organization. In this article, we will delve into the key takeaways from this session and understand how Microsoft Loop revolutionizes collaboration within teams.
You can watch the complete recording of the webinar here.
What is Microsoft Loop?
Today, we are able to collaborate in real time on Word document or Excel sheet or PowerPoint, but all of these tasks are always often tied to a specific app. We must make up our minds – do we use OneNote or Sticky notes or Notion to take notes? While it is indeed collaboration, it is not really real-time collaboration.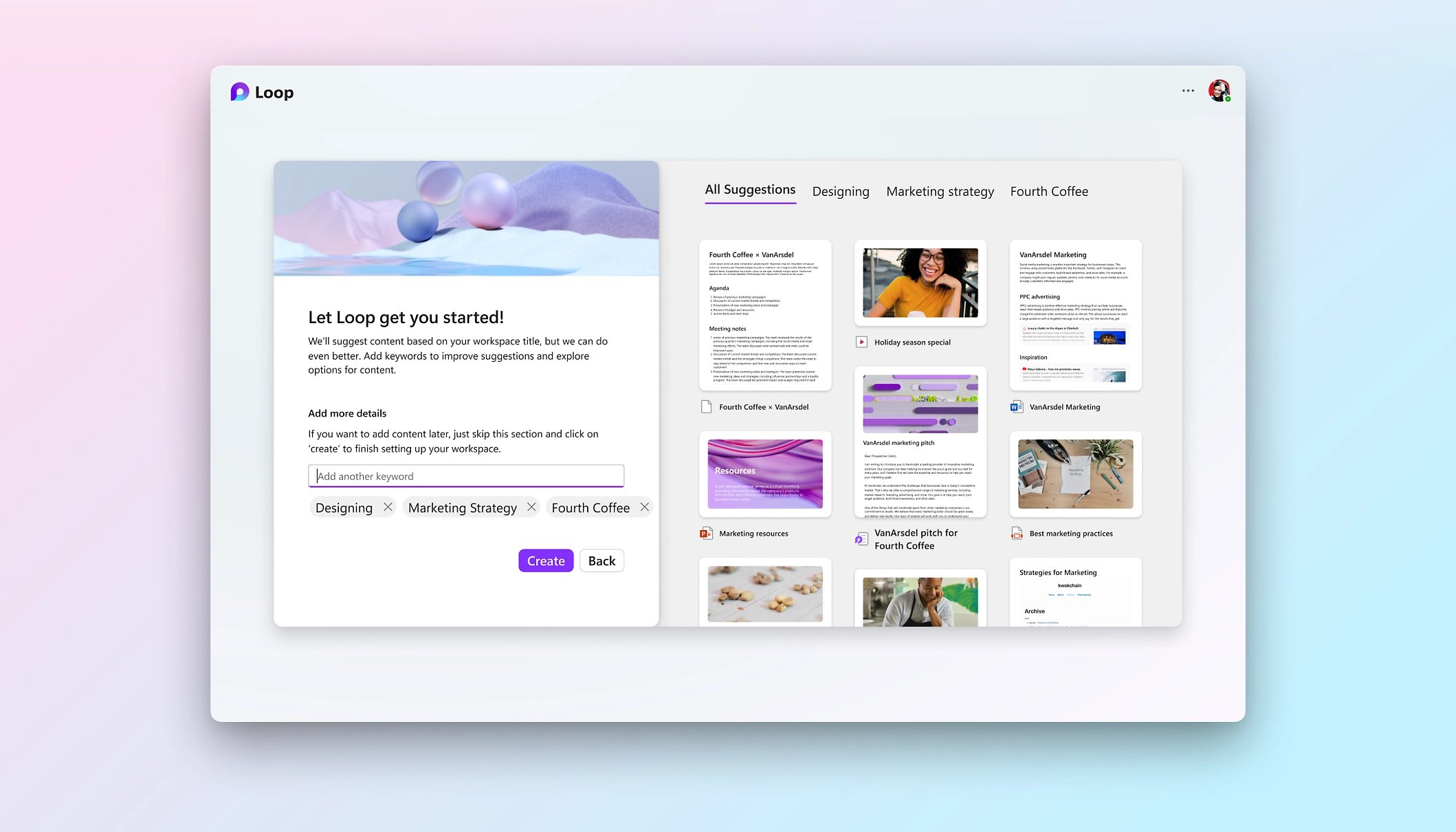 Seen as a major leap towards enabling organizations to embrace the modern work movement, Microsoft Loop is ''a transformative co-creation experience that brings together teams, content and tasks across your tools and devices.''
Microsoft Loop is the idea of combining a powerful and flexible workspace (canvas) with components that can move freely in the M365 context and stay in sync across different Microsoft 365 apps. The overall goal of the tool is to allow users to seamlessly work across documents, conversations, and tasks , which enables real-time collaboration.


Elements of Loop
Microsoft Loop essentially has three elements, mainly, Loop Components, Loop Pages and Loop Workspaces.
1. Loop Components sit in Word Online, Teamschat, Outlook, and in the Loop app. They stay in sync across all the places they are shared, enabling smooth collaboration across chats, emails, meetings or documents. Loop components consists of bulleted lists, checklists, numbered lists, paragraphs, tables, Q&A, Agendas, polls, progress tracker and voting tables.
2. Loop Pages are flexible canvases that sit in the Loop app where you can bring together people and all your components, links, tasks, and data. They can be shared across M365 apps in the form of a link or as an embedded Loop component.
3. Loop Workspaces sit in the Loop app and are shared spaces that let other members of your team or project access everything that's important to that particular project.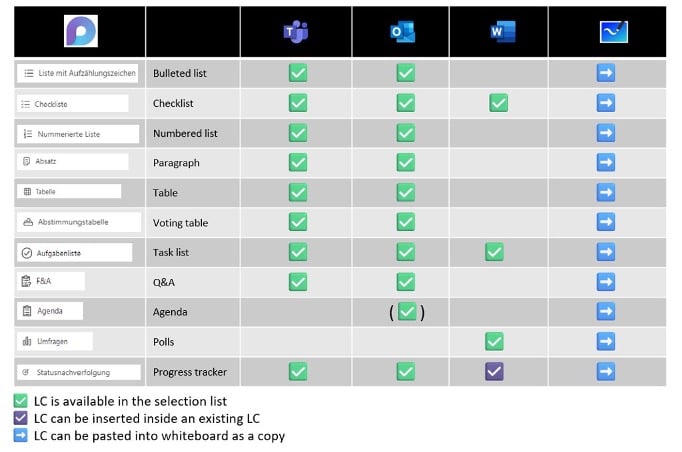 Microsoft Loop permissions
Loop components including collaborative meeting notes are saved in the creator's OneDrive. Loop components are saved in their canvas as a file extension .loop or .fluid
Permissions can be assigned, extended, adjusted or withdrawn via the usual sharing options in OneDrive. It is important to note that Loop components can only be shared within the tenant, and that no external collaboration is made possible. Existing loop components can also be shared from within OneDrive on a read-only basis.
When it comes to Loop Workspace or Pages, they are stored in a kind of self-encapsulated location on SharePoint. Any kind of sharing can only be done from within the Loop app.
If a Loop Page is copied as a component and pasted into one of the Loop-enabled M365 apps, the storage location continues to be on SharePoint.
Similar to Components, Loop Pages and Workspaces can only be shared within the tenant and no external collaboration is possible.
Data Storage
Microsoft Loop is stored and works within the region you have chosen for running your services within M365. For example, if you have chosen Switzerland or EU as your location, then Loop is stored in that data center.
The Loop Components are stored in the OneDrive of the person who starts the loop components. So if it is shared within Teams, it is stored within Microsoft Teams chat files in the OneDrive of that person. When the Loop components are started within Outlook, for instance, it is saved in the folder attachments, whereas when Word Online is used to kickoff Loop components, it is stored in a newly created folder called OneDrive/Word Loop Files.

In Whiteboard, we are not able to start a new Loop component but are able to copy an existing Loop component into a whiteboard and therefore there are no storage locations here.
When we come to the Loop app, all content created in Loop app, Pages and Workspaces are stored in a new kind of a SharePoint content storage called Syntex repository services.
Loop vs Notion, OneNote, Planner
The intention of Microsoft Loop is not to replace tools such as OneNote, Planner or Notion. With Loop's integration with these tools, users can make the best of all worlds to effectively collaborate. In the days to come, it will be possible to copy a Planner link and drop it into one of the Loop Pages, thereby rendering the Planner link as one of the Loop components. Within Loop, it is possible to refer to any of your existing Planner plans.
Loop Governance
As a cloud collaboration governance tool, Rencore Governance can help organizations prepare to deploy, adopt, and govern Microsoft Loop. Rencore Governance provides visibility into your Microsoft 365 environment and identifies potential issues, thereby ensuring smooth adoption. Not only can Rencore Governance provide insights into usage but can also identify potential risks and compliance issues. This can help organizations control access to sensitive information and ensure that Loop is being used in compliance with policies and regulations.
Start a free trial of Rencore Governance and see first-hand how the tool can help you navigate governance for Microsoft Loop.