At a time when Information Technology (IT) and digitization have become the driving forces for organizations worldwide to better collaborate and get business done, the topic of sustainability, reducing the IT carbon footprint, and adopting greener IT solutions has a metaphorical seat at the table amongst many C-levels across the globe.
What is Green IT?
Sustainability and reducing carbon emissions finally struck a chord with institutions and organizations throughout the past decade with hope for affective environmental change, and with natural progression, follows the topic of sustainability in IT. Green IT or sustainable software is an emerging discipline fast gaining traction, which is at the intersection of various topics such as climate science, software design, electricity markets, hardware, and datacenter design. At the core of it all, green IT essentially encompasses solutions that are sustainable – in that they are energy efficient and emit the least amount of carbon as possible.
Green IT is of particular relevance and interest to various stakeholders including employees, board members, customers and investors. Even at an employee and department level, sustainability reporting includes their contributions to the organization's overall impact on the environment. From an organizational level, committing to and working towards sustainability helps to not only increase revenue and reduce operating costs, but also improve brand trust and reputation. While moving away from traditional data centers and migrating to cloud services improves efficiency, this also helps organizations make better computing decisions by considering the sustainability quotient.
One of the frontrunners of developing sustainable IT solutions is Microsoft. At the beginning of 2020, the company announced its commitment to powering their cloud data centers purely by renewable energy sources by 2025 and be carbon negative by 2030. This move reinforces Microsoft's commitment towards sustainability, and sets a precedent to their customers and partners to follow suite and make positive changes by working collectively towards a common goal.
Why is Microsoft investing in Green IT?
Microsoft is committed to reducing its environmental impact and doing its part to create a more sustainable future. The company invests heavily in making its cloud services greener. This helps the company save on operating costs and become more competitive by offering innovative and sustainable solutions to their customers.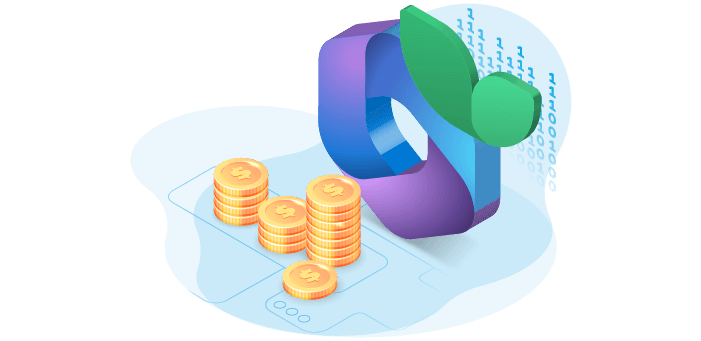 They did so by investing in energy efficiency projects such as upgrading its data centers with more efficient cooling technologies; transitioning to highly efficient, on-demand power delivery systems; and collaborating with utilities on clean energy initiatives. In addition, the company employs smarter IT management strategies such as optimizing software and operating system use, implementing green IT policies, and improving processes for disposal of e-waste.
Microsoft Sustainability Calculator
The Power BI application for Azure enterprise was launched as a runup to Microsoft's commitment to sustainable IT. It empowers those responsible for reporting on and driving sustainability within their organizations by providing new insights into carbon emissions data associated with Azure services. The application can also be used to see the estimated carbon savings from running those workloads in Azure versus on-premises data centers. This data is key for reporting existing emissions and is the first step in establishing a foundation to drive further decarbonization efforts.
In a Microsoft documentation about sustainability considerations in cloud governance strategy, Tobias Zimmergren, Senior Architecture Content Lead at Microsoft who has been recognized as a top 10 Azure influencer multiple times, identifies tracking workload consumption as key to establishing governance around sustainability and cloud efficiency.
"By setting thresholds for consumption, organizations can establish a baseline for typical consumption and identify instances where consumption is higher than expected,'' he explains, adding how this can serve as an early warning system for organizations, empowering them to identify, address and investigate issues before they escalate.
A step in the right direction
Rencore, a trusted Microsoft partner and leader in cloud collaboration governance, realizes that reducing computing power, data transfer, and multiple storage locations will be a starting point towards reducing their own and their customers' carbon footprint.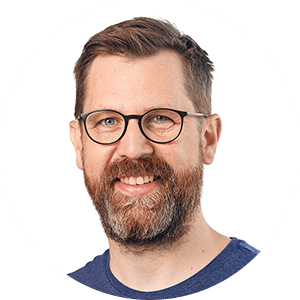 Matthias Einig, CEO and Co-Founder at Rencore explains:
Although organizations around the globe are getting started on their carbon negative journey, we already provide a tool assisting our customers in their quest to reduce their carbon footprint. One benefit of a central instance of insight across all cloud collaboration services is the ability to identify substantial amounts of duplicate and redundant data, high traffic due to data sharing, and excessive consumption of computing power. Reducing data storage, data traffic and computing consumption significantly lowers the intake of energy required to provide IT, thus moving closer to sustainable IT operations.
How Rencore Governance helps
Rencore's leading cloud collaboration tool Rencore Governance, which is built on Azure, simplifies, automates, and speeds up everyday governance, risk, and compliance challenges for organizations using M365 Technologies. By doing so, it also addresses some fundamental challenges that help towards a greener IT:
Shared data: Identify substantial amounts of shared data to help reduce unnecessary data transfer.
Redundant resources: Discover duplicates, remove redundant versions, reduce the energy required for IT storage and reduce the carbon footprint.
Compute hours: reduce Azure consumption by indirectly looking at storage, processes and traffic.

A Microsoft study on the benefits of cloud computing found that using the Microsoft Azure cloud platform can be up to 93 percent more energy efficient and up to 98 percent more carbon efficient compared to on-premises solutions. Several cloud solutions including Rencore Governance, are readily available on the Azure marketplace.
Conclusion
Building sustainable technology solutions driven by green software engineering has become more important than ever before and has rightly found takers in tech giants and smaller organizations alike.
Rencore Governance, among many other cloud collaboration use cases, allows you to easily identify redundant storage and unnecessary computing capacity and automates processes to reduce energy consumption of your Microsoft cloud.