We are delighted to announce the SOC 2 Type 1 accreditation for our multi-award-winning cloud governance tool Rencore Governance. Successfully completing the external audit serves as independent validation of how Rencore processes all customer data with enterprise-level security and integrity through our internal systems.
Since launching our cloud collaboration governance tool Rencore Governance in 2020, we have been committed to keeping our security and compliance posture at the highest standard. The SOC 2 accreditation is an internationally recognised standard for security and compliance best practices. After passing a thorough auditing process, Rencore is now SOC 2 Type 1 compliant further solidifying our position as the leading provider of secure cloud governance.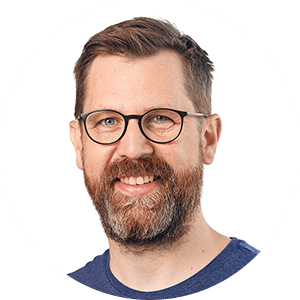 Matthias Einig, Microsoft MVP, Co-Founder and CEO at Rencore explains:
Receiving our exemplary SOC 2 Type 1 accreditation is a big win for Rencore, our customers, and potential customers going forward. It further proves to our customers that our tools are continuously meeting the highest security and compliance standards when handling their data. While there are many security standards out there, the SOC 2 accreditation is an internationally recognized standard. It puts us into a leading position ahead of most providers in the M365 governance space.
Rencore was audited by US-based auditing firm Schneider Downs and is monitored by Drata, the world's most advanced security and compliance automation platform. The report, which customers and future customers can request at any time, provides the details on how Rencore Governance measured up against the following criteria: security, availability, and confidentiality.
Rencore SOC 2 Type 1 criteria breakdown
Security: Rencore's system resources are protected against unauthorized access.
Availability: The accessibility of Rencore's system, products or services is stipulated by a contract or service level agreement (SLA).
Confidentiality: Encryption, network and application firewalls, together with rigorous access controls, are used to safeguard information being processed or stored.
How Rencore Governance processes data
Rencore Governance uses Microsoft Graph by discovering REST APIs and client libraries to access data on Microsoft's cloud services such as Microsoft 365, Teams, SharePoint, OneDrive, Azure Exchange, Yammer, and Power Platform. All Rencore Governance instances run in separate Azure containers. Processing data from a customer tenant happens from inside Azure Container Instances (ACI). Every ACI is isolated in the network and is uniquely deployed for each customer.
Over to you
If you want to experience the industry standard in secure cloud collaboration governance, you can try out Rencore Governance for 30 days. It's completely free!