Rencore celebrates its 10-year birthday next year, and it all began here with SharePoint. To kick off the countdown, we will give you the 8 SharePoint best practices, and common questions as a way of reminiscing fondly but also looking forward as the cloud collaboration market continues its steep trajectory.
What is SharePoint
For many organizations, SharePoint was and still is the go-to enterprise collaboration platform to work together on documents, spreadsheets, presentations, and more. Whether on-premises or working on the cloud, the following SharePoint best practices remain the same:
SharePoint site and site collection setup
If you're looking for a simple solution to collaborate with colleagues, consider setting up a team site. A team site is a collection of pages that allow multiple people to work on one project. This makes it easier to keep track of changes made by different members of the team.
As your collaboration continues to grow, you will need to expand your SharePoint site. At this point, you may consider setting up a site collection. This will allow you to create multiple sites within one location. You can also add people to groups so they can access certain areas of the site.
Create a document library
Once you've got a site, you should create a document library. A document library is where you store all your company's documents. You can name the library whatever you like, but make sure it has a descriptive name.
SharePoint vs. OneDrive
Now we step solely into the cloud, where Microsoft offers two different cloud storage options for its users: SharePoint Online and OneDrive. Both offer similar features, but there are differences between the two that will affect how you use them.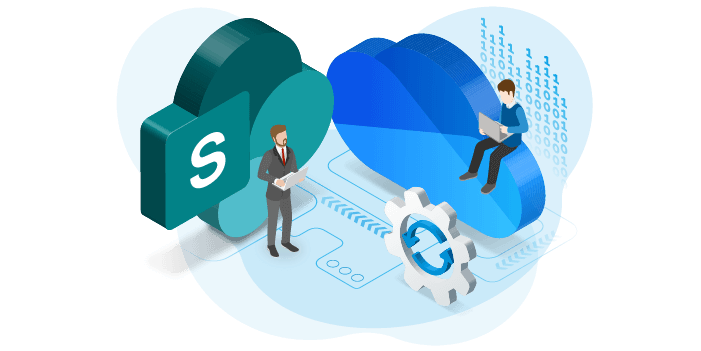 OneDrive is designed specifically for personal use. This means that you can store any type of file in the cloud, whether it's an image, a spreadsheet, or a presentation. You can also edit these files without having to wait for them to download first.
Sharepoint permissions and external sharing
If you need to share files with other people, then SharePoint is the better choice compared to OneDrive. It allows you to set permissions so that only certain people can access certain parts of the site. You can also use SharePoint to collaborate on projects with others.
Business collaboration doesn't only happen inside your organization, it also happens externally. To select your permissions, you need to click "Permission Settings" under the "Users" tab. This will open a new window where you can set who has access to what.
Managing SharePoint through SharePoint Admin Center
Managing and configuring SharePoint can be difficult. You need to control permissions, external sharing, as well as document sensitive information and a whole lot more. That's where the SharePoint Admin Center comes in. You can use the SharePoint Admin Center to configure user profiles, manage permissions, external sharing and sensitivity labels. The SharePoint admin center will help you keep track of who has access to what within and outside your organization.
SharePoint vs Teams
Now we are firmly in the cloud collaboration era. We have access to multiple services that are synonymous with how we collaborate. Under Microsoft 365 we have Teams, SharePoint, OneDrive Exchange Yammer, as well as integrations with Power Platform.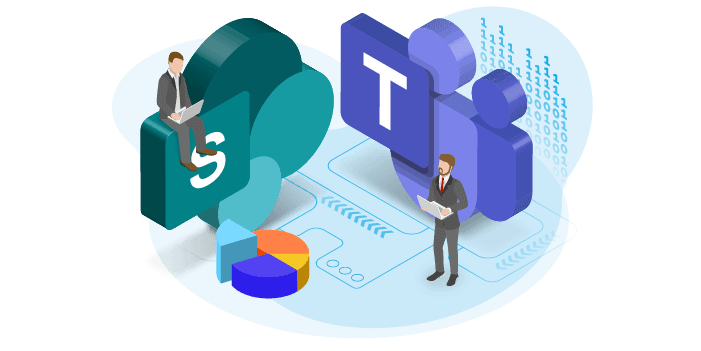 Microsoft Teams is the one collaboration tool that allows users to communicate in real time and acts as the central hub for collaboration. Communication and content collaboration across both Microsoft Teams and SharePoint means that teams, groups, and sites are generated automatically.
SharePoint Governance
IT departments are responsible for how data and information is accessed, moved, and used to keep business continuity. Therefore, SharePoint is a huge focus of any information and data governance protocols and wider GRC initiatives. Furthermore, the wider tools used to help store and distribute documents, data, and information such as OneDrive, Teams, Exchange, Azure AD, and Power Platform must also be controlled via their admin centers'. This siloed data is hard to extract manually.
If you are looking for a guide to help with SharePoint and related Microsoft 365 governance, the SharePoint governance best practices whitepaper is a must-read. You learn best practices you can directly apply in order to enhance your SharePoint and M365 governance.