Recently Microsoft announced a new development model for SharePoint customizations. Here is how our latest investments in SPCAF will help you ensure that your SharePoint Framework projects have the high quality your organization aims for.
SPCAF Reports for the SharePoint Framework
With the recent announcements from Microsoft about their SharePoint Framework, we have yet again been working hard to provide you with the quality tooling we stand behind.
We can now announce that running analysis on your SharePoint Framework project will yield a fresh SPCAF code quality report, which you can utilize to review issues, discuss solutions or use as a guidance for moving forward with your projects.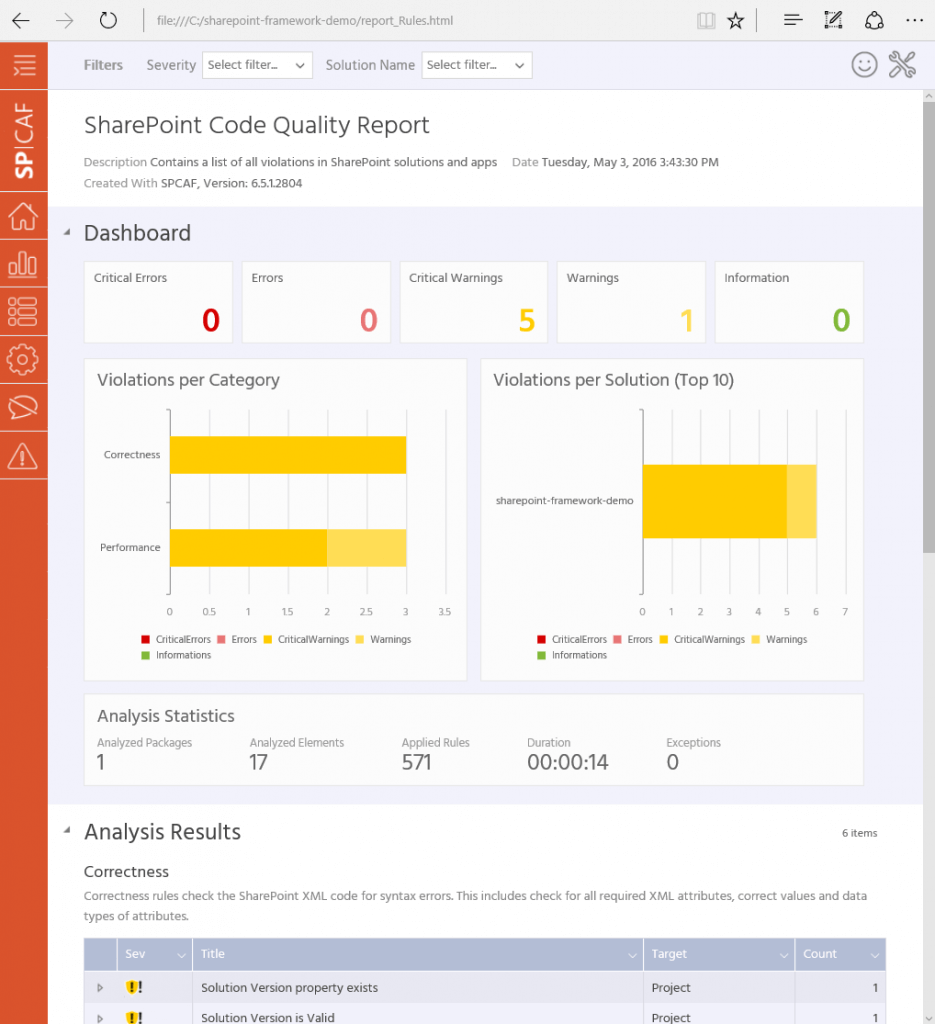 Consumed by any role in your organization
Since the reports can be created in any of the following formats, it is easy to share them in your organization with anyone:
html
docx
pdf
xml
csv
dgml
These reports can be used to compare quality results from various projects, along with comparing the results from one analysis to another on the same project.
Result comparison
One of my personal favorites is the results comparison feature. With this feature in SPCAF, you can easily compare the results from one analysis to the other.
The reason making this interesting is that you can easily track the progress, and see if the quality improves or gets worse in the project.
Overview of the compared results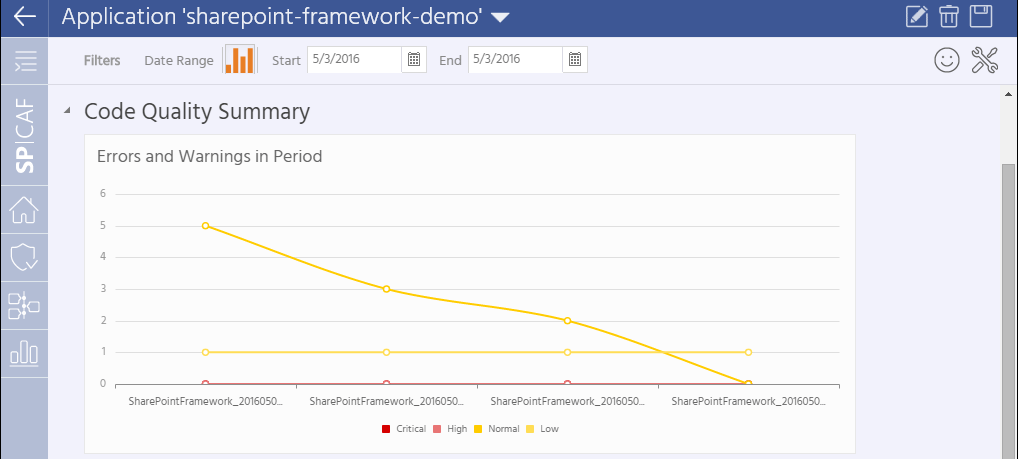 Details about changes in the compared results

Summary
Keep an eye out on spcaf.com for more announcements from us in the Rencore dev team to learn more about what you can do with the SharePoint Framework.
Merken