Platform migrations are complex. They are multifaceted and require impeccable planning to make sure all parts come together in the right place at the right time. Repercussions are expensive, and that is before we get into user adoption and governing the new platform.
You can avoid the most common repercussions in the pre-migration planning stage. When SharePoint migrations struggle, it is mostly because of unrealistic planning of resources or nasty surprises during the actual migration. Thorough Pre-migration planning is crucial.
The good news is there is a lot of learning materials, content, and SharePoint migration tools that can make your migration project easier. When conducting your research on the right tools for the job, you must get a good picture of what works for you. Not all migrations or expertise are the same.
With that in mind, let's look at the SharePoint Migration Assessment Tool (SMAT) and the Rencore Migration Assessment Tool. Two SharePoint migration tools that can help you plan your migration.

SMAT
The SharePoint Migration Assessment Tool (SMAT) from Microsoft is a free SharePoint migration tool that pulls all the information from your SharePoint farm. Essentially a data dump, it provides you with the raw data needed to understand your SharePoint environment before migrating to the cloud.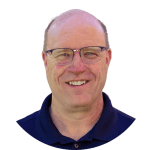 Pete Skelly, VP of Technology at ThreeWill – who are Rencore partners and migration experts – explains:
"One of the main tools we use in migration planning is SMAT. It's open source and is used to scan your farm. It digs down into SharePoint and produces multiple outputs, multiple files that can be used to do some deep analysis. It's very good."
A common theme with those using SMAT conclude the tool is great at pulling the data you need to analyze, but it does require a significant amount of post-inventory analysis to make sense of the data.
As a team or person working on migration planning, you will sift through the data and group what is important to discard, modernize, or lift to the new environment.
The amount of time required to do this could be weeks or months, depending on the size of your team and the SharePoint farm, before you get your migration roadmap.
The Rencore Migration Assessment Tool
The Rencore Migration Assessment Tool uses automation to extract raw data, catalog, and interpret functionality in a business-friendly way. Its UI and feature set creates the perfect migration planning tool with easy to digest dashboards, reports, and simple navigation. You get a complete migration roadmap within a day.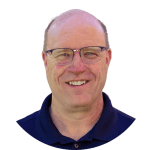 Pete Skelly explains:
"We can run the Rencore Migration Assessment Tool and show results visually and directly to the business owners. We can map and assess some of the real complexities: what needs to be rearchitected, how long the project takes, and what kind of business investment the business owner needs to make. In short, we save our clients valuable time and prevent ugly surprises."
The Rencore Migration Assessment Tool gives you analysis capabilities at the click of a button. Traditionally, it would take you weeks or months to conclude an in-depth farm analysis – taking into account you have the expertise to conduct a deep-dive analysis.
You also get information on how secure your application code is and best practices, as well as show the discovery of functional items like workflows and the impact they will have on the new environment. All this information is vital and can affect your platform owners and administrators further down the line.

Essentially, the Rencore Migration Assessment Tool consults on the data discovered, allowing you to plan and budget your migration as accurately as possible. It focuses on the functional elements of the SharePoint environment, not the content. However, these functional, complex parts cause migration roadblocks and most migration problems.
Start planning cloud governance
Your cloud-first approach needs a cloud-first strategy. Microsoft cloud governance must mirror the modern needs of the business user it seeks to govern. It needs to be dynamic, automatic, and scalable to handle both platform growth and allow collaboration to flow without friction. Rencore Governance is the solution you need to make all of this happen.
Rencore Governance is a unique governance tool catering to businesses and enterprises of all sizes, has simple setup-and-go functionality, addresses a breadth of Microsoft services, and has extensive automation capabilities. Click the button below to learn more about our one-stop Microsoft cloud governance solution.