Although Microsoft moved the extended support deadline for SharePoint Server 2010 forward to April 2021, SharePoint 2013 is on course for its November 4th, 2023 deadline. Some might say three years seems a while away. I'd argue, planning to migrate SharePoint 2013 must start now.
Whether you migrate SharePoint 2013 to SharePoint Online or the next server version, you will have to make decisions based on multiple factors – from business functionality to users, content, and applications. For all aspects of migration, planning is essential.
Change Management
Migrations are as much about people as they are about applications, content, or functionality. It is a mistake to underestimate how the move will affect employees. Migrating from SharePoint 2013 to a new environment may affect how teams manage tasks, be it the everyday functionality of their business tools or the ability to execute larger initiatives.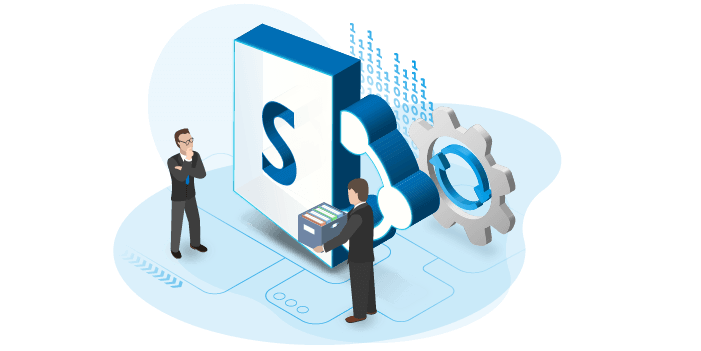 A wise place to start is to keep all migration stakeholders in the communication loop from day one. Also, keep in mind two key areas of change management, managing tasks, and preparing key users.
Content
Content is an area that many deem most crucial and prioritize the most in migration planning. In my opinion, this level of importance is misplaced because content can move without impacting the performance of the new environment. The same does not apply to applications and functional parts. Nevertheless, it is important to audit and map the content, what is relevant, what can be archived or discarded.
Applications and functional parts
Moving SharePoint solutions is where most migrations struggle. It takes a lot to understand their migration path. The cases are all too common, whereby planning for the migrating and modernizing of applications and functional parts goes by the wayside. Many believe the complexity, time, resources, and cost of moving applications and functional parts seem like project stumbling blocks.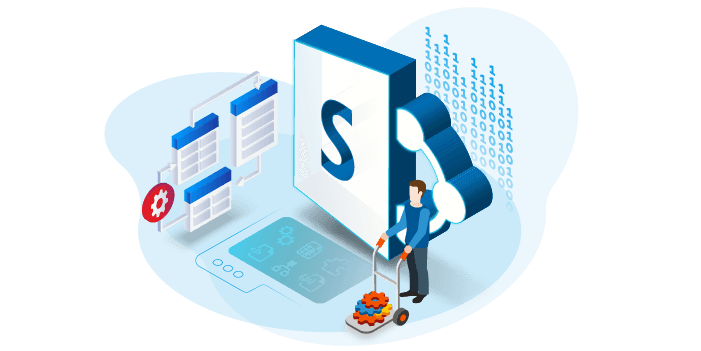 Often, poor planning leads to all solutions being lifted and shifted as organizations treat their SharePoint solutions like their content. What they were once hoping to avoid (time, resources, and cost factors) leads to an under-performant SharePoint environment, business solutions not working as intended, and a project that runs well over time and budget as the problems are rectified later down the road.
Therefore, discovering all SharePoint farm data is the first step. In the long run, it will save you a lot of time, money, and repercussions from happening. Using software such as the SharePoint Migration Assessment Tool (SMAT) will automatically provide you with the SharePoint farm data.
Traditionally, organizations then have a decision between 3 options once receiving that data:
Option 1
Dismiss all coded applications and only use out-of-the-box functionality (that will be available in the new environment) or 3rd party products that get you somewhere closer to your previous functionality.
Option 2
Reevaluate, add, or rebuild applications from scratch manually (and risk losing customization investment)
Option 3
Manually assess the number of different applications and functional parts for lift and shift opportunities versus what needs rearchitecting or simply deleting if not used. This process can typically take weeks or months, depending on the size of your SharePoint farm, the team, and their expertise in assessing the data.
Start planning cloud governance
Your cloud-first approach needs a cloud-first strategy. Microsoft cloud governance must mirror the modern needs of the business user it seeks to govern. It needs to be dynamic, automatic, and scalable to handle both platform growth and allow collaboration to flow without friction. Rencore Governance is the solution you need to make all of this happen.
Rencore Governance is a unique governance tool catering to businesses and enterprises of all sizes, has simple setup-and-go functionality, addresses a breadth of Microsoft services, and has extensive automation capabilities. Click the button below to learn more about our one-stop Microsoft cloud governance solution.