Thank you for your feedback on last week's webinar on optimizing cost in M365 (you can watch the recording here). We're excited to bring to you a webinar tackling another challenge that M365 admins and platform owners get confronted with: How to manage external access across Microsoft 365!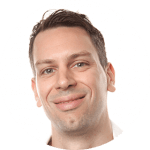 Collaboration happens past the confinement of your organization and restricting Microsoft 365 external access shackles productivity. In this webinar, you will learn how to keep collaboration both under control and unrestricted!
Sign-up for this webinar for free to…
Locate external and guest users and where they collaborate allows you to delete them from your tenant if no longer required
Learn how to constantly review external sharing and how to tidy up until collaboration once projects have ended
Allow external users to own resources such as Microsoft groups and SharePoint site collections hands control outside the organization
Identify these resources and assign ownership internally to bring back control without disrupting collaboration
Join us for this free webinar with Björn Erkens, Product Owner Rencore Governance, and learn how to manage external access safely without causing any disruption in collaboration.
Here's a list of exemplary professionals who have been guest speakers at Rencore: Bill Baer, Vesa Juvonen,  Jussi Roine, Spencer Harbar, Chris McNulty, Liam Cleary, Jeremy Thake, Paolo Pialorsi, Nicki Borell, Benjamin Niaulin and Mike Fitzmaurice as well as our very own experts Matthias Einig, Waldek Mastykarz, Hugh Wood and Erwin van Hunen. Feel free to re-watch all webinars here.