Coinciding with a demand for flexible working, Teams user adoption has skyrocketed. The platform is now the central hub for many to communicate and collaborate. Add to that users independently solving business problems outside of IT by creating low-code applications with Power Platform, and we fast have a new age in 2020 that may have arrived sooner than many thought. So, what is Project Oakdale, and the relationship with Teams?
What is Microsoft Project Oakdale
Microsoft Project Oakdale is a low-code data platform built on top of the Common Data Service for Microsoft Teams integration. It empowers business users to leverage relevant business data to meet their demands without having to leave Teams. At the time of writing, users can specifically use Project Oakdale to create and deploy intelligent chatbots and applications within Teams using Microsoft Power Virtual Agents and Power Apps.

Microsoft Project Oakdale governance
Within the release blog, Microsoft promotes that it's easy to share and administer custom solutions through Teams. In more detail, it states the following:
With an environment for each Team and no limit on the number of applications, Microsoft Project Oakdale enables a simplified sharing model for Teams owners and members, all with immediate access to the data.
When referring to security and governance processes, the following is mentioned.
Project Oakdale provides access and security roles granted automatically through teams membership, but customizable by Teams owners.
How can you effectively govern Project Oakdale
We know governance is a broad topic, and there is a lot to cover. In the release blog, there are no specifics other than access permissions, which can be customized by Team owners. The release blog does state that it uses tried and tested governance used with Project Oakdale Pro but offers no follow-up information on any features.
As we have seen with the rapid roll-out of Teams for organizations this year, there has also been a high demand for provisioning and governing user action as users quickly become accustomed to the new platform as user adoption takes off. I can see this being similar as users discover and adopt Project Oakdale in Teams.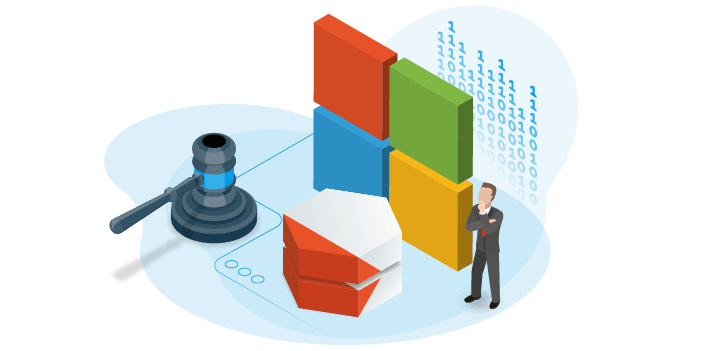 An aspect of governance often overlooked after successful adoption is cloud sprawl, which leads to uncontrolled platform growth as orphaned resources and unused sites become problematic. Therefore, administrators and platform owners often find it challenging to stay in control of their Microsoft 365 and Teams environments as they rapidly grow in this manner.
With Microsoft stating no limitation on the number of applications deployed using Project Oakdale, and who has access to data, this will be another area that increases cloud sprawl and become even harder to stay in control of those using Project Oakdale to its full potential.
Third-party solutions
One solution that tackles these pain points for administrators and platform owners is Rencore Governance. It scales Microsoft 365 and Teams governance by automatically discovering, monitoring, and automating the handling of arduous manual tasks, allowing you to stay in control of your Microsoft 365 and Teams environments.