All your cloud services insights in one central place
Discover all created Loop components
As adoption speed increases, you will see more and more Loop components getting created by your end-users. Discovering these Loop components enables you to both assess the adoption and take actions towards establishing governance policies around the use of Loop in your organization.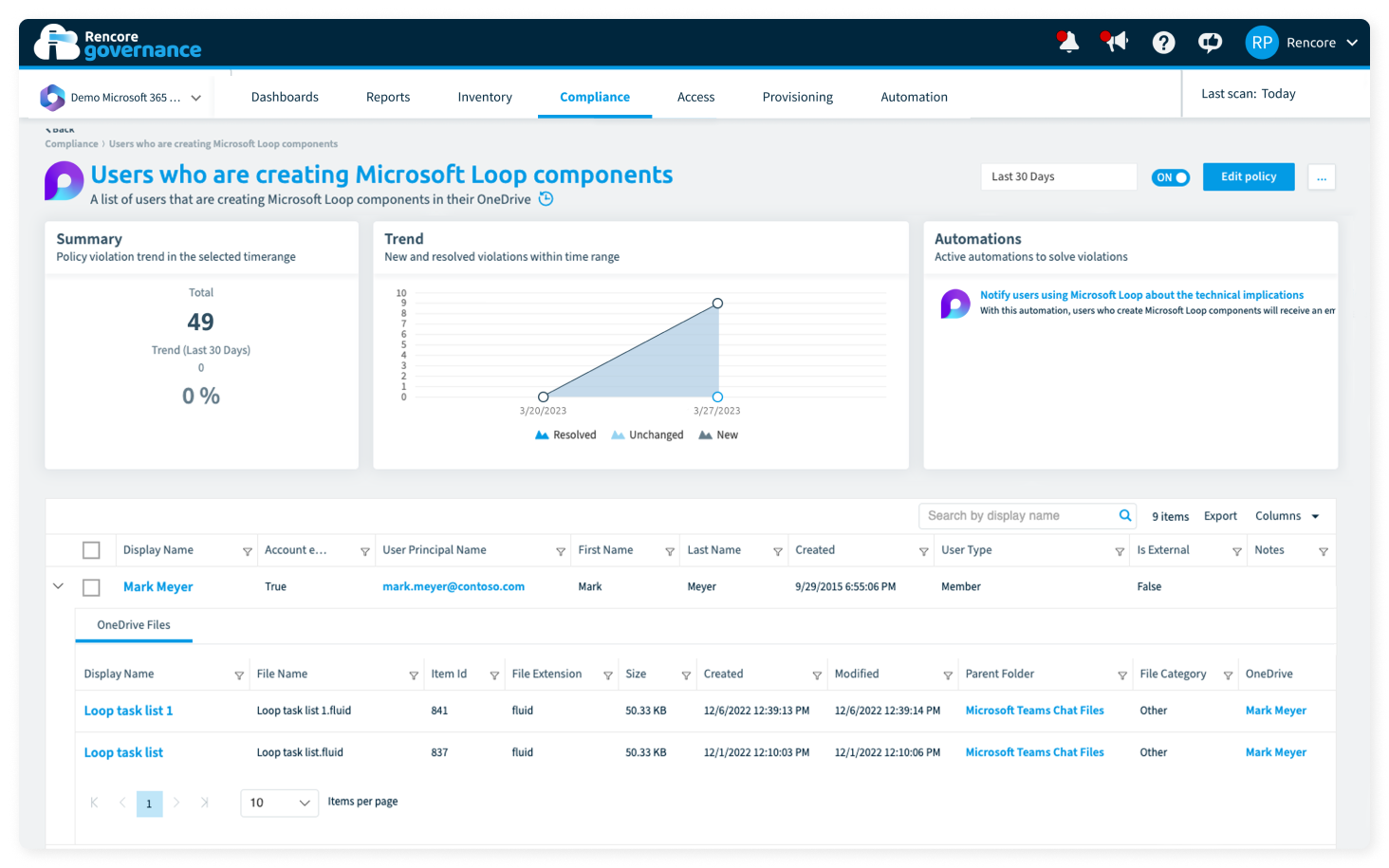 End-users can easily create Loop components that reside in their respective OneDrives. Rencore Governance enables you to drill down into your Loop inventory to understand adoption on a department and user level. Monitor and administrate your organization's usage of Loop.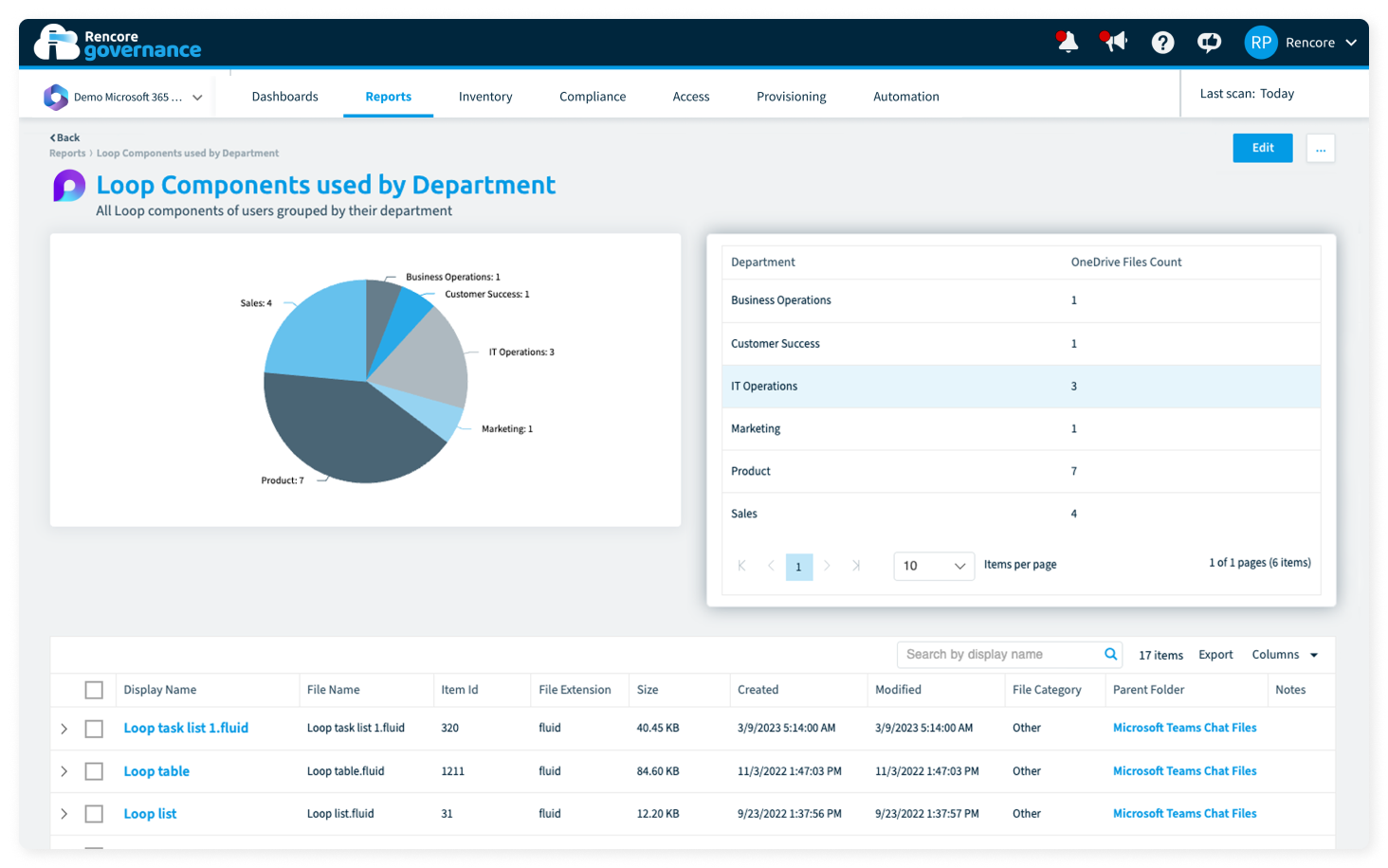 Maintain seamless, secure collaboration
As Loop usage grows, staying on top of who is using Loop components and where they reside is crucial to optimize both efficiency and security of collaboration in your organization. Define policies around Loop, monitor compliance, and automate actions when violations of your policies occur.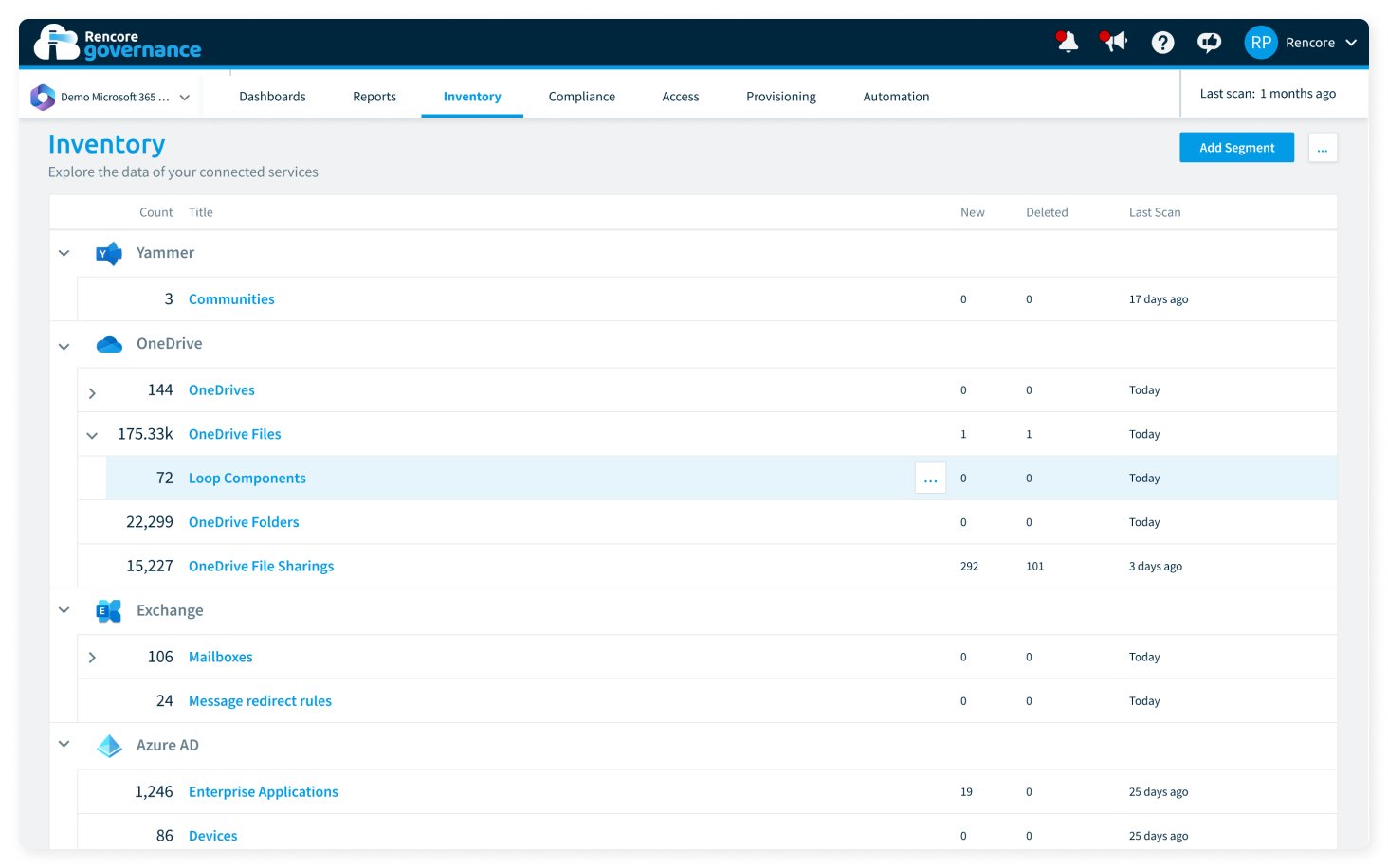 Software built in Germany
Rencore provides high-quality, award-winning software essential for Microsoft 365, Teams, SharePoint, OneDrive, Loop, Power Platform, Viva Engage, Exchange, Entra ID and more.
Full SOC 2 Type 2 Accreditation
Rencore tools and services are fully SOC 2 Type 2 accredited and GDPR compliant. Find out more in our full security overview.