All your cloud services insights in one central place
Clean up inactive channels
Over time you will have more and more channels that are no longer used or no longer have an owner who can manage the channel. Discovering and deleting or changing these channels accordingly makes your Teams environment clearer and tidier.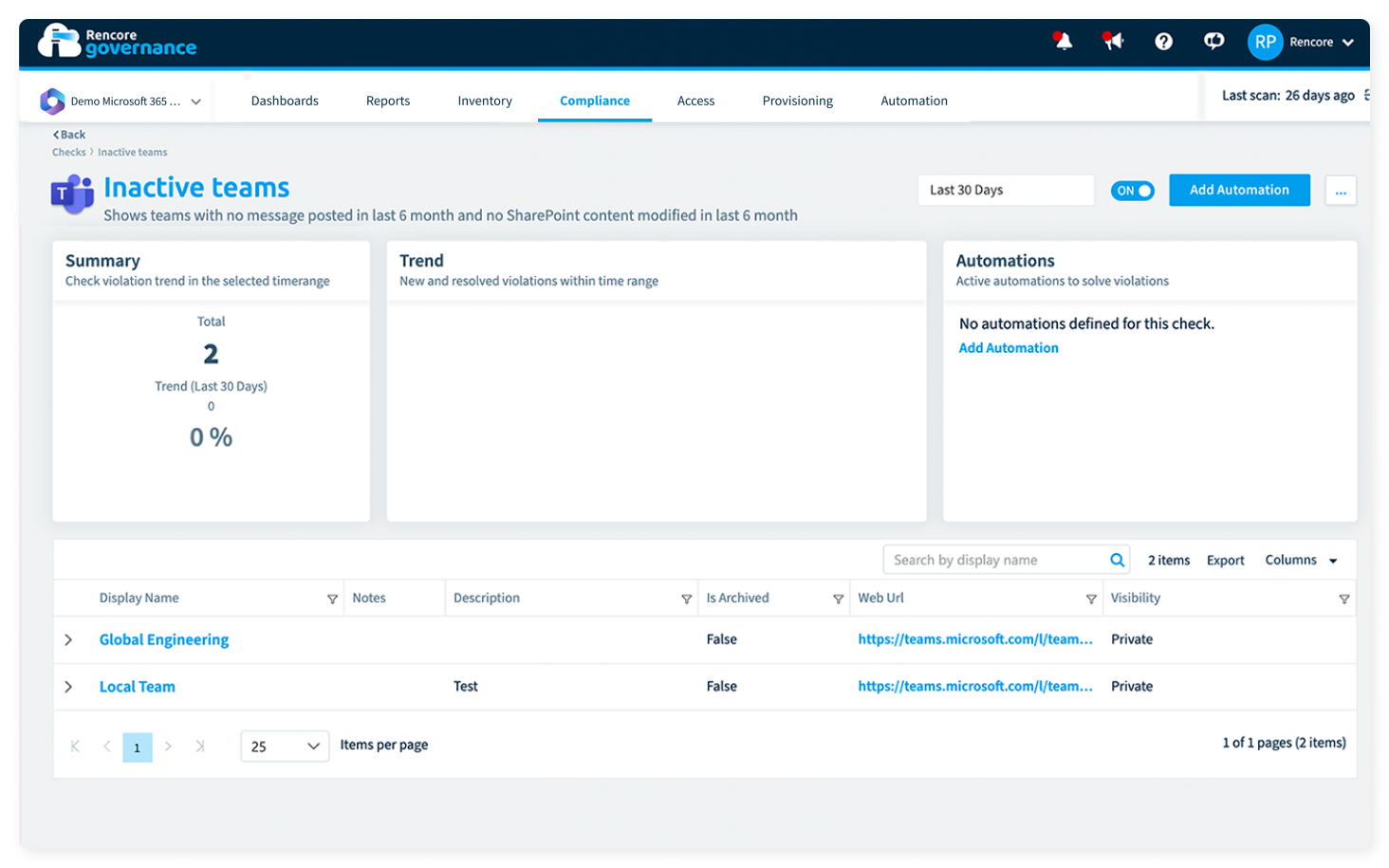 Control cloud collaboration
Working with guest users in Teams speeds up and eases processes. However, it's important that guests only have access to channels they need. Monitor and administrate your guest users to ensure data privacy and security in your tenant.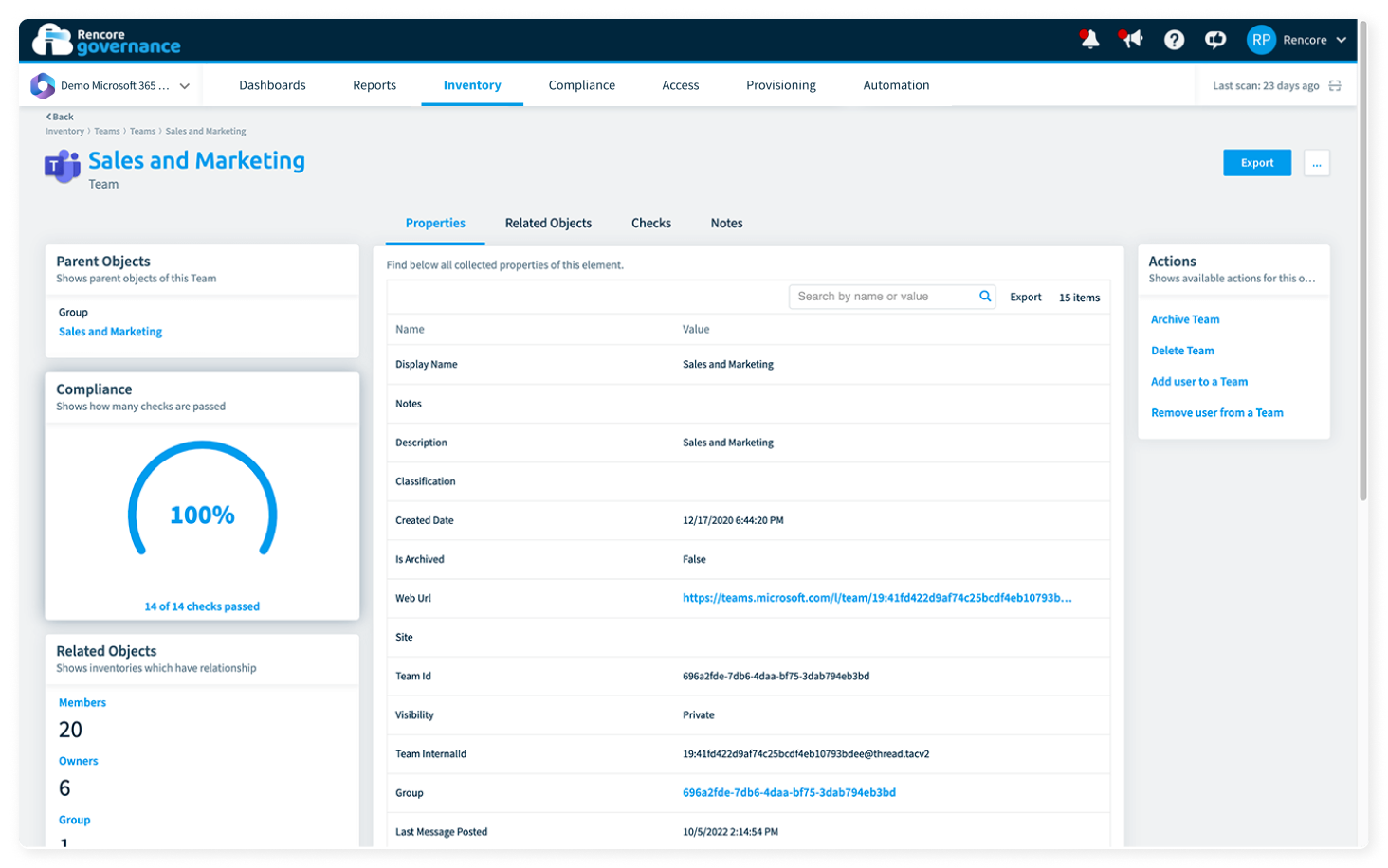 Maintain business efficiency
Many Microsoft 365 services are integrated and used within Teams. Make sure workflows, apps and documents are functioning as intended and shared with the correct people.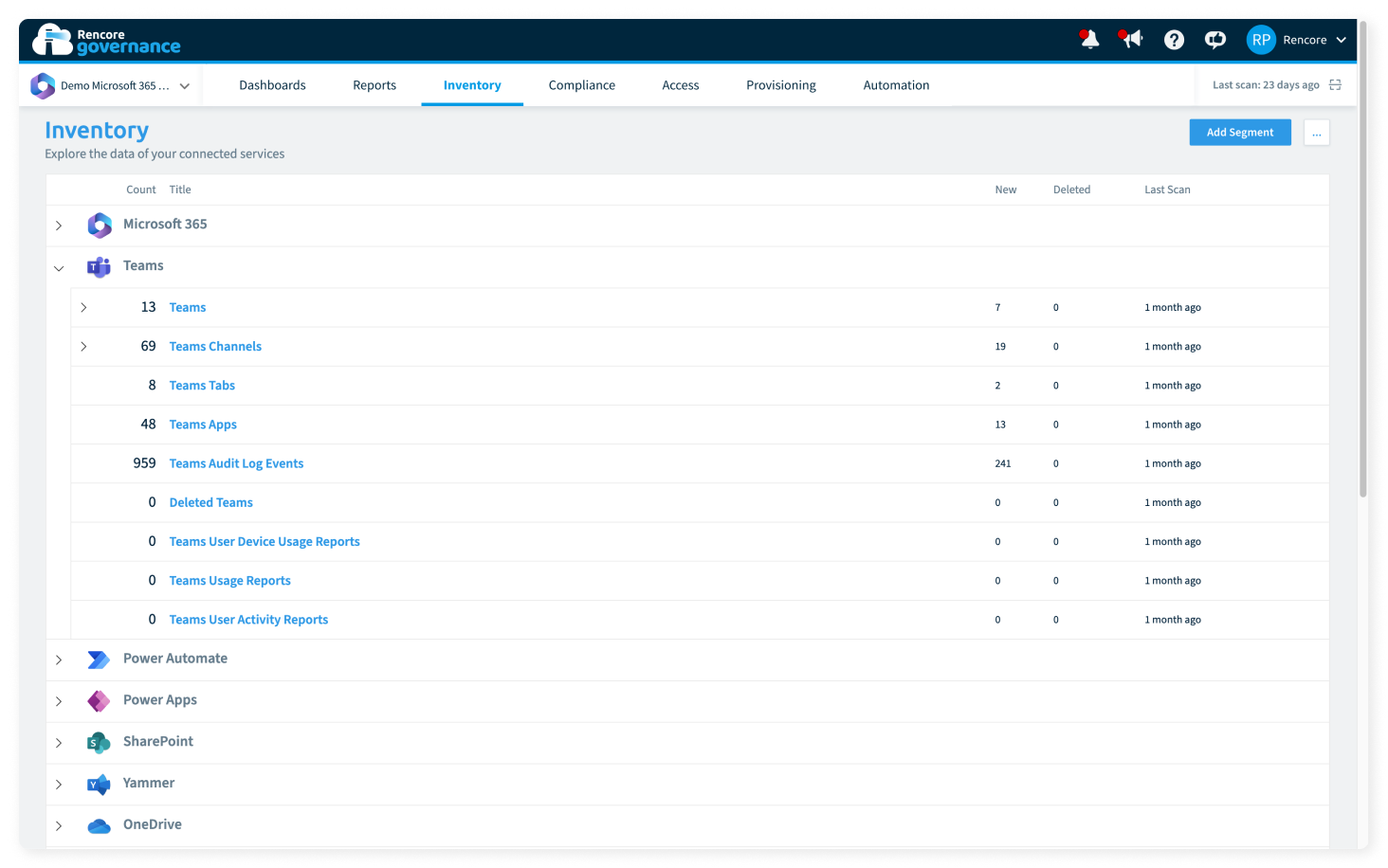 Software built in Germany
Rencore provides high-quality, award-winning software essential for Microsoft 365, Teams, SharePoint, OneDrive, Loop, Power Platform, Viva Engage, Exchange, Entra ID and more.
Full SOC 2 Type 2 Accreditation
Rencore tools and services are fully SOC 2 Type 2 accredited and GDPR compliant. Find out more in our full security overview.