The speed of change in IT has accelerated significantly in recent years, as organizations have had to rapidly adopt new tools and processes to support remote work and collaboration in these remote and hybrid times. This has also highlighted the importance of proper change management. In this article, we discuss the key aspects of successful change – the focus being on experiences gathered from real-life IT projects.
A decade ago, we lived in a very different IT world. A very on-premises, configuration-heavy and relatively steady waterfall world. As organizations have migrated to the cloud, bits of agile ways of working have started popping up here and there. Still, change management in IT projects has mostly remained the same – relatively non-existent.
Working in the cloud means a drastically faster speed of development, new features, more applications, and more licences. As of today, the Microsoft 365 Roadmap has 1404 items – when you're reading this, there sure are a couple more. You may have heard the saying, "the only constant in life is change". That is now truer than ever.
How to succeed in IT projects when your project doesn't really have a finish line?
The ROI of change management
Why do IT projects fail? Google brings up almost two billion results with that search phrase. Most typical reasons include unclear scope, lack of planning and insufficient resources. Cloud adds yet another layer of complexity on top of this. Fast-paced environment with multi-vendor solutions (such as 1800+ 3rd party apps in Teams alone), integrations and access management – that could be a governance nightmare.
Change management can help you to mitigate known risks and to involve relevant stakeholders across the organization with timely and precise communications and clear responsibilities. Funny enough, creating and following a robust change management plan actually allows the organization to be more flexible and adapt to necessary changes in the project or the business environment. All of this leads to better quality, stronger engagement and, in the end: happier customers, aka end users.
There are tons of different change management frameworks and project management practices out there – pick the ones that suit the best for your organisation! Here we focus on four generic key aspects of change management that surface in every IT project, not depending on industry or company size. Tackle these, and your project is on its way to success.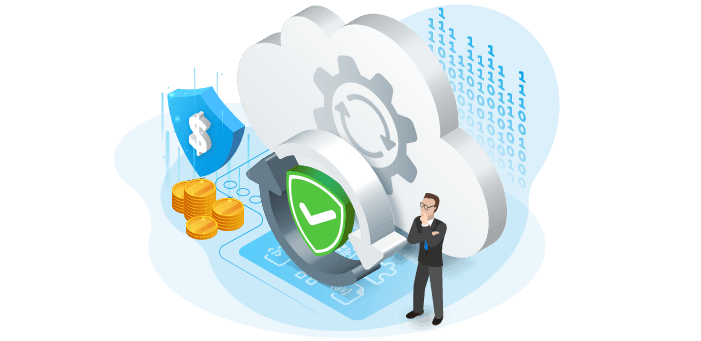 It's a joint effort
Let's face the truth: your IT project rarely is just an IT project. New intranet? It's a communications project. Are you deploying Viva Insights? It's an employee experience project. How about that new CRM? It's a sales project…
Break your IT unicycle. Build an IT-HR-Communications tricycle and wheel away!
Recognise relevant stakeholders for your IT project. Those may be pilot teams, communications department, supervisors or learning & development team. Think widely about the project's effects throughout the organization, and create a communications and engagement plan. The plan and efforts may vary for different groups. Remember to find those precious management sponsors for your project to ensure top-tier support.
Own the change!
When things go south, external consultants or project management are often the first ones to blame. Sometimes, even the project manager is a consultant. The thing is: you can't outsource responsibility. You can't outsource change.
Successful change requires an internal willingness to change and the ability to drive the change. An external partner can help organizations along the journey, but consultants can never be the owners of an IT project. RACI or similar matrixes may sound old-fashioned, but they are helpful. Just remember to find internal owners with appropriate resources for each field. An owner without decision-making power over a budget, schedule or human resources is not a sufficient owner. So go up in the organization chart and find those enthusiastic leaders to commit to your project.
Clarity affords focus
Look at this nice new feature! Should we change the UI once again? Oops, we forgot this important user group! It's easy to get lost in or from the project scope. It's even easier to focus just on the ongoing project and forget to think about long-term changes.
Set clear goals for all stakeholders and make sure the project scope is refined and understood by everyone. You can even go as far as to use SMART or OKR frameworks to help you to focus on the right things. Finally, create a long-term roadmap that covers the whole show from the current situation to project deployment and adoption all the way to continuous support and beyond. We're not in the 2010s anymore – once deployed means constantly changing. With engaged owners across the organization, long-term planning becomes easier.
An extra tip: take into account the power of technology. Suitable project management software and proper governance tools help everyone to stay on track with the project and the constant changes.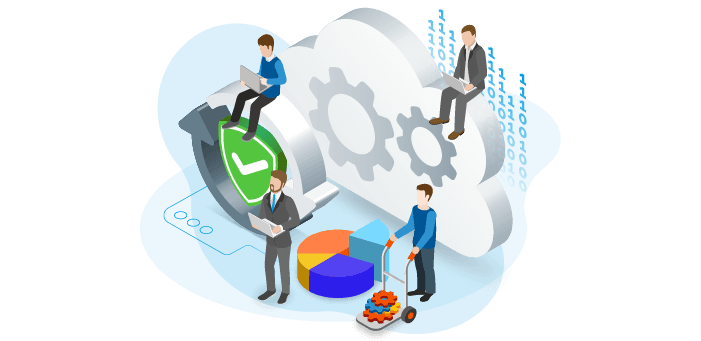 In the end, it's all about employees
If we simply focus on technical implementation and work inside our IT box, we may succeed in our IT project but miss the human target completely. This is because it's us, employees, who are the end-users of our IT project outputs.
Employee well-being and engagement at work have declined during the past years. At the same time, studies show that happy employees are more productive employees. (Microsoft: Work trend index) IT applications, including Microsoft Teams, are a significant cause of frustration and lost time during workdays. Most of these issues could be solved with well-planned adoption and end-user-focused long-term roadmap. Check out, for example, the ADKAR model for an individual-focused change framework.
If IT projects take the end-users into account right from the start, we can make better solutions that respond to real problems, and our end-users know how to use them. So let's make the world – or at least our organization – a bit of a better place with happier, effective employees.
Summary
One great real-life example of the power of change management was an extensive and very complex intranet project covering several countries, languages and time zones. The project focused heavily on human-centric planning, adoption, support and change management. The "IT" part of the project, such as technical concept and development, took about 25% of the total budget and resources. All the rest was used to ensure the end-users were happy, engaged and excited. As a result, the new intranet solution was a great success for everyone – all thanks to the heavy emphasis on change management.
The next time you plan your IT project, take a cup of coffee (or tea, if you will) and sit down for a while. Think about all the different stakeholders in the project. Think of the project owners and management sponsors. Think of project goals and long-term roadmap. And – the most important of all – think of the employees. Breathe in, breathe out. Gather a task force and start planning your project with success in mind.
A note from Rencore:
The following Rencore whitepaper: Complete visibility across Microsoft 365 provides a framework built on best practices to help you compile a combined governance strategy to aid change management projects for Microsoft 365 technologies, including Azure AD, SharePoint, OneDrive, Teams, Exchange, Yammer and the Power Platform. Download today!