All your cloud services insights in one central place
Extensive Template Library
Our extensive Automation template library allows you to quickly act by integrating into Power Automate, Teams or Email. Simply toggle "on" for the action you always want to take for addressing a common violation.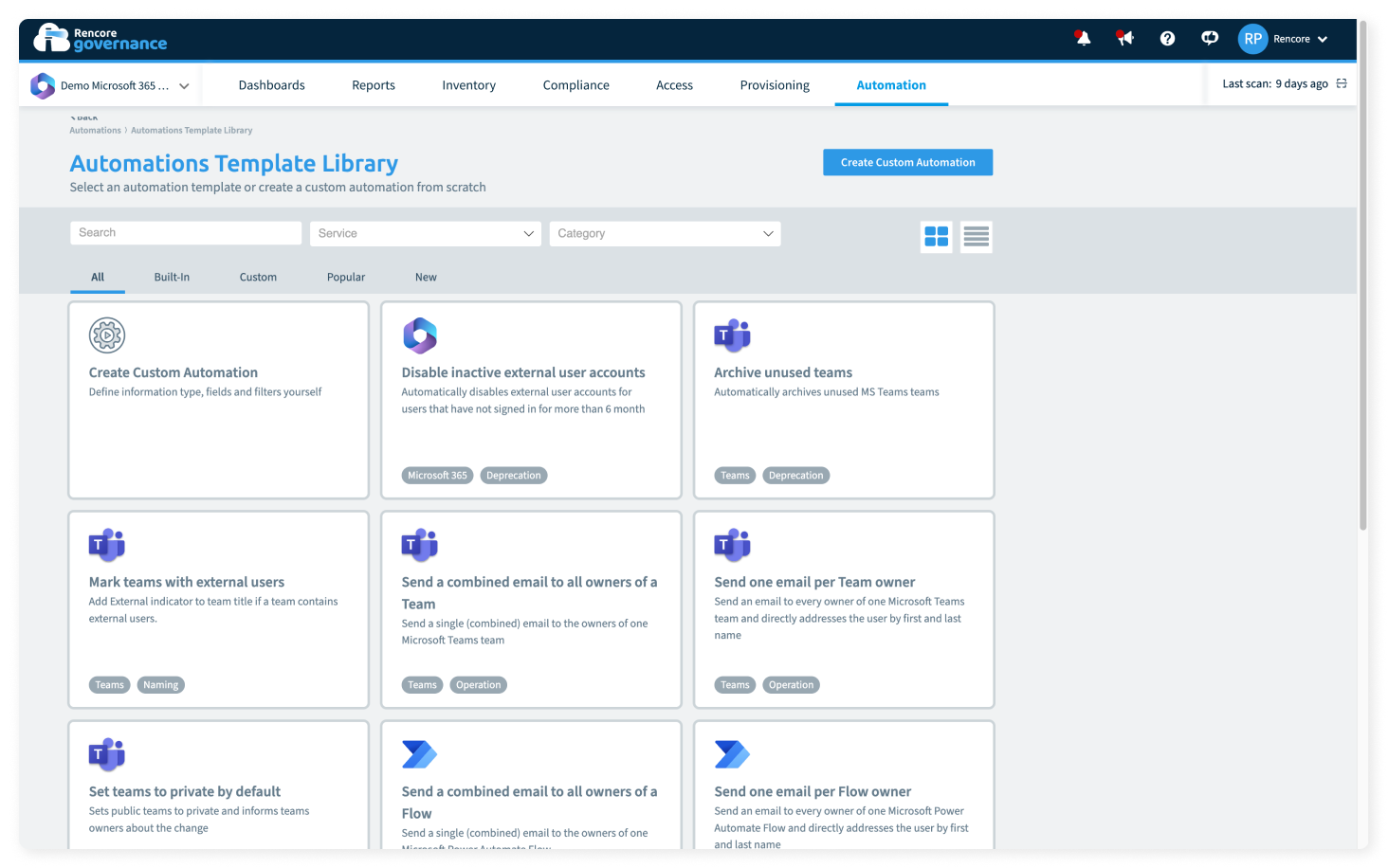 Intelligent Automation Builder
Customize any Automation template or create your own with our easily configurable Automation builder. Build your own automation workflow journey and assign actions, contacts and triggers.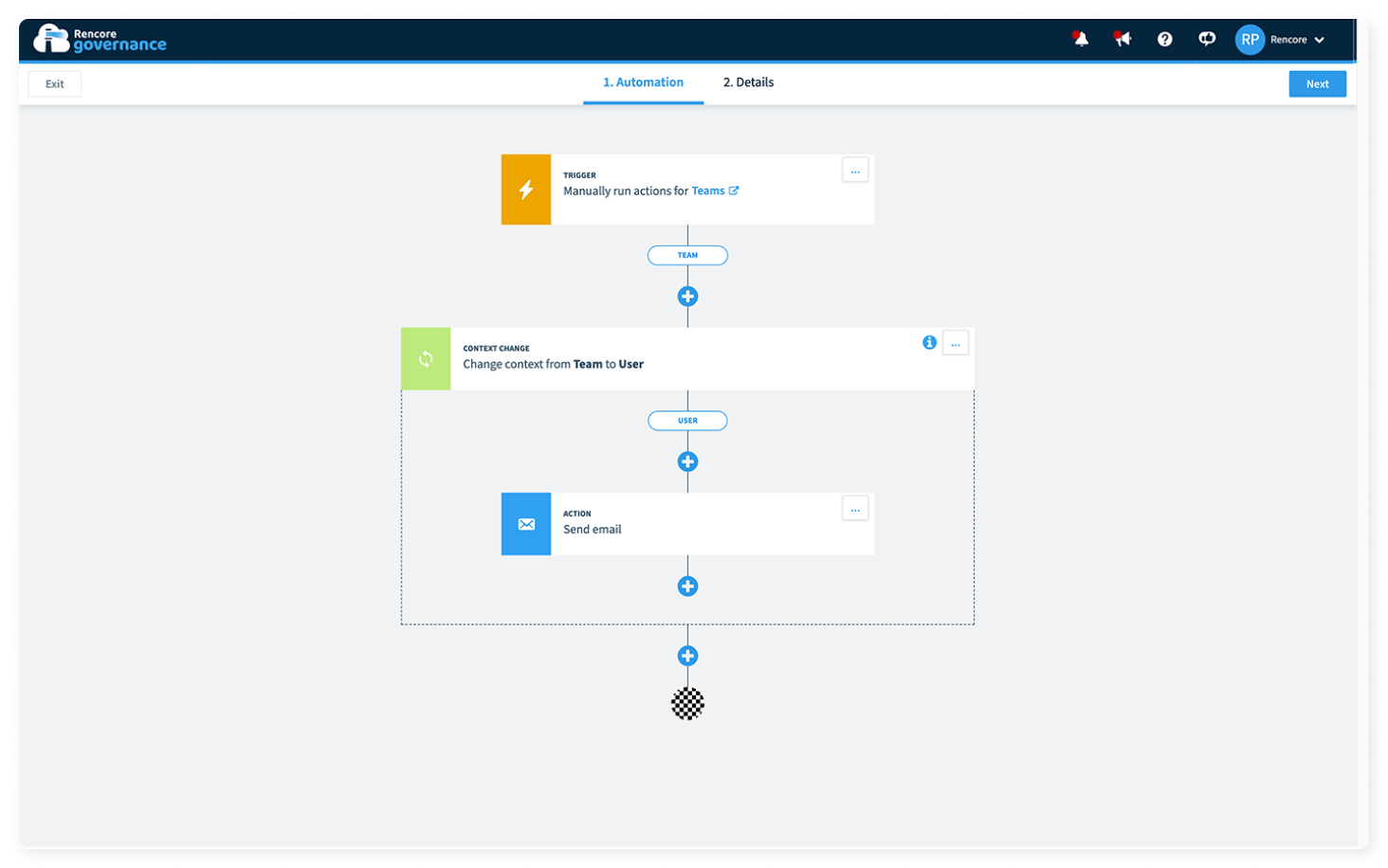 Detailed Automation Tracking
Get an instant overview of processed Automation details and their status over time. The Automation overview also signals Automations that require attention.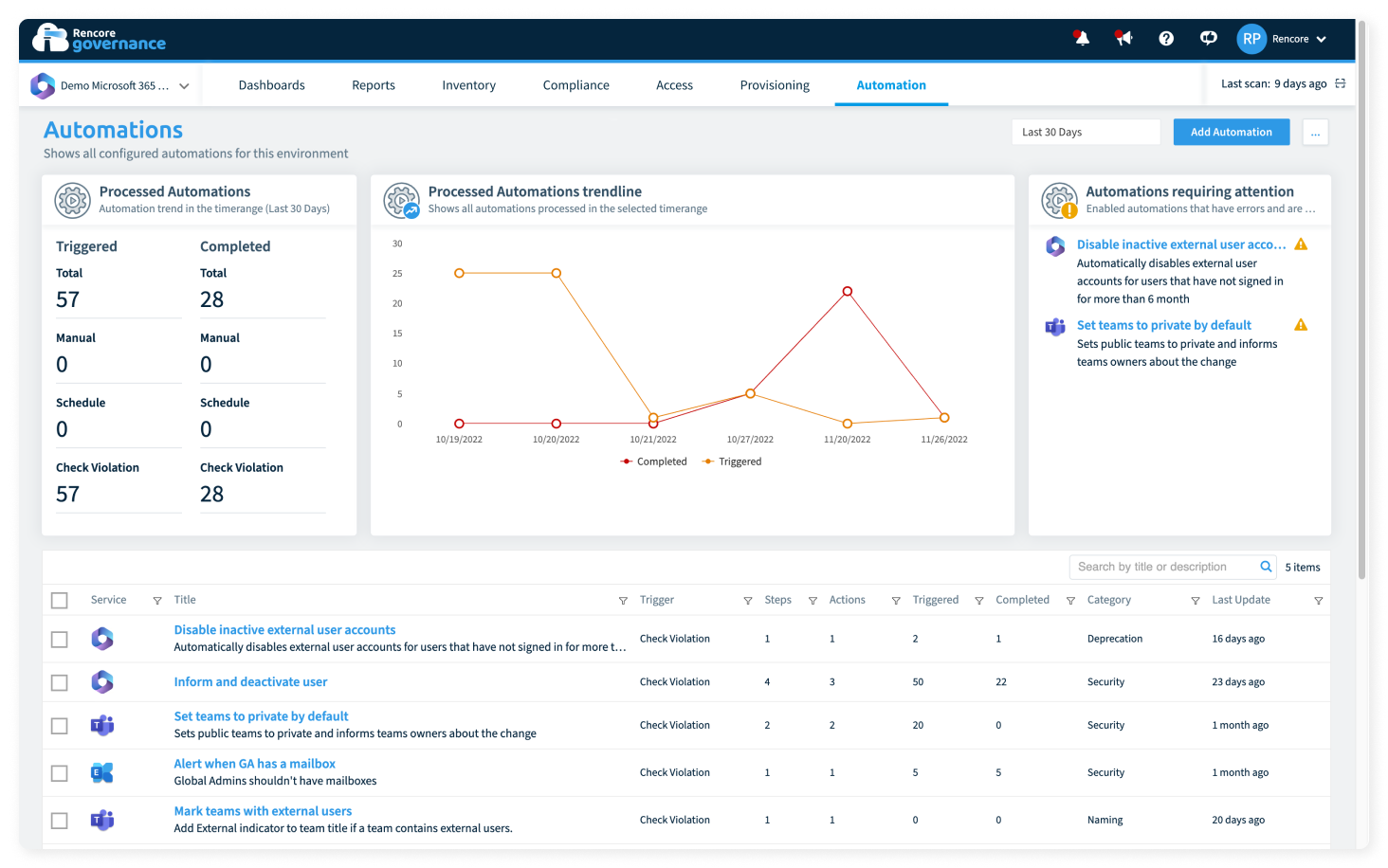 All your Microsoft 365 services in one place!
Rencore Governance connects to a wide range of Microsoft 365 services, including Microsoft Teams, SharePoint, OneDrive, Loop, Entra ID, Exchange, Viva Engage, and Power Platform. Receive a full Microsoft 365 services inventory within minutes!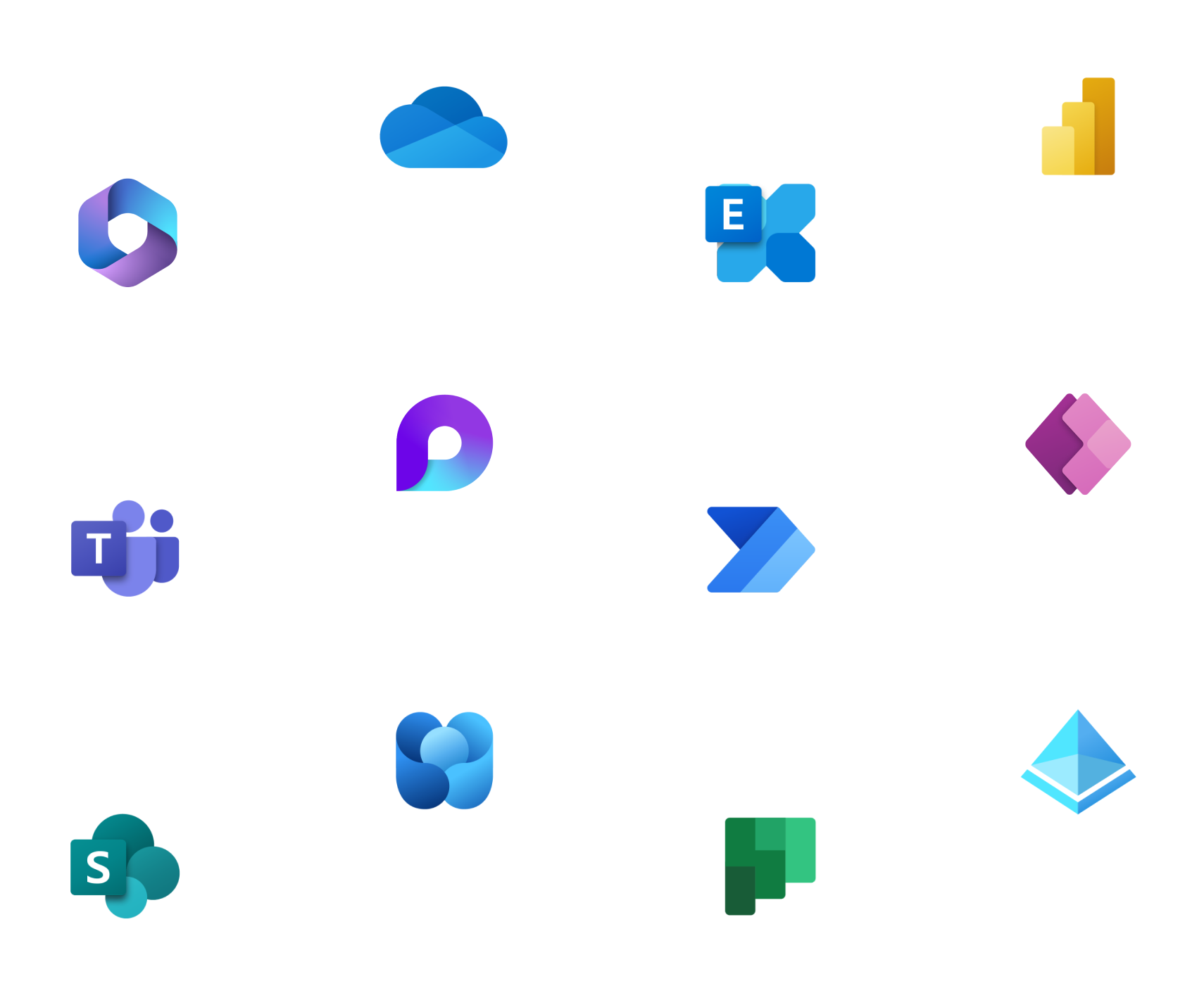 Software built in Germany
Rencore provides high-quality, award-winning software essential for Microsoft 365, Teams, SharePoint, OneDrive, Loop, Power Platform, Viva Engage, Exchange, Entra ID and more.
Full SOC 2 Type 2 Accreditation
Rencore tools and services are fully SOC 2 Type 2 accredited and GDPR compliant. Find out more in our full security overview.