All your cloud services insights in one central place
Nova Workspaces are the M365 end-users' playground for creating collaboration assets around Teams and SharePoint. You can select from a plethora of templates with built-in governance best practices that suit your collaboration needs. Customize relevant values including settings, security, channels, and related apps to make your projects bespoke. Once you are happy with the look and feel of your provisioning request, send it for approval.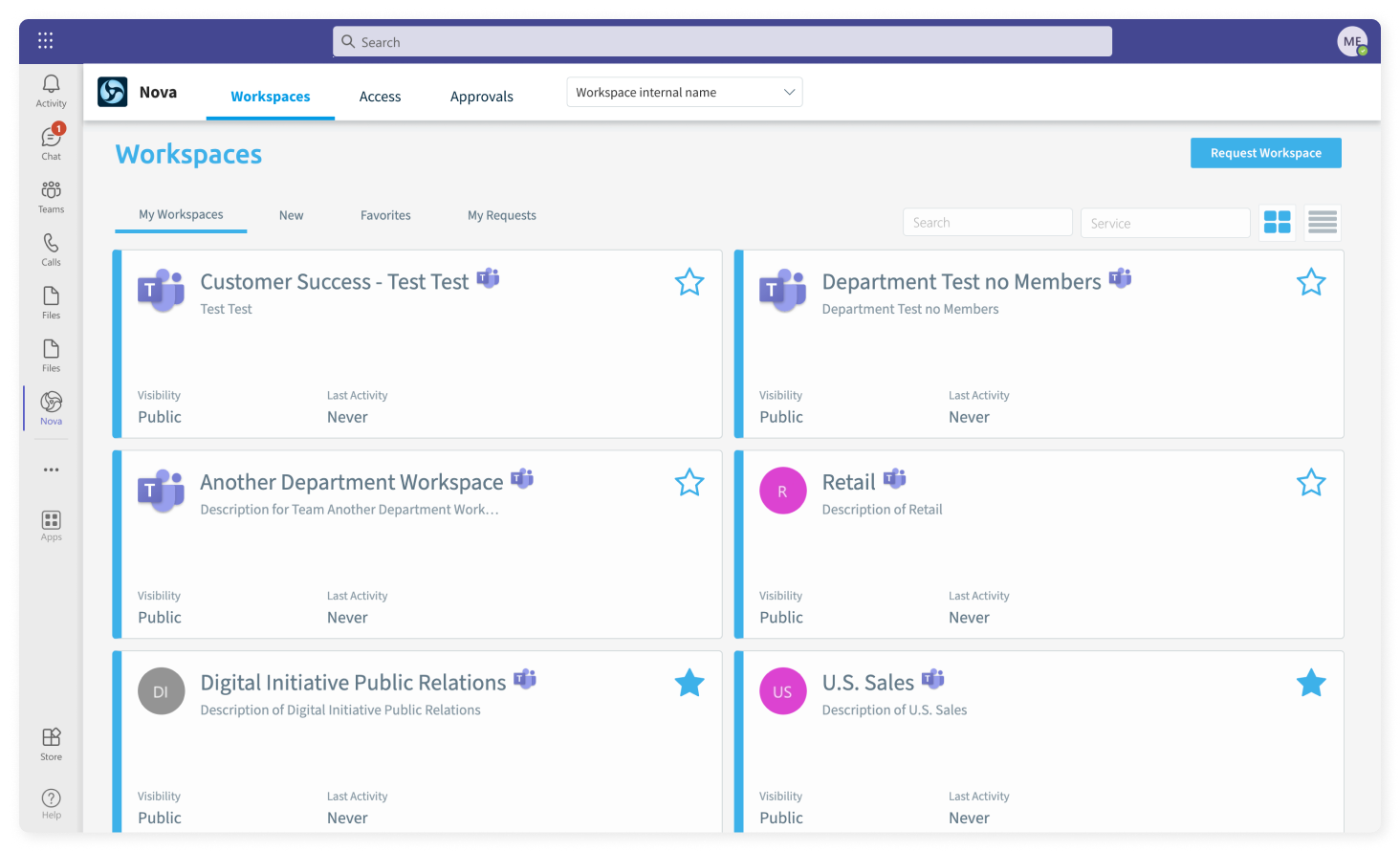 The Access Center allows the Microsoft 365 end-user and designated admin to see current access requests regarding users, groups, channels, and sites. Have a clear overview of pending reviewers, deadlines, and review statuses, and drill deeper into specific requests where the admin can complete the review process.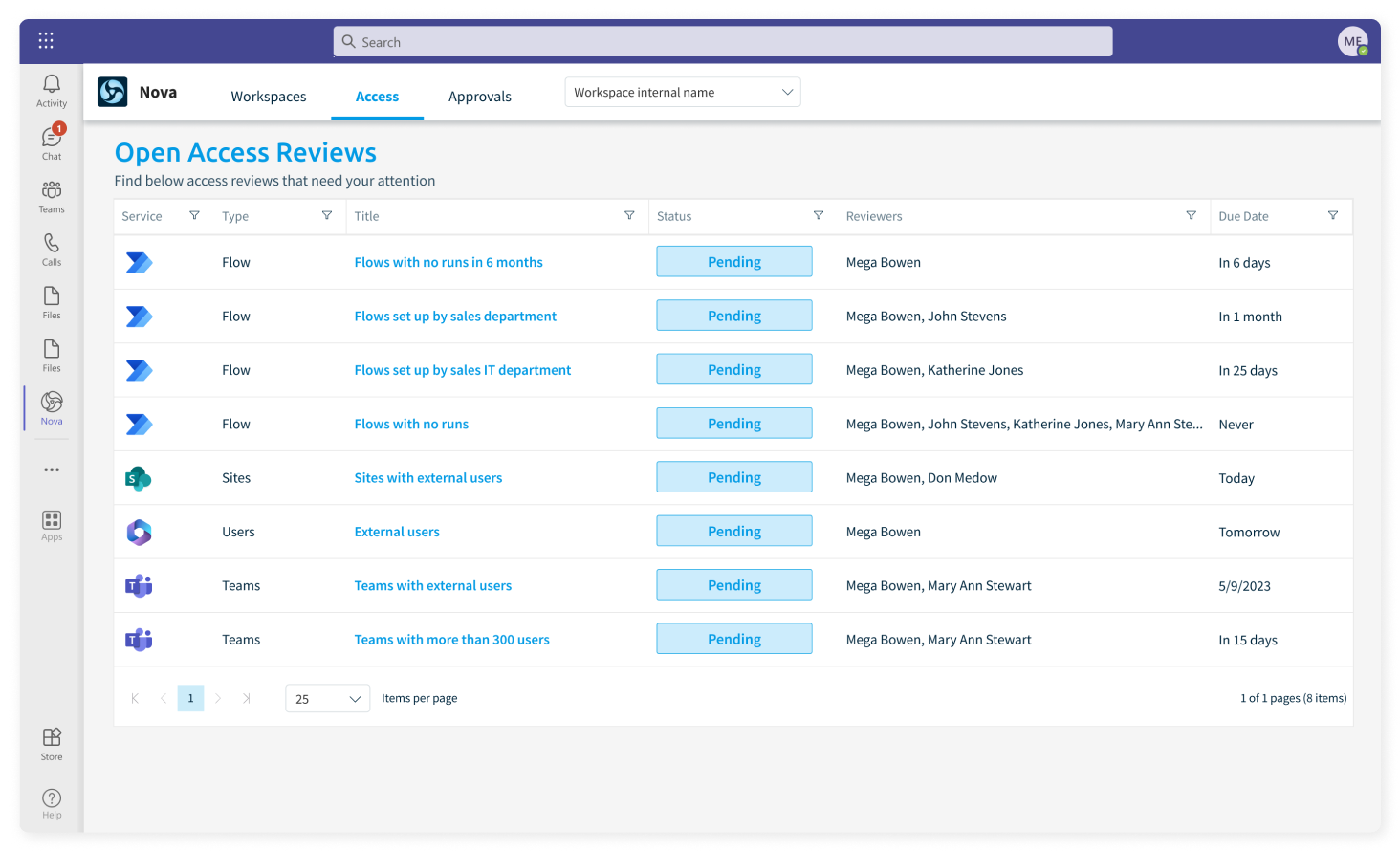 The Nova Approval Center allows you to view all Provisioning requests in one place. Easily filter for pending, approved, cancelled and declined requests per related workspace.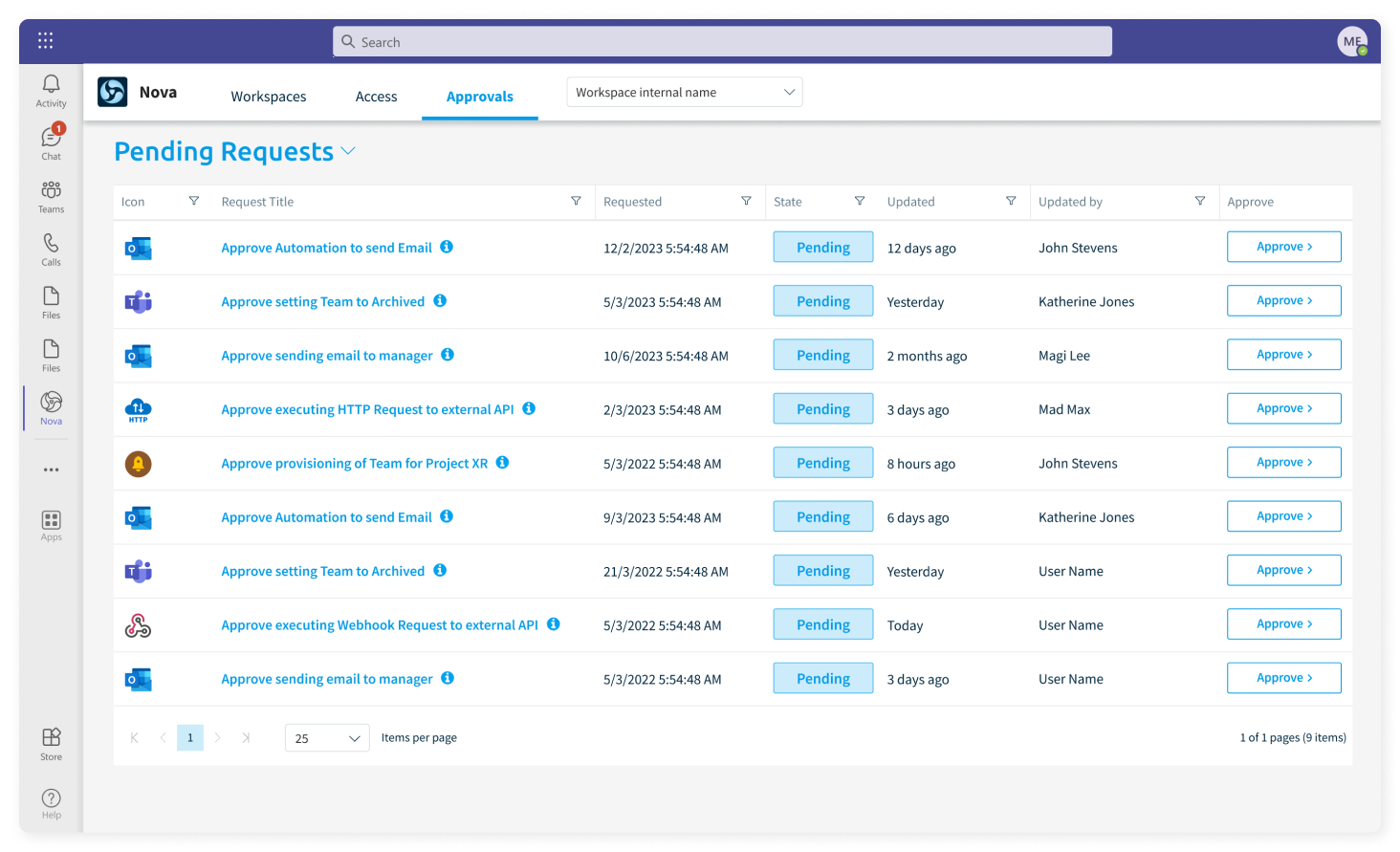 All your Microsoft 365 services in one place!
Rencore Governance connects to a wide range of Microsoft 365 services, including Microsoft Teams, SharePoint, OneDrive, Loop, Entra ID, Exchange, Viva Engage, and Power Platform. Receive a full Microsoft 365 services inventory within minutes!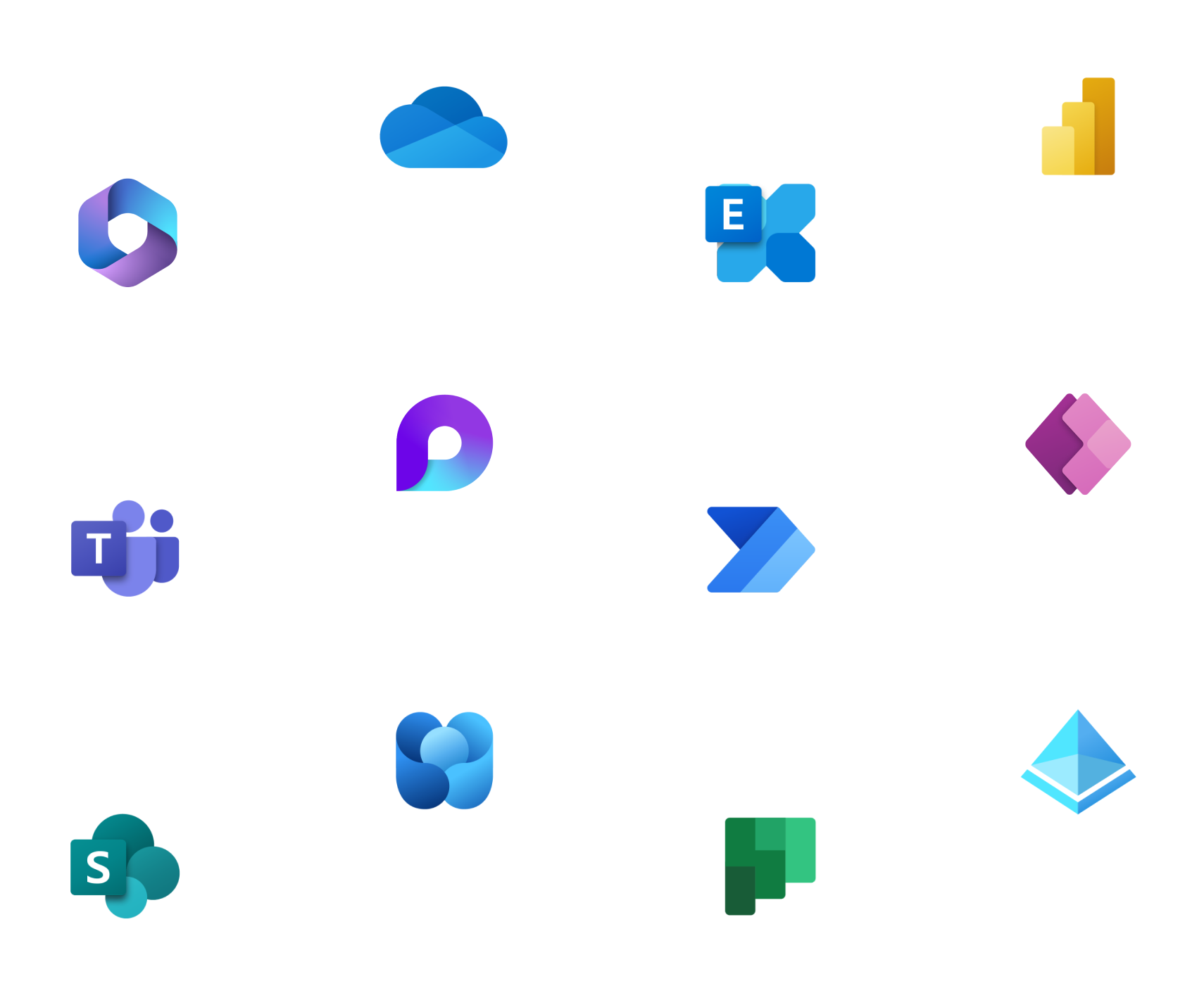 Software built in Germany
Rencore provides high-quality, award-winning software essential for Microsoft 365, Teams, SharePoint, OneDrive, Loop, Power Platform, Viva Engage, Exchange, Entra ID and more.
Full SOC 2 Type 2 Accreditation
Rencore tools and services are fully SOC 2 Type 2 accredited and GDPR compliant. Find out more in our full security overview.