All your cloud services insights in one central place
Separate admin centers make it hard to have a full overview of activities in your tenant. Collecting and centralizing data on all Microsoft 365 services in one portal gives you an overview of what is happening in your environment.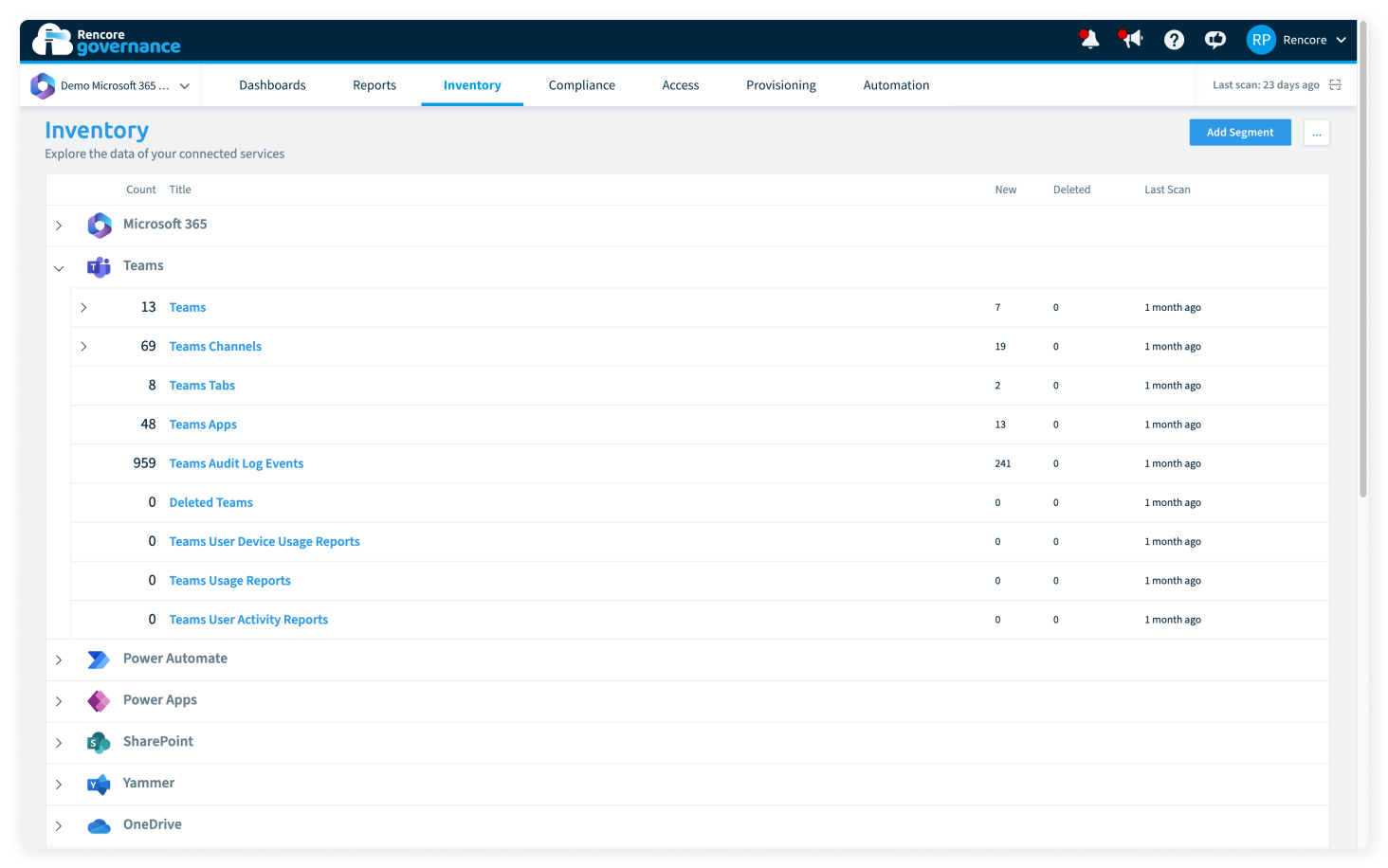 Making sense of large amounts of collected data is easier said than done. Use automatically generated dashboards and reports to group tenant data and turn it into meaningful information for your stakeholders.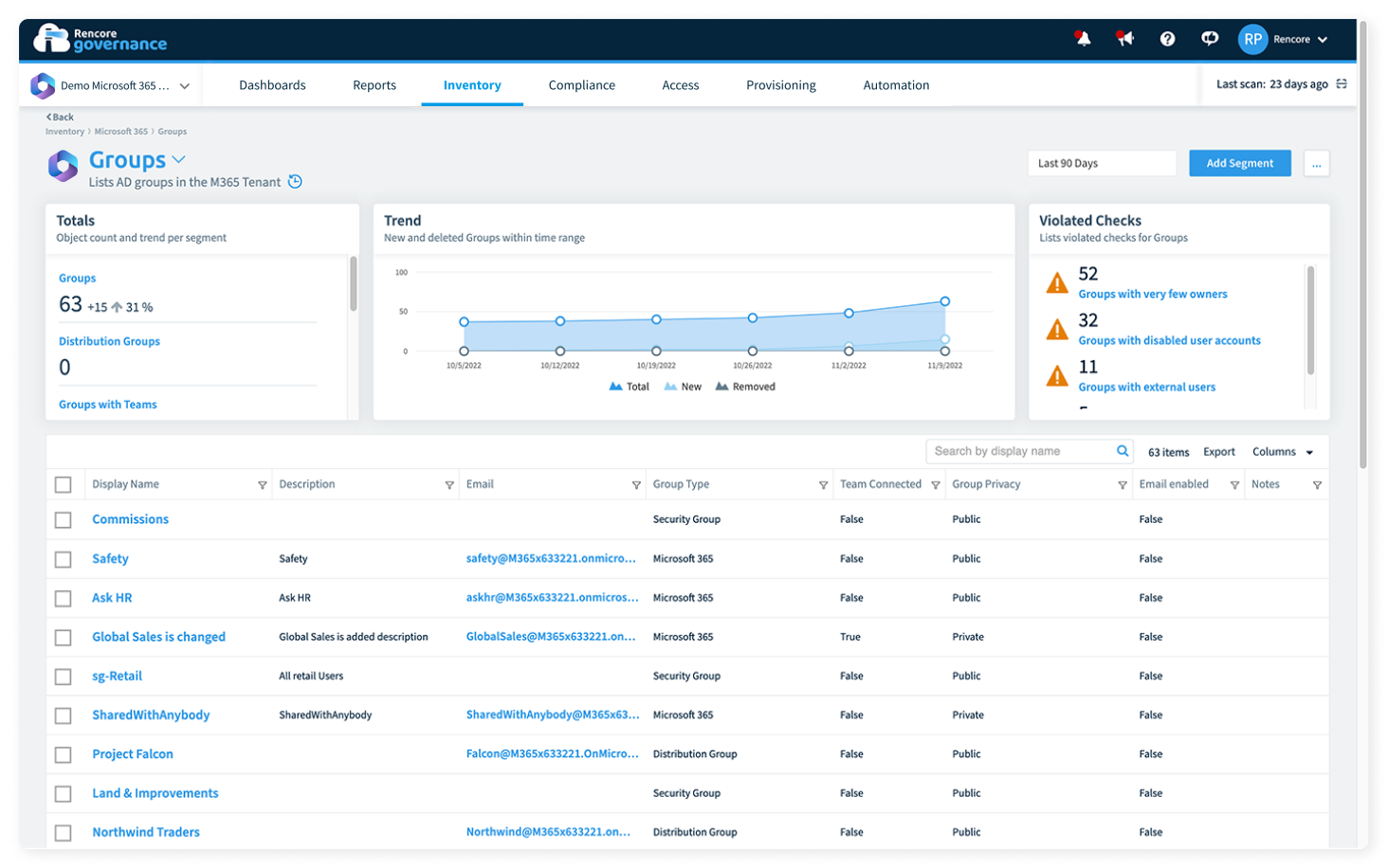 Continuously monitor for changes
It's crucial to have the most up-to-date data available to make the correct decisions. Define policies to continuously monitor your Microsoft 365 environment so you can act quickly with real-time data.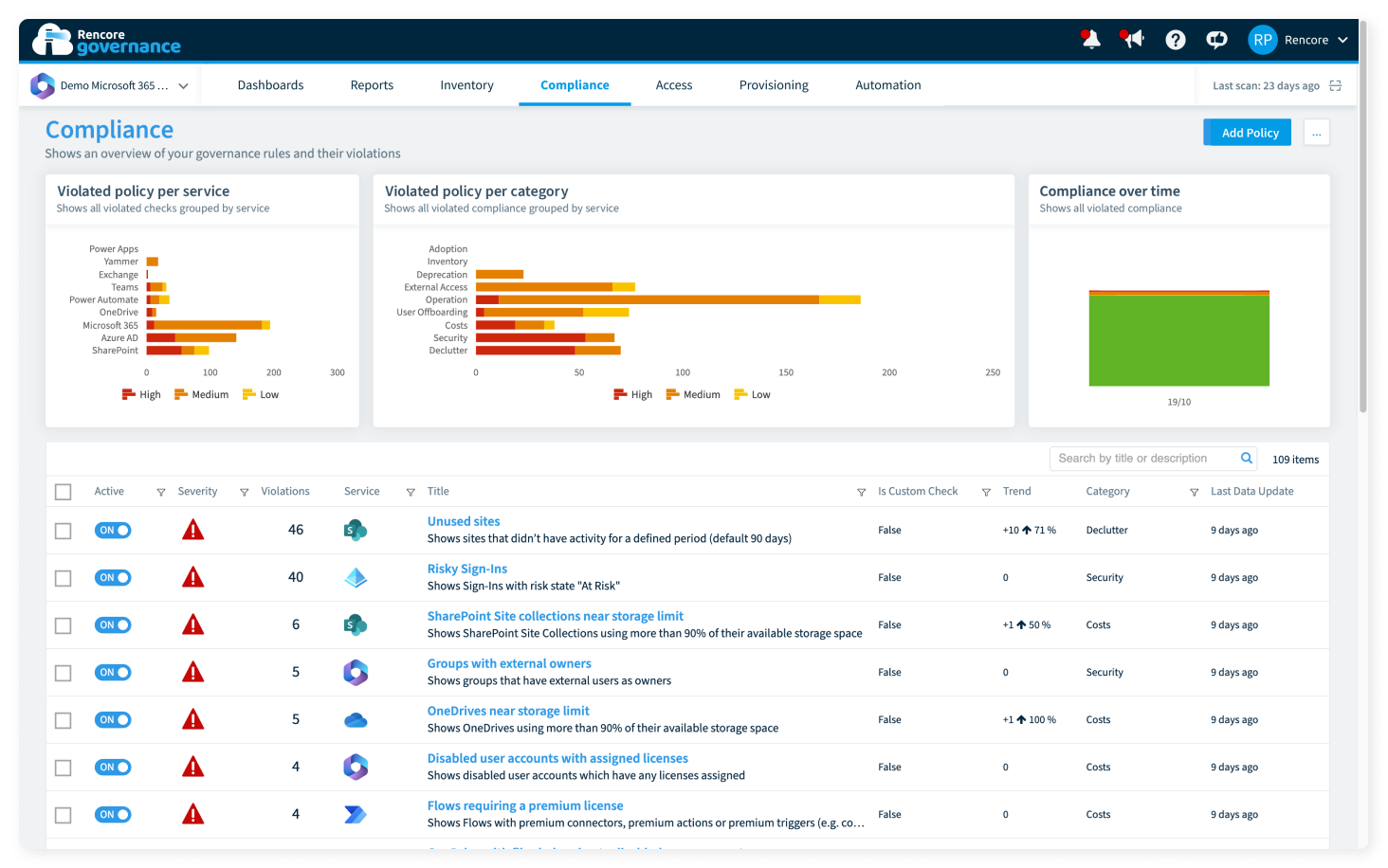 Software built in Germany
Rencore provides high-quality, award-winning software essential for Microsoft 365, Teams, SharePoint, OneDrive, Loop, Power Platform, Viva Engage, Exchange, Entra ID and more.
Full SOC 2 Type 2 Accreditation
Rencore tools and services are fully SOC 2 Type 2 accredited and GDPR compliant. Find out more in our full security overview.