All your cloud services insights in one central place
Business users connect, collaborate, and share information, which is great! However, after the fact, unused resources clutter up your tenant and make it harder to work productively. Identify and eradicate unused resources from your tenant.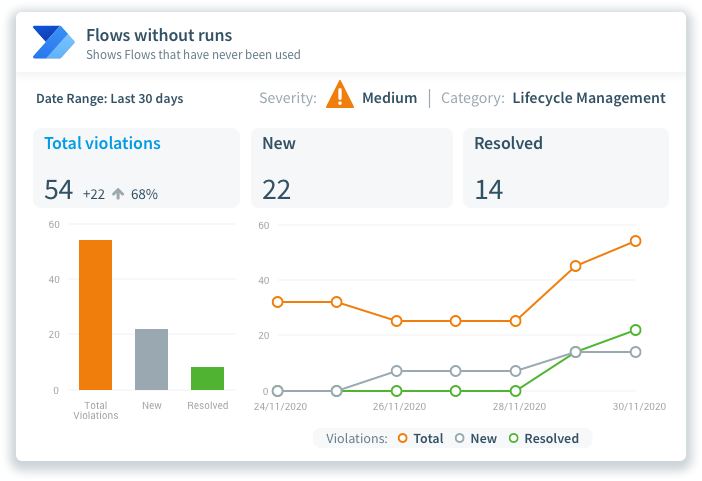 Unpredictable cloud sprawl means you could find yourself reaching capacity sooner than expected. Setting alerts for thresholds such as Teams that reach a 200 channel limit, or 100 owner limit, will help you control and manage platform growth.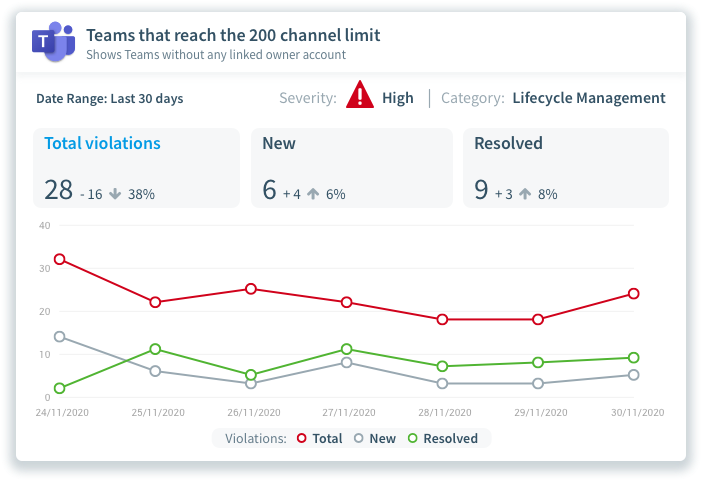 Not knowing resource ownership means you can't communicate, identify resource worth, and take action. Locating disabled owner accounts, unowned teams, and SharePoint site collections means you can pair resources with active owners or evaluate and discard them from your tenant.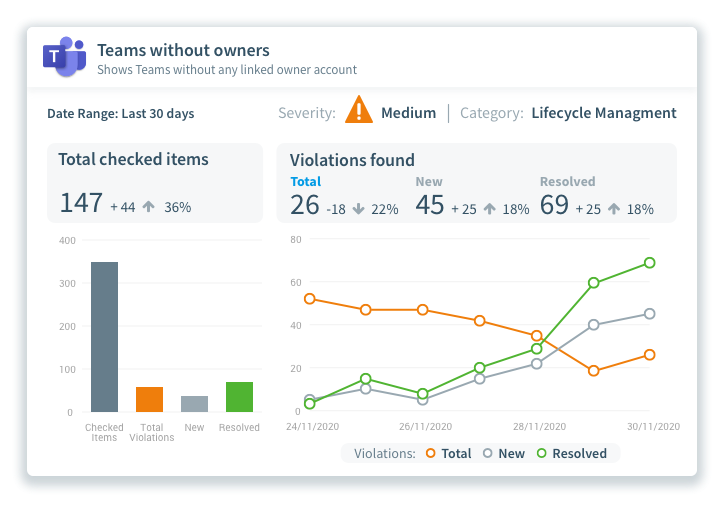 Software built in Germany
Rencore provides high-quality, award-winning software essential for Microsoft 365, Teams, SharePoint, OneDrive, Loop, Power Platform, Viva Engage, Exchange, Entra ID and more.
Full SOC 2 Type 2 Accreditation
Rencore tools and services are fully SOC 2 Type 2 accredited and GDPR compliant. Find out more in our full security overview.