All your cloud services insights in one central place
Drag, drop and move! Bring Inventory, Compliance, Automations, and Reports together in one place through Dashboards tailored to various stakeholders in your organization.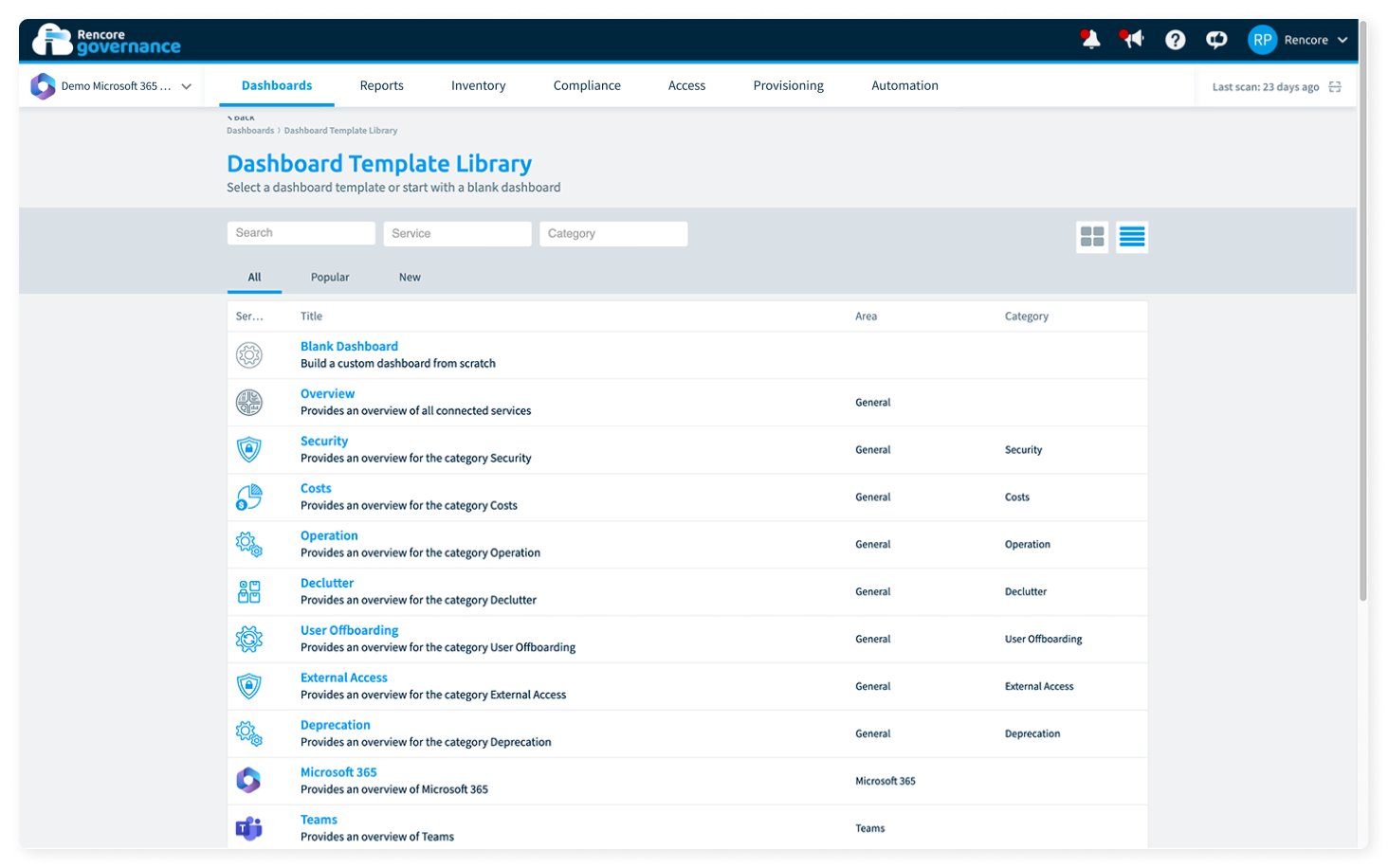 Each prebuilt report template often coincides with a related Check or Segment template. Utilize prebuilt templates and libraries for rich reporting relating to topics including Cost, Security, External Access, Adoption and Declutter.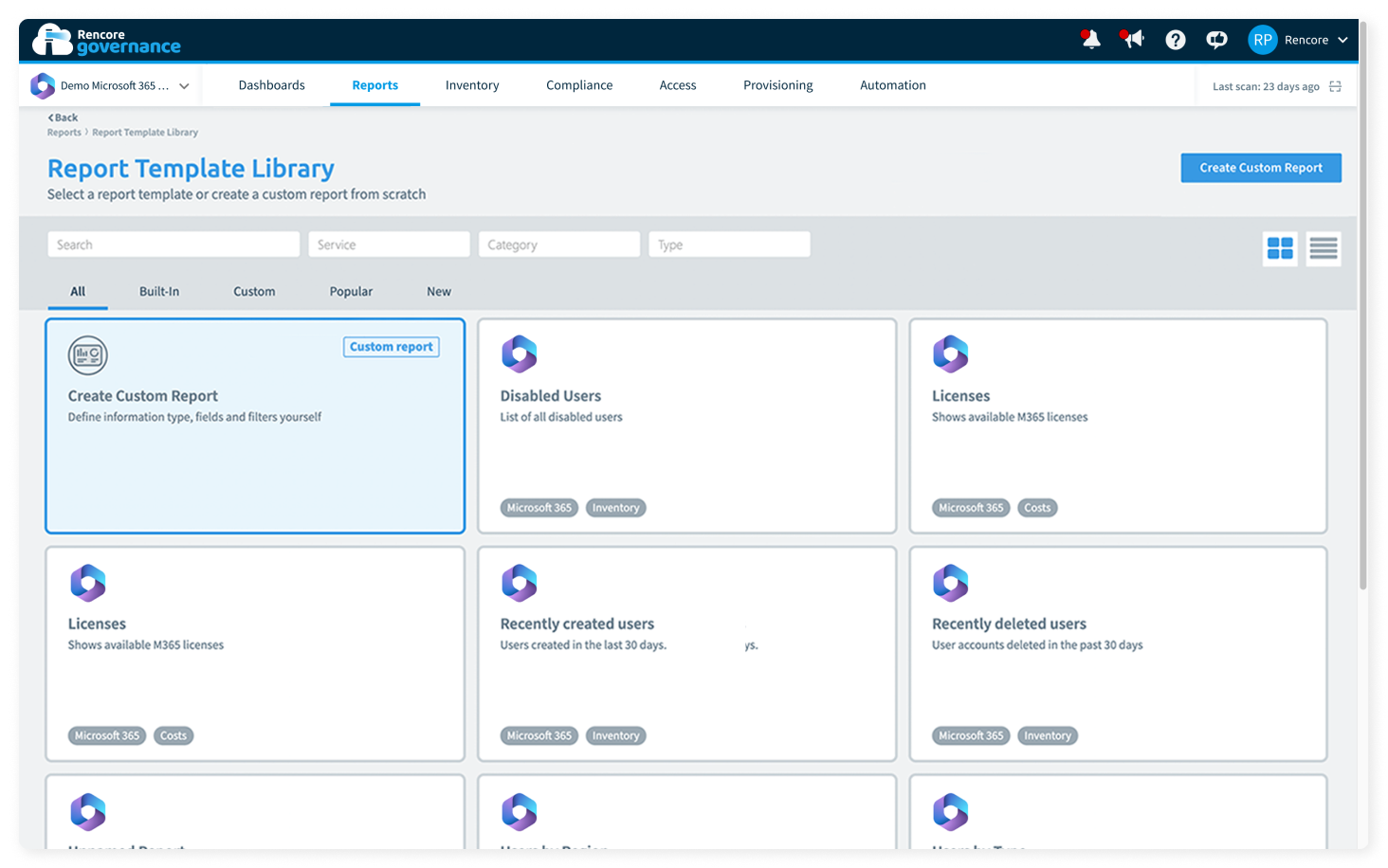 Schedule Reports- daily, weekly, monthly – inform your stakeholders on the latest governance trends. Invite key stakeholders to view Dashboards of importance.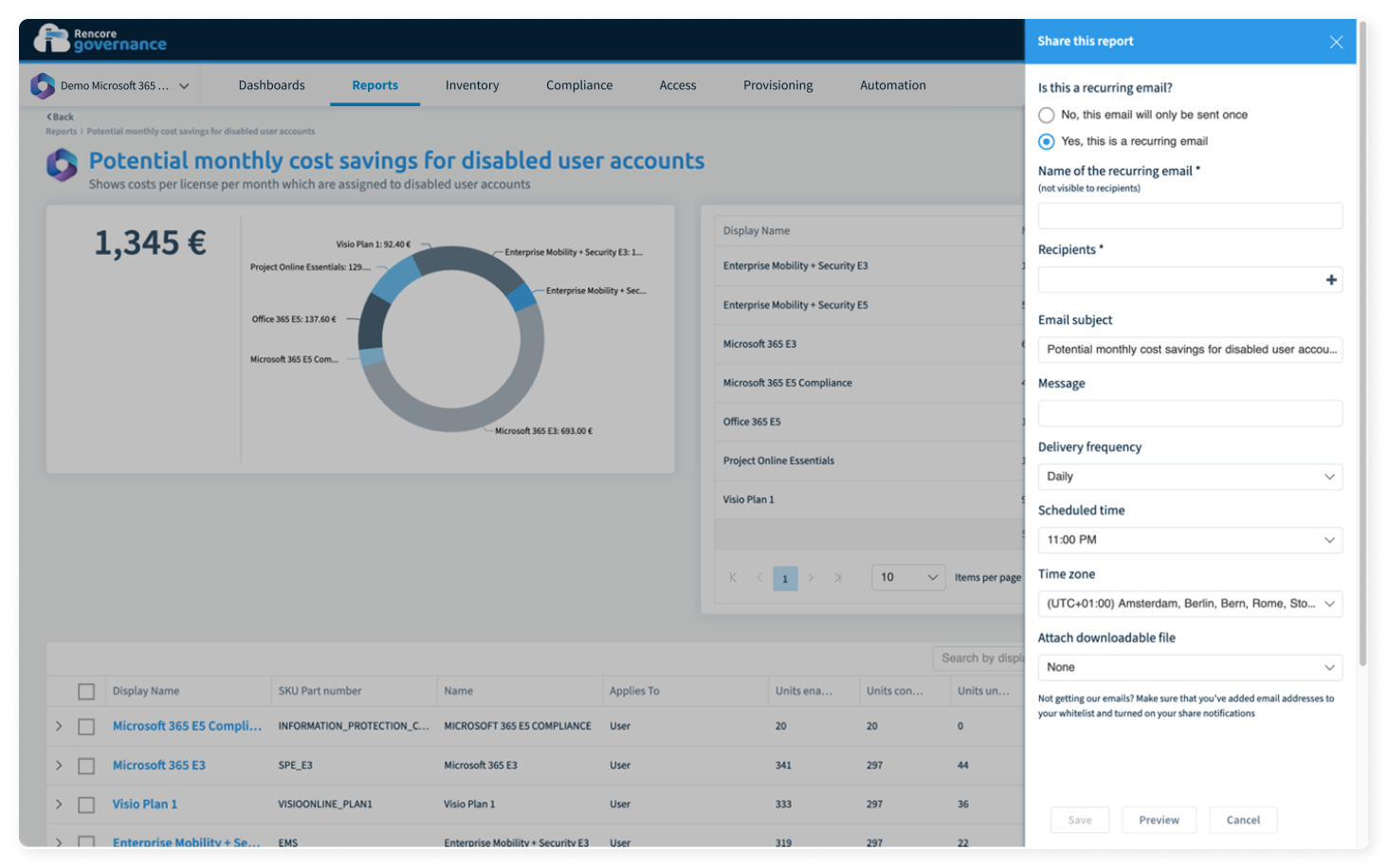 All your Microsoft 365 services in one place!
Rencore Governance connects to a wide range of Microsoft 365 services, including Microsoft Teams, SharePoint, OneDrive, Loop, Entra ID, Exchange, Viva Engage, and Power Platform. Receive a full Microsoft 365 services inventory within minutes!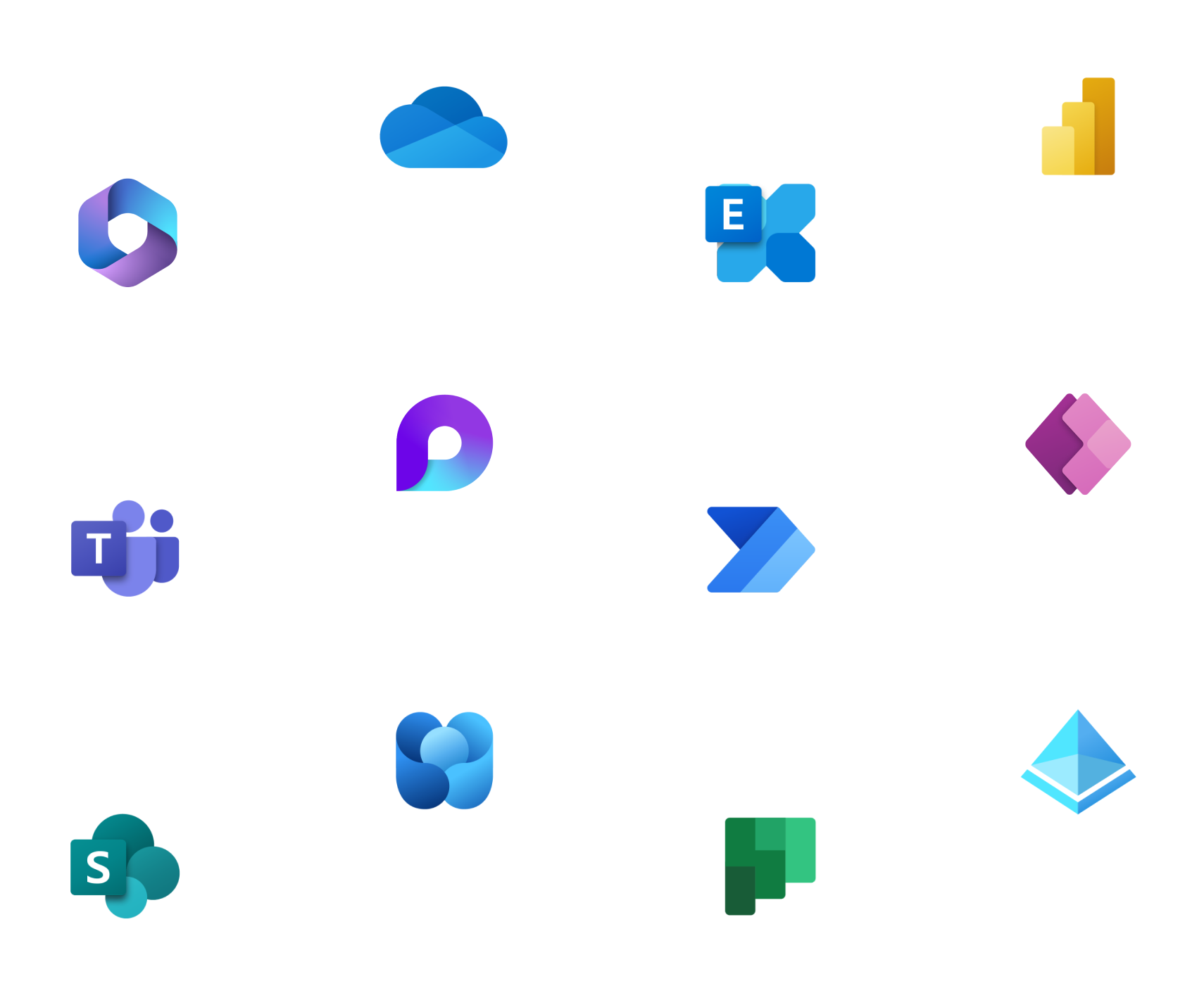 Software built in Germany
Rencore provides high-quality, award-winning software essential for Microsoft 365, Teams, SharePoint, OneDrive, Loop, Power Platform, Viva Engage, Exchange, Entra ID and more.
Full SOC 2 Type 2 Accreditation
Rencore tools and services are fully SOC 2 Type 2 accredited and GDPR compliant. Find out more in our full security overview.