Rencore is once again representing at the European SharePoint, Office 365 & Azure conference Prague, for a fourth consecutive year, and you can visit us there from the 3rd – 5th December. The event helps connect SharePoint, Office 365 & Azure professionals with a network of experts, content, and speakers to help you reach your professional goals.
Find us at booth #46/47 and the merry SharePoint Lounge.
We're looking forward to showcasing our award-winning software, bespoke services, and tailored solutions essential for staying in control of SharePoint and Office 365. We also want to invite you to get into the Christmas spirit with us. This year, we teamed up with our friends from SysKit to create the Merry SharePoint Lounge, a place where you'll be able to relax, have a coffee and chat with the experts from SysKit and Rencore.
You'll find us on the 2nd floor, right next to the escalators.
Meet the team
Upon arrival at our booth, you will be greeted by the following friendly faces, and some great SWAG, too! Let's meet the team: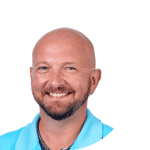 Thias is head of marketing at Rencore and a true event Rockstar. He adds his wealth of marketing experience and SharePoint knowledge to lead our marketing team. Personable and passionate about helping the SharePoint community, he makes Rencore's vision reach the masses.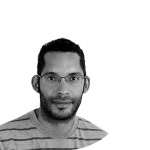 Charles is one of our most senior sales representatives and has a huge history of helping Rencore customers in staying in control of their SharePoint and Office 365 environments. He always has an open ear for your challenges.
Carolin is our Customer Success Manager, whose goal is not only to make our customers more successful but also to make them super happy. Meet Carolin at the Rencore booth and learn how Rencore helps get your organization dressed for success.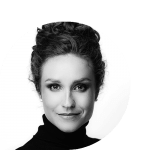 Chrissi is the Marketing Operations Manager at Rencore. Amongst many things like organizing Rencore at ESPC, you'll find her tweeting about the latest news and announcements. She also likes to catch up with customers and to learn more about their day-to-day life and struggles with SharePoint and Office 365.
The 2019 Community Awards
Once again, we are honored to be among the finalists for the ESPC Community Awards. The ESPC Awards acknowledge the leading projects, people, and teams in the European SharePoint, Office 365 and Azure Community.
We scored nominations in the categories Most Innovative SharePoint Solution and Best Management Solution and can't wait for the winners to be announced during the party night on Wednesday, December 4th.
A word from Vesa Juvonen
Lastly, I would like to leave you with this message from Vesa Juvonen talking about Rencore's contribution as a Microsoft partner.