The Microsoft cloud is at the heart of so many businesses right now. Remote and hybrid working requires everyone to level up their cloud game, and Azure Active Directory (Azure AD) is one of the tools Microsoft offers for managing and maintaining a secure and productive cloud network. For IT admins, Azure AD is a lifesaver, but its value extends across the whole organization.
Let's explore some frequently asked questions about Azure AD, including Azure AD SSO. We'll explain how to get more from Azure AD and why it's so crucial for businesses investing in the Microsoft cloud and also the need for effective Azure AD governance.
What is Azure Active Directory
A great place to start. Azure AD helps businesses keep users safe and productive in the cloud. It is an administrative tool that provides identity and access management services for the Microsoft cloud — and beyond. It provides a security baseline including multi-factor authentication (MFA), single sign-on (SSO) into cloud apps, and conditional access policies in the premium tier. When configured correctly, it helps to ensure that the right employees can access the right resources at the right time.
Essentially, Azure AD is a centralized Identity Provider and a safety net to all your favorite Microsoft apps and services — such as Microsoft 365, the Power Platform, and Azure, as well as thousands of other SaaS applications. This makes Azure AD SSO a real winner, as it adds quick, easy, and secure access across and beyond the Microsoft stack.
Why is Azure AD so important today?
In the last decade, cloud technology has shifted from being a competitive differentiator to a business imperative. Microsoft CEO, Satya Nadella has put this at the front and center of Microsoft's most recent messaging, outlining the importance of the "digital imperative" in keynotes at various Microsoft events.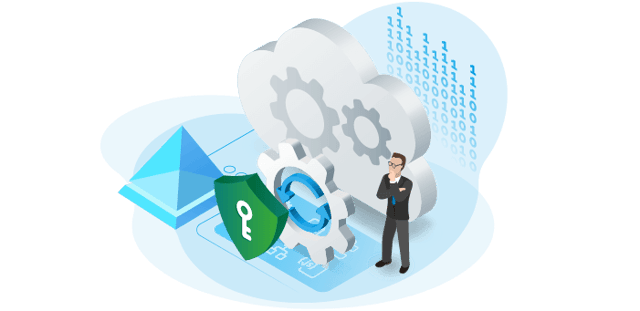 For many businesses, the Microsoft cloud has made digital change possible. But as the world embraces remote/hybrid working, those same businesses must take extra steps to maximize the value of the Microsoft cloud and minimize the security risks to their business. Because the truth is that the size of the Microsoft stack and its cloud ecosystem can be problematic.
The scale of the Microsoft cloud is simultaneously its main strength and what holds many businesses back from unlocking its full potential. To be most kind, it's a little unwieldy; to be least kind, it's a beast to be tamed. It's certainly a discipline, one that needs to be studied and understood by IT admins and MVPs to use it effectively.
Azure AD sits at the core of this. Azure AD, and the Azure AD admin center too, allows IT admins to get to grips with several key areas of cloud computing — security, productivity, and collaboration.
Who is Azure AD made for
Good question. The answer here is that it adds value to everyone. All users, i.e. every employee in an organization accessing its environment made of Microsoft technologies. Azure AD, and Azure AD SSO in particular, allows everyone to do their work efficiently and securely, especially in the remote and hybrid workspace.
For business leaders, it's best to think of Azure AD as the means of finding the right balance between productivity and security. You want people to work unhindered, with access to everything they need, wherever they choose to work from, but you also want to protect your network, company data, and cloud infrastructure.
But on a day-to-day level, Azure AD is primarily used by Cloud & IT admins to control user access to your Microsoft apps and cloud integrations. They can manage Azure AD SSO and set up multi-factor authentication to double down on controlling who has access and permissions.
But it is also highly valuable for the everyone involved in building, managing, and securing your organization's custom applications. App developers can build Azure AD SSO into a business's applications, allowing for connecting seamlessly with Microsoft products and services. This is essential for any business or business user that relies on Microsoft apps like Microsoft 365.
What is Azure AD Connect?
Even as businesses adopt more cohesive and pervasive cloud strategies, valid reasons remain for retaining and maintaining critical on-premises systems and servers. Naturally, these systems will need managing and supporting, including running on-premises identity management services for these workloads.
Or perhaps not. Azure AD Connect joins the dots between your Microsoft cloud and on-premises identity management technology. Just because the cloud is an imperative doesn't mean we can just abandon everything that went before. Bringing every aspect of a business' IT — whether cloud or not — is essential to achieving this.
Azure AD and Azure AD SSO best practices
There are many handy tips and tricks to get more from Azure AD. We have covered some of the most important in another blog, which you can access here. Here's a quick-fire checklist, a few tips you cannot afford to neglect: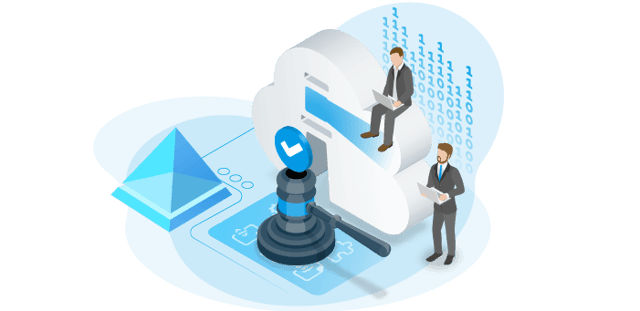 Use Multi-factor Authentication
In today's cybersecurity climate, one-step verification doesn't quite cut it, especially for an organization's most valuable assets. With Azure AD, multi-factor identification must be implemented to add an extra layer of protection.
Implement reviews
It's crucial to regularly audit processes around identity management and permissions. People come in and out of an organization; move up the ladder. Permissions requirements will change in line with this. What's more, old accounts can be exploited. That's why it's best to review regularly and frequently with Azure AD Access Reviews (premium license required).
Keep the numbers down
Global Admins control everything in Azure AD – and therefore have a lot of power across your entire cloud. Microsoft recommends designating a total of 5 or less.
Place time limits on access
Reducing the number of permissions granted limits the chances of sensitive resources being compromised. However, you must always find the right balance between security and productivity. Shutting everyone out all the time isn't productive. But one way around this is for IT admins to set just-in-time or time-bound permissions using Azure AD Privileged Identity Management, giving admins and power users access for a set time period only.
Most Azure AD tips and tricks this way
At Rencore, we can help organizations maximize the value of the Microsoft cloud with Azure AD and Azure AD SSO. Our experts have an intimate knowledge of Azure AD and can help your business set up your cloud to be robustly secure and productive. Rencore Governance is a service which automates Microsoft 365 administration and governance, making it as easy and as valuable as possible. Unlock the full potential of the Microsoft cloud with Rencore.
I highly recommend reading the following whitepaper: Complete visibility across Microsoft 365. This whitepaper provides a framework built on best practices to help you compile a modern governance strategy for Microsoft 365 technologies, including Azure AD, SharePoint, OneDrive, Teams, Exchange, Yammer and the Power Platform.