All your cloud services insights in one central place
Microsoft's defaults for Azure AD enable self-service application registration. Discover app registrations which might have been created through development or training exercises and enjoy complete visibility over your production and other Azure AD environments.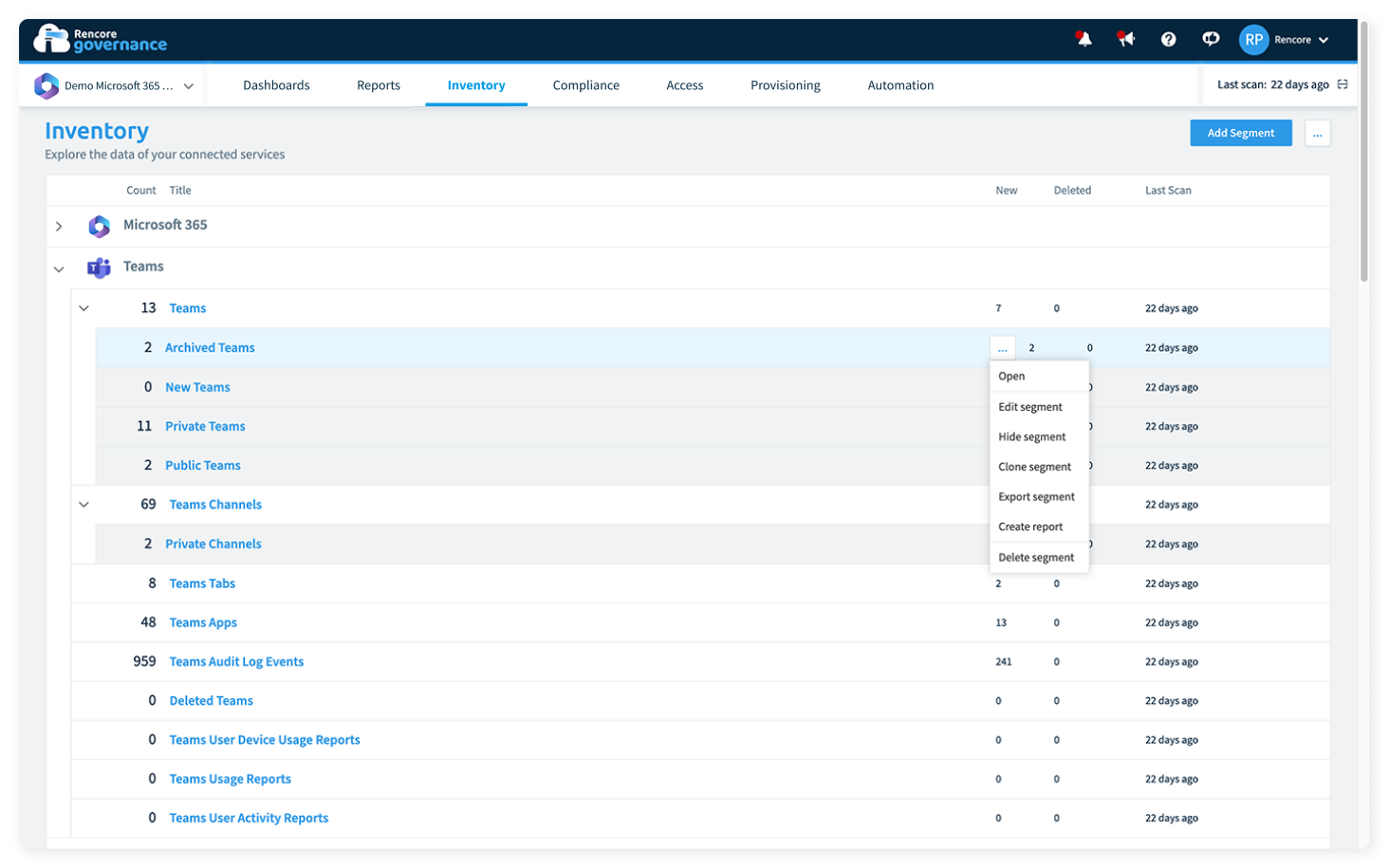 Thousands of apps running throughout your entire organization could break when client secrets and certificates expire. Identifying their expiry dates and alerting owners in good time prevents business disruption and ensures continuity. It also helps to detect and alert when applications become orphaned as a result of people leaving your organization.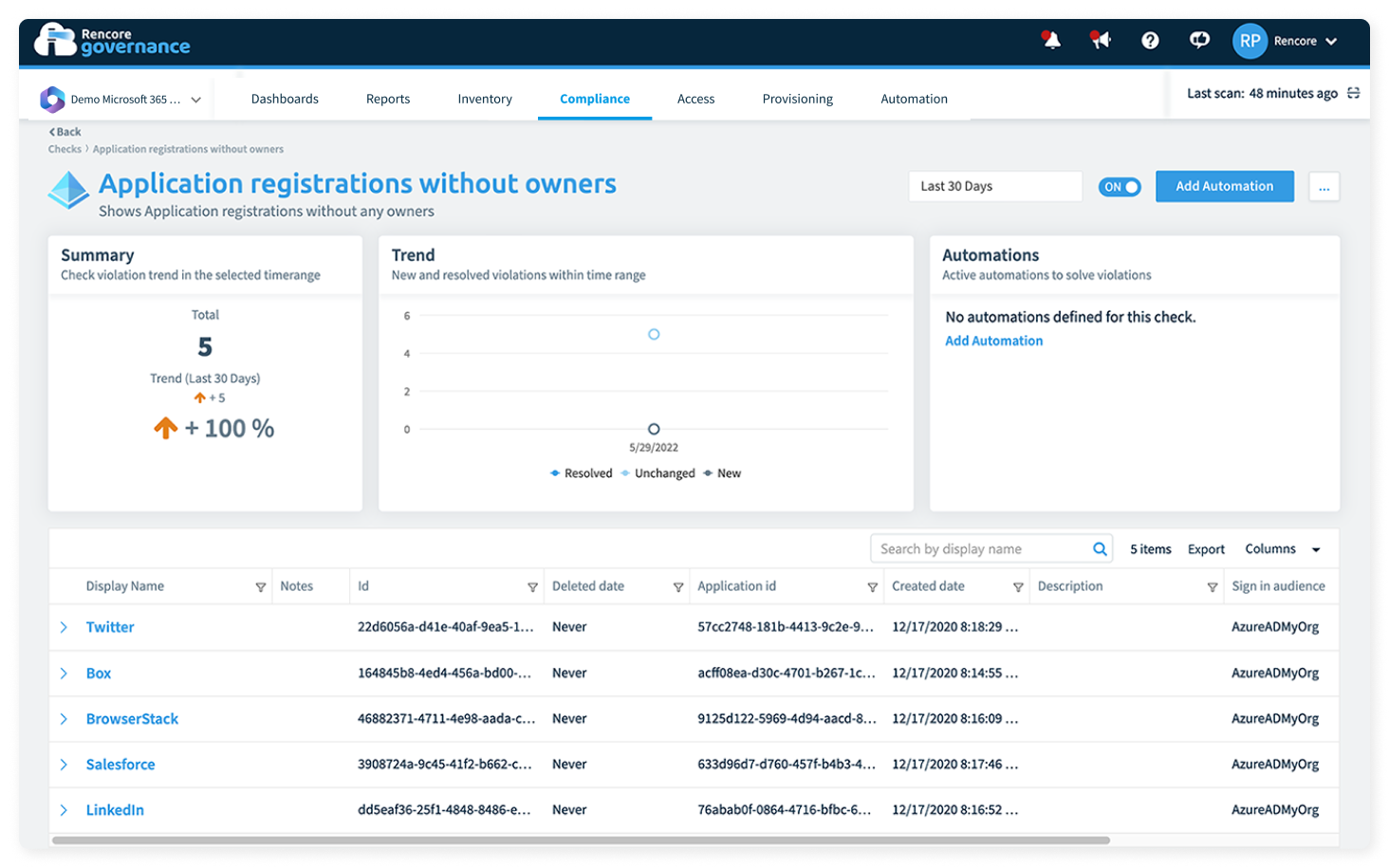 Identity verification across wider technologies
Azure AD identification layer is often used beyond Microsoft technologies. Make sure all technologies – for example, AWS applications – are aligned and discoverable in accordance with your governance plan.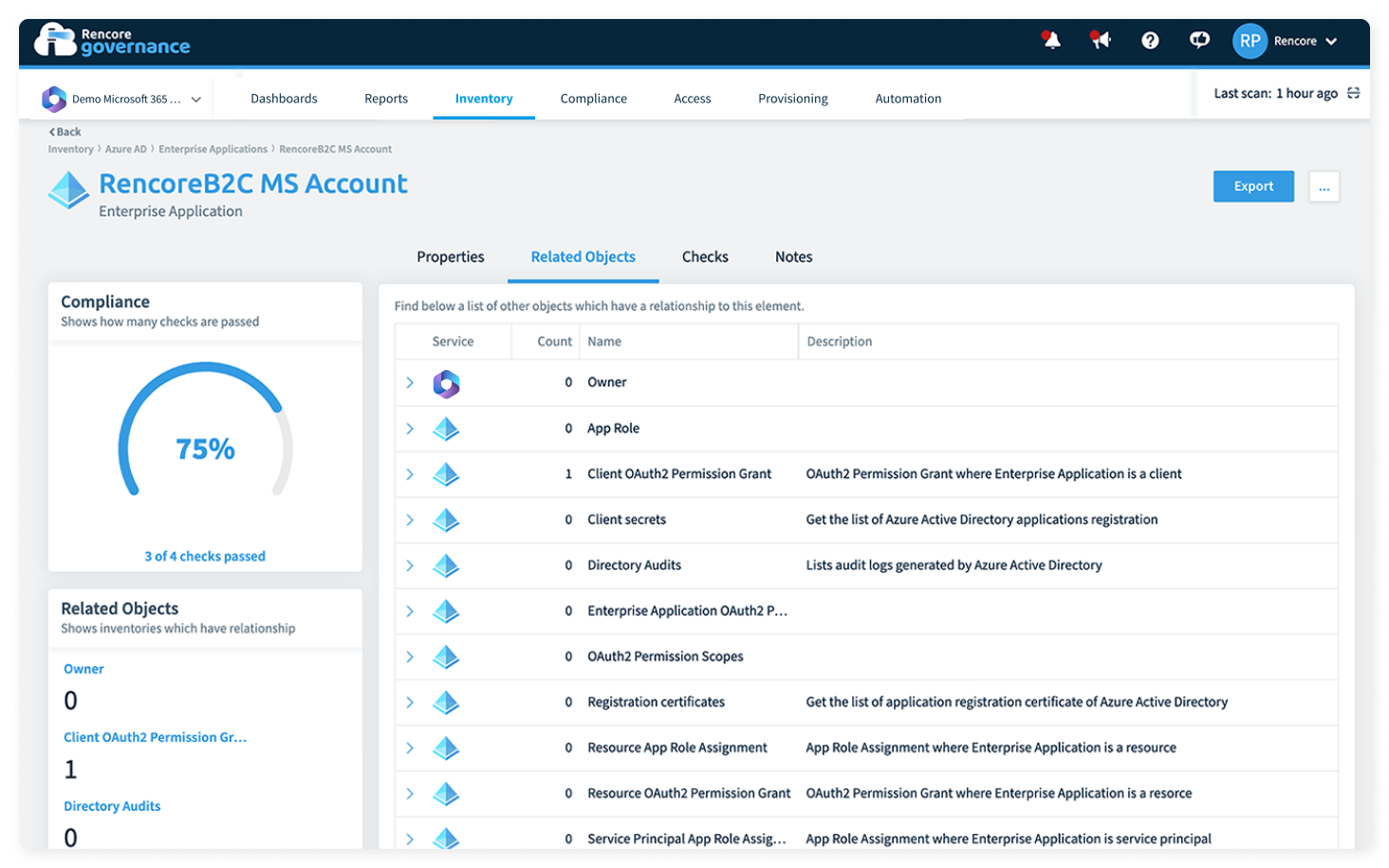 Software built in Germany
Rencore provides high-quality, award-winning software essential for Microsoft 365, Teams, SharePoint, OneDrive, Loop, Power Platform, Viva Engage, Exchange, Entra ID and more.
Full SOC 2 Type 2 Accreditation
Rencore tools and services are fully SOC 2 Type 2 accredited and GDPR compliant. Find out more in our full security overview.