Managing SharePoint can be a challenge. There's just so much of it. For larger businesses with more employees, this can make implementing policies tricky. Thankfully, SharePoint has a built-in admin center to help IT teams manage these environments and keep on top of budgets, usage stats, general organization, and more.
As the central hub of file management in over 400,000 organizations, managing SharePoint effectively should be a priority for IT departments. But with so much to consider, it can be difficult to know where to start, or what to do next – especially for smaller teams. In this blog, we'll explore some of the features of the SharePoint Admin Center, taking a closer look at the most important ones.
How to manage SharePoint effectively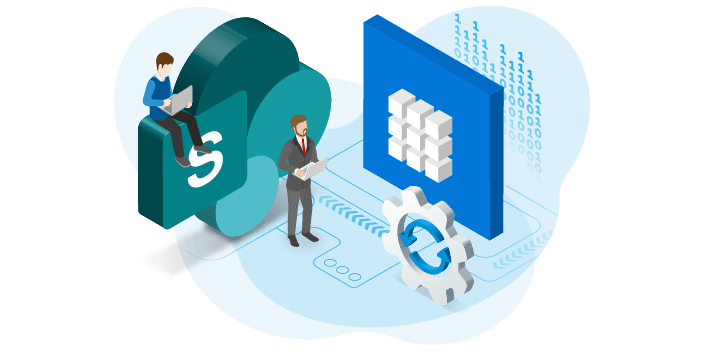 Effective SharePoint management is all about knowing where to focus your energy. Trawling through the vast expanses of your organization's intranet isn't going to get you anywhere fast. SharePoint Admin Center brings together all the stats and updates you need onto a central dashboard, giving you a comprehensive overview of your environment.
Here are some of the key features from the home dashboard of the SharePoint Admin Center, and how you can use them to create a more efficient and secure SharePoint environment:
Site search
Site search allows you to find any SharePoint site on your network, enabling faster and easier management. For those of you who trawl through sites and folders regularly, this will save you a significant amount of time – reducing some of the workload associated with managing SharePoint.
Message center
This area of the admin center is where you'll find development updates from Microsoft concerning SharePoint features and server status. This helps your team stay ahead of any changes that might have an impact on your organization's SharePoint usage. It also enables you to prevent issues before they happen.
File activity
File activity is one of the most important features for managing SharePoint successfully. This admin center module keeps you up to date on how many files are being created, how many are synced, what kind of activity is being performed on these files, and more. It allows you to keep tabs on how employees are interacting with your SharePoint environment, and spot misuse early.
Storage usage
Storage usage is another important piece of the puzzle for managing SharePoint effectively. With 1TB storage as standard on all plans, your organization may end up having to pay for more. These costs can spiral if you don't keep on top of what you're using. The Storage usage module allows you to track the percentage of storage your organization is currently using and delve deeper into where space is being used up.
Service health
When managing SharePoint sites, sometimes there are issues that are beyond your control. As Microsoft are constantly working on making SharePoint more and more useful, sometimes teething problems occur in some of their services. The service health module gives you real-time updates on any Microsoft issues, what they might affect, and possible workarounds to help you.
Sensitivity labels
If your organization deals with sensitive data, you may wish to label certain sites with a sensitivity label, such as 'Confidential' to signal to users that they must follow compliance protocols to access and use the site. This module tracks those sensitivity labels and displays which sites aren't currently labelled. This can help you in managing SharePoint data privacy and compliance.
The benefits of managing SharePoint via the admin center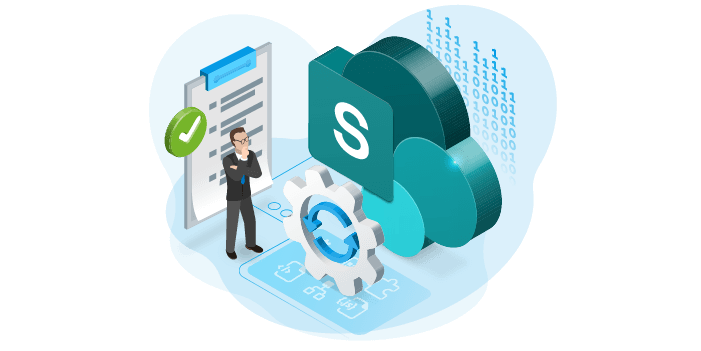 All of those features help to make the SharePoint Admin Center a mighty tool in the IT team's arsenal. It allows them to create an environment that is not only easier for them to manage, but one that all employees can navigate and use without issue. Here are some of the wider company benefits that the SharePoint Admin Center can provide:
Smoother collaboration between teams
Reduced bottlenecks and missing files
Reduced duplicate files
Increase network uptime and reliability
Innovate and prepare ahead of upcoming SharePoint updates
Beyond the SharePoint Admin Center
SharePoint Admin Center is undoubtedly an integral part of managing and governing SharePoint. With far more features than can possibly be covered in a single blog post, it allows you to monitor and report on all the things that keep your SharePoint running optimally – so it's there for all employees whenever they need it.
However, it isn't perfect. Some organizations complain that the admin center lacks visibility in some areas, and that all Microsoft admin centers provide a limited view specific to their individual service. Ultimately, to effectively govern your Microsoft 365 tenant, you need one central point of truth where all data can be analyzed and acted upon quickly.
As a quadruple gold Microsoft Partner, Rencore knows how to manage and govern SharePoint as well as the complete Microsoft 365 stack. We are trusted by some of the world's largest organizations to help them manage and govern SharePoint effectively, securely, and efficiently via our Microsoft 365 governance platform.
I also highly recommend reading the following whitepaper: SharePoint governance best practices. This whitepaper offers best practices for implementing an effective SharePoint governance strategy that helps control data access and sharing and supports a better collaboration experience.