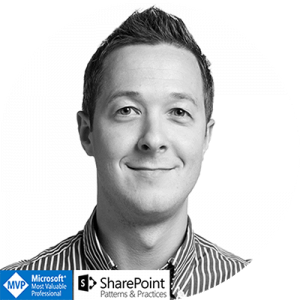 Rencore is delighted to welcome Waldek Mastykarz
Springtime! Who does not like it? It is the time of year when nature's circle of life starts all over again. Where everything is new once more. The beginning of new things! This holds true for us at Rencore as well. Rencore has grown quite a bit over the last 12 months and today we are thrilled to announce the latest addition to our team: Microsoft Office Development MVP Waldek Mastykarz, who will reinforce our product development as Senior Developer, adding loads of business experience.
Prior to joining Rencore, Waldek worked as a SharePoint consultant for more than 10 years. Being passionate about what he does, Waldek shares his enthusiasm through his blog and guest articles. He is a regular speaker at conferences and community events all over Europe. Recently, Waldek joined the Office 365 Developer Partner and Practices (PnP) Core Team to help developers make better use of the Office platform.
So how is it possible to pack such an amount of knowledge – and activities – into one lifetime? Where does Rencore fit in for him? And how exactly do you pronounce Mastykarz? We sat down with Waldek to find answers to these questions and many more…
Why Rencore?
"Rencore combines everything I believe in passion for technology and communities, camaraderie and a strong belief in a common goal which is helping customers get more out of their productivity investments on the Microsoft platform. What is more, the focus on quality which is what Rencore is the most known for in the market is something that I'm passionate about myself.
I've known Matthias, Tobias and Erwin for a while now and have recently had the pleasure to meet Hugh, Monika and Torsten. It's an awesome team and I'm honoured to have become a part of it. I've never had a chance to work with anyone on the team professionally, but the way I know them, everyone is passionate and highly skilled."
In what role will you be joining the team?
"I'm joining Rencore as a Senior Developer. In this role, I'll be using my experience with the developer opportunities on the Office platform to help grow Rencore's offerings. An important part of my job will be research & development and sharing my experiences with the Office community.
It's a broad set of responsibilities and we're confident that my experience can be best applied to the different areas that Rencore is currently working on and have in mind for the near future."
Joining Rencore, you will be the fourth Microsoft MVP in the team. Did you experience something like that before?
"In my previous job one of my colleagues was also an MVP. The great thing about working with other MVPs is that they are knowledgeable and passionate and know why some things are the way they are and what the future will bring. This makes it easier to choose a common direction and use the energy for doing great stuff. If working with 3 fellow-MVPs means 3 times the energy and passion, then we have awesome time ahead of us."
What is it, you are most excited about in your new role?
"Office developer opportunities have changed significantly over the last few years. Whereas in the past we were building WSPs using C#, nowadays we build solutions spanning the different pieces of the Office platform using the technology stack of our preference. I can't wait to start applying everything I've learned over the last few years, both to build new offerings and to develop good practices to help Office developers build better solutions for their customers."
In your mind, what opportunities are there for SPCAF to further mature?
"SPCAF is a very successful product targeting SharePoint solutions: both traditional Farm Solutions as well as solutions based on the new Add-in model. In the last few years the developer opportunities on the Office platform have grown significantly. I'd love to see SPCAF become the one-stop-shop for quality assessments of everything that developers can build on the Office platform. The ease of using the different technology stacks to build Office solutions raises the bar for our work, but I'm confident that with the team we currently have we are up to the challenge."
Will people have a chance meeting you in the near future?
"The very near future in fact! Later today and tomorrow I will be speaking at the SharePoint Konferenz in Erding, Germany. In the summer, I will be also very likely presenting at the SharePoint Saturday Netherlands. Other than that you can always catch me on twitter or via my blog."
And finally, what are you looking forward to the most in the upcoming months?
"I can't wait to see how the offerings Rencore is currently working on will help customers move their productivity investments to the cloud. From what I've experienced over the last few years, it's a tough journey for many customers and I hope that Rencore's tooling will help them move to the cloud and focus on what's the next step rather than spending time and effort on an as-is migration.
From the personal point of view, I'm looking forward to meeting everyone on the team. As trivial as it might seem, it's not if you are a distributed team. Over the last few weeks, I had the opportunity to talk to the different team members and get a glimpse of what they are working on.
I can't wait to dive in and start working with them!"