For many organizations, Teams is the central hub for communication. The most used features in Teams are chat and meetings. However, we have over 20 applications included in our M365 licensing. So why not take the most out of them all? In this article, we discover the most common reasons why Teams is being underutilized and give tips on inspiring end users to modernize their workday – and what that means for the IT department.
The misconception of the state of digitalization
You are in the cloud. You've got the licenses. You are using Teams. But are you really utilizing the whole package?
When talking with customers, a common discussion – not depending on the company size, industry or the role of the employee – goes like this:
Modern work enthusiast: "Are you using Teams?"
Employee: "Oh yes, of course!"
Modern work enthusiast: "Great! What functionalities are you using?"
Employee: "Meetings! Chat! And we have some discussions in our channels, although we have too many teams and channels. We also have some documents in Teams, but it's hard to find them."
Modern work enthusiast: "Cool, that's a good start. How about Planner? Have you used it?"
Employee: Blank stare
Modern work enthusiast: "OneNote? Lists?"
Employee: Blank stare continues
Modern work enthusiast: "…have you tried Power Apps?"
Employee: Blank stare enhanced with a confused blink
The traditional IT point-of-view "licensing = implementing" does not carry that far with the modern digital workplace. With years of experience in Lync and Skype, we are used to chatting and having meetings online. But while the pandemic forced digital transformation upon companies, and we now have all the possibilities that the cloud offers, we are still primarily using Teams as a replacement for the good old Skype. And while doing it, we lose money, lose effectiveness, decrease the employee experience, and, at the end of this downward spiral, may even lose our employees. It sounds drastic, but the misconception of digitalization just happening on its own at work is costing companies the big bucks.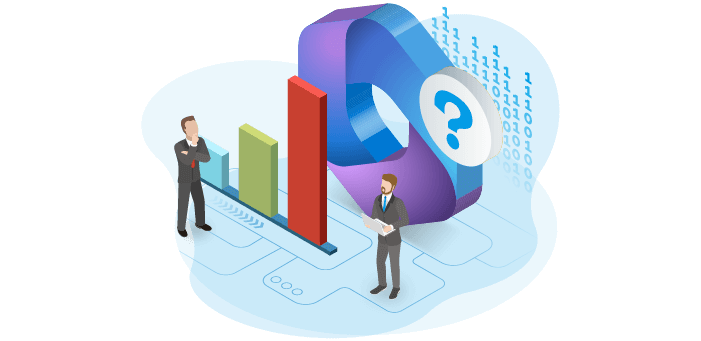 Now is the perfect time to open your governance and reporting tools. Look beyond the basic Teams MAU (monthly active usage). Depending on what kind of reports you have, examine statistics such as:
What is the MAU of OneDrive or other applications?
What kind of Teams Applications have employees installed and use?
How many employees use Teams with mobile phones?
How many Planner plans your organization has? How many lists in Lists?
How many and what kind of Power Automates your organization has running?
Suppose your usage is focused on Teams and SharePoint, and the numbers of meetings and chats run very high compared to channel messages. In that case, your organization is likely paying for a whole suite of productivity and collaboration tools but only using a fraction of the possibilities Microsoft 365 offers.
There are tons of different change management frameworks and project management practices out there – pick the ones that suit the best for your organization! Here we focus on four generic key aspects of change management that surface in every IT project, not depending on industry or company size. Tackle these, and your project is on its way to success.
From a department of NAY to the department of YAY
Now you've got the hard data. Naturally, the first thing to do is to check the current M365 licensing models. You may want to revoke or downgrade some licenses or create M365 licensing lifecycle rules – this alone may save your company a nice amount of cash. At the same time, you may want to upgrade other licenses, for example, for security reasons (E3 versus E5) or for boosting productivity (Power Platform licensing). It's best to go through different use cases directly with end users before making drastic changes.
The fact is that even after these tweaks, most of the employees in an organization have a license that includes many applications that continue to run underutilized. The main reason for this is simple: people don't even know what Microsoft 365 includes and how they and their teams can take their teamwork to the next level. Need a Kanban board? We've got Planner! Want to replace an Excel file with something visual? Yes, we have Lists! How about creating workflows without coding? Let our work flow with Power Automate!
Using all available applications under one roof is also a great way to gain the upper hand in the continuous fight against Shadow IT. Your organization now has official and supported tools that work seamlessly together instead of being a messy network of different third-party applications. So in best-case scenarios, you can stop using altogether some of those single products that solve one problem – and save money from those overlapping licencing, training and supporting costs. Not to mention the improved governance and security.
If all this has not yet convinced you, there is still one ace in a sleeve: technostress. And I'm not talking about a dance club. Did you know that switching context and interrupting your work, for example switching from one application to another, causes you to lose over 20 minutes of effective working time? Did you know that over a third of the workforce has considered leaving an organization because of poor digital employee experience? However, with a long-term adoption, training and support plan, you can improve employee experience, diminish employee retention and actually make work both productive and fun.
The IT department can be the booster of organizational productivity and even one source of well-being at work, instead of the dusty cubicle hiding behind a ticketing system. What is your choice?
How to start taking the most out of your M365 licensing
It's unanimous: we want to use all relevant applications and functionalities our licenses offer! Excellent. How to get started, then?
Inspire people with the art of possible
A famous internet quote goes: "If Henry Ford would've asked what the people want, he would've ended up breeding faster horses." Even though Henry Ford didn't actually say that, the core message of the saying is still the golden rule in the IT world: as an employee, it's difficult to imagine something you don't even know that's possible. Keep this in mind while pondering why Shadow IT is thriving.
Show employees what applications and solutions are available. Demo what they can achieve with them. Use a champion network and celebrate success stories around the organization. Offer easy access to different training and support mechanisms.
Co-create a long-term plan
After the previous chapter, you might feel anxious. That sure sounds like a lot of work! Great news: it's not one man's job, and it's not one department's job. In the previous blog post, I showcased the infamous IT-HR-Communications tricycle. Together with relevant stakeholders in the company, you can create a realistic and concrete roadmap for different departments, use cases and applications. You need to see the big picture – both the forest and the trees.
As the cloud is ever-changing, so should be the roadmap. A plan sees far enough to the future to support sustainable development. Still, it's flexible enough to meet the needs of different business environments and cope with technological changes. Make sure to follow the roadmap execution with your reporting and governance tool data!
Pilot & Pivot
Now it's time to enjoy the low-hanging fruits. You have already done the basic technical deployment and made a sustainable roadmap for the future – now, let's have some fun! Whenever you have an eager hand to raise a question such as "how could we turn our Excel into Lists" or "what kind of Power Automate would help us with our process automation" hold the hand tight! You have a pilot group right there.
Start with small, eager teams or departments. Gather experiences, listen to the end users, and pivot when needed. Slowly you'll start having those success stories that inspire even more teams to rise to the next level. The wheel of modern work is beginning to roll – and there is no stopping it.
A note from Rencore:
One such success story focuses on European construction firm Royal BAM. They were able to implement a self-service approach to Microsoft 365 that allowed business users to discover the tools to get their jobs done efficiently. In synergy, they enforced dynamic governance to help minimize risk towards cost, security, compliance, and efficient service delivery. Click the button below to read the full success story.