Hello and welcome to another Rencore Governance feature roundup!
If you caught last month's roundup, you would know that Rencore Governance was shortlisted in two categories for the ESPC Community Awards.
Now, we are delighted to announce that we won the Best Microsoft 365 Solution" category. As Rencore Governance is built with a customer-centric approach, your feedback has helped Rencore Governance become the product it is today. This award is for you!
But without further ado, here are three more feature updates and a sneak preview of what's to come in the New Year!
Check out our feature update video here!
New Reports
"Reports" are now a standalone feature and pillar in Rencore Governance alongside "Inventory", "Checks", "Automations" and "Dashboards".
Reports now have a similar architecture in comparison with Checks and Automations, which consists of prebuilt templates and libraries that create richer and more granular reports relating to specific use cases.
Of course, you can always configure your own reports with the well-known flexible report builder using all objects and their relations from your inventory, much like with other areas of Rencore Governance.
Adding Reports as a standalone pillar to the Rencore Governance overview better aligns the user journey to discover, assess, act, and monitor continuously.
Please head over to our latest feature highlight blog which gives a deeper dive and walk-through of this great new feature.
New Property
This month, we have added a new property for the object: SharePoint Sites. You can now create a Check to locate users who have unique permissions, which is helpful for distinguishing between inherited Permissions. For example, a SharePoint subsite may have different permissions from a SharePoint Site. It is important to know who has specific access.
Simple Tile Update
Tiles are what make up your dashboard and allow you to get a complete understanding of your Microsoft 365 tenant. This simple tweak allows Simple tiles to be sorted by Title, Violations, Severity, and Changes, which helps for better organization and a better understanding of the priorities you face.
Sneak Preview – Teams App
And now a sneak preview of what's to come in the New Year!
Our new Teams App will help bring Rencore Governance stakeholders closer to the information they need to act. By using the Teams app, Rencore Governance users can see the Teams and SharePoint Site Collections they own directly in Teams.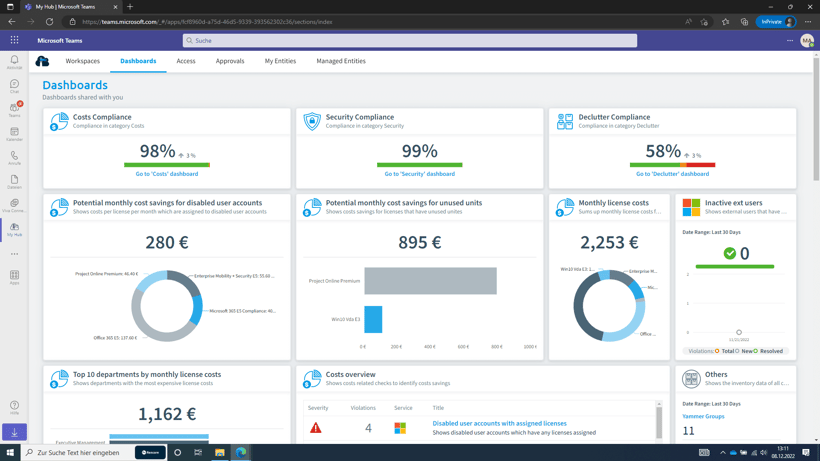 They can also see dashboards within Teams so they can get a quick overview of Governance metrics shared with them.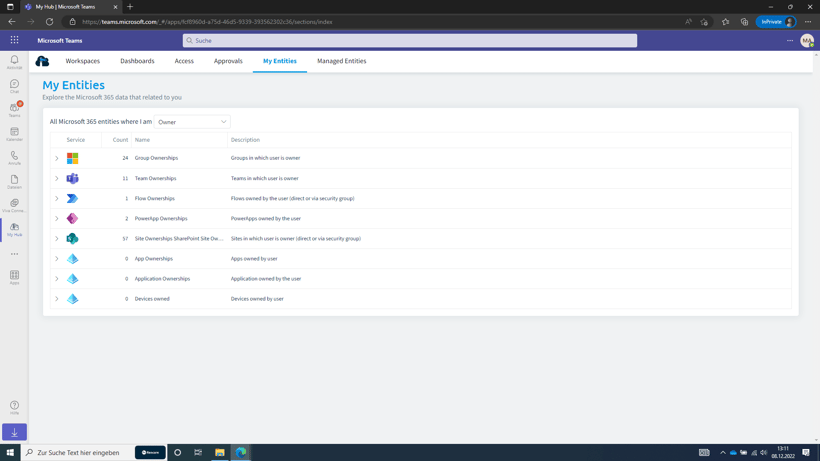 Furthermore, the "my entities" tab allows users to identify what they own in the whole tenant. For example, Flows created, teams owned, and many more.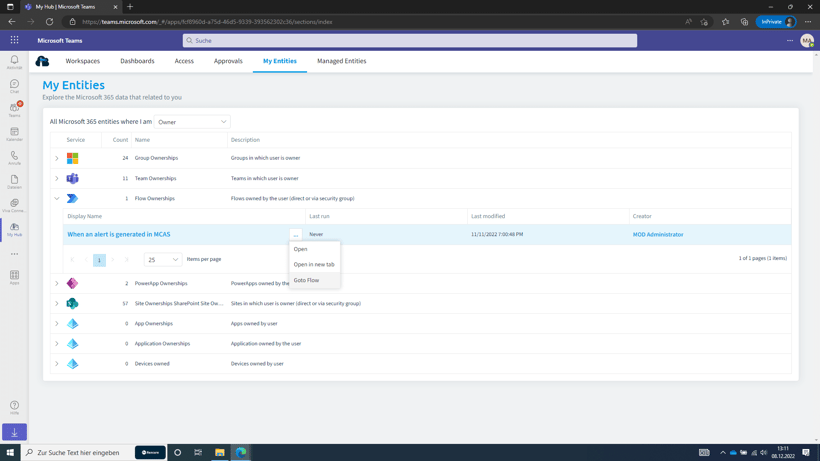 Stay tuned!
Well, what a way to end the year! We hope our product feature roundups have helped you keep up to date with Rencore Governance, and we will be back in the new year with even more features from the roadmap. You can always stay up to date with the latest release notes and also keep an eye out for our new feature highlight series, where we take a deeper dive into some of the key new features in Rencore Governance.
Stay tuned and have a great holiday period!