Temperatures are soaring so it must be that time of year again – yes we're back with another August webinar!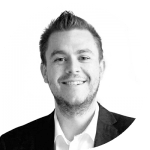 On August 22nd, 2018 we welcome our special guest Christian Groß CEO at Solutions2Share. Christian will be delivering a Provisioning Solutions webinar special where he'll explain several important factors you should consider when deciding on your Provisioning Solution.
For instance, there are quite a few different frameworks available to create a solution and each framework has its pros and cons. Depending on your business type you may need to consider different arguments. In this webinar, Christian will talk about the most important factors to consider, and he'll take a look at the different frameworks available to see which is best for your specific requirements:
PnP
SharePoint SiteScript and SiteDesigns
MS PowerShell
Third-party solutions (e.g. Collaboration Manager)
Join Christian on 22nd August at 10 am (EDT) / 4:00 pm (CEST) and consider what works best for you when deciding on a Provisioning Solution.

Here's a list of exemplary professionals who have been guest speakers at Rencore: Bill Baer, Vesa Juvonen, Jussi Roine, Spencer Harbar, Chris McNulty, Liam Cleary, Jeremy Thake, Paolo Pialorsi, Nicki Borell, Benjamin Niaulin and Mike Fitzmaurice as well as our very own experts Matthias Einig, Waldek Mastykarz, Hugh Wood and Erwin van Hunen. Feel free to click on their links and re-watch the webinars.