We are delighted to announce that we have published the Microsoft 365 governance strategy whitepaper: Build vs. Buy – what's the right path for you? The free whitepaper outlines the challenges of governing the Microsoft cloud and provides answers by guiding readers in their journey towards a mature Microsoft 365 governance approach, allowing them to conclude whether building or buying a solution makes sense for their current business needs.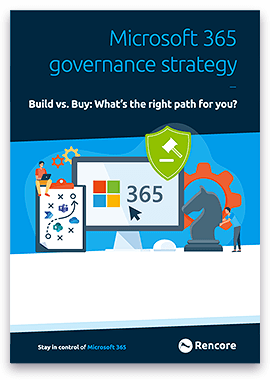 The traditional governance model for on-premises IT platforms is no longer relevant in a cloud world. Unlike on-premises systems, the cloud is continually changing, and governance plans must mirror this evolution by being flexible and adaptable. A Microsoft 365 governance plan helps organizations manage sprawl, remain compliant and secure, managing new or leaving users, minimize user frustration and encourage adoption.
However, many organizations find it increasingly challenging to get the required information effectively from Microsoft 365 and act quickly. As users successfully adopt the many services and features available to get their jobs done efficiently, Microsoft 365 platform growth is rapid and constant. Once realization occurs, they must take action: build a solution for Microsoft 365 governance or buy a readymade governance tool that scales as their Microsoft 365 environment grows. This whitepaper explores these two options to find out when they are right for you.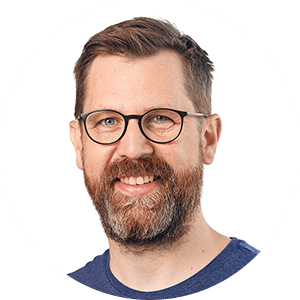 Matthias Einig, co-founder and CEO at Rencore explains:
By conducting extensive research over the past years, we have a clear picture of what it takes to deliver a robust Microsoft 365 governance approach that stands the test of time," said Matthias Einig, co-founder and CEO at Rencore. "Throughout this whitepaper, we identify the challenges, map out when you face them, and present answers to overcome and deliver a scalable modern governance solution.
The whitepaper addresses the notion that every organization's Microsoft 365 governance approach must be unique to its business model and users. The maturity model helps readers understand the level of their current Microsoft 365 approach and whether transitioning to the next level is required. To bring even more clarity, a case study comparing the build vs. buy conundrum completes this comprehensive Microsoft 365 strategy guide.
Download your free copy today!